Went to the local autocross event yesterday and I actually did REALLY well. In my stealth, with my slicks on, im normally about 5-6 seconds slower than the fastest guys, yesterday I was only 1.5 seconds slower, a HUGE improvement!
You cant imagine the amount of grip this car has coming out of turns, those 275 tires really get a bite on that pavement on that runway.
My first run i had boost controller set for 11 psi, didnt know what to expect. I ran a 47.5 but blew RIGHT PAST the C-box in 3rd gear, lol, didnt even go through it. My next 3 runs i navigated the course correctly, and didnt even hit a cone! Boost was 14 psi. 3rd run I had my dad in the car with me as a passenger, he couldnt believe how SOLID the car behaved during the turns. During the slaloms the car was pretty damn flat, and had little to no understeer, the balance seemeed SPOT ON, it was fantastic.
I ended running a 46.0xx on my last run.
Oh, and these cars with stock exhaust and a downpipe sound WONDERFUL, I love the slight popping and gnarliness of the sound.
Next event the TEC rear strut bar goes on and my custom front strut bar! Im cannibalizing my poor Stealth
Heres me driving to the grid, check out that car first in line!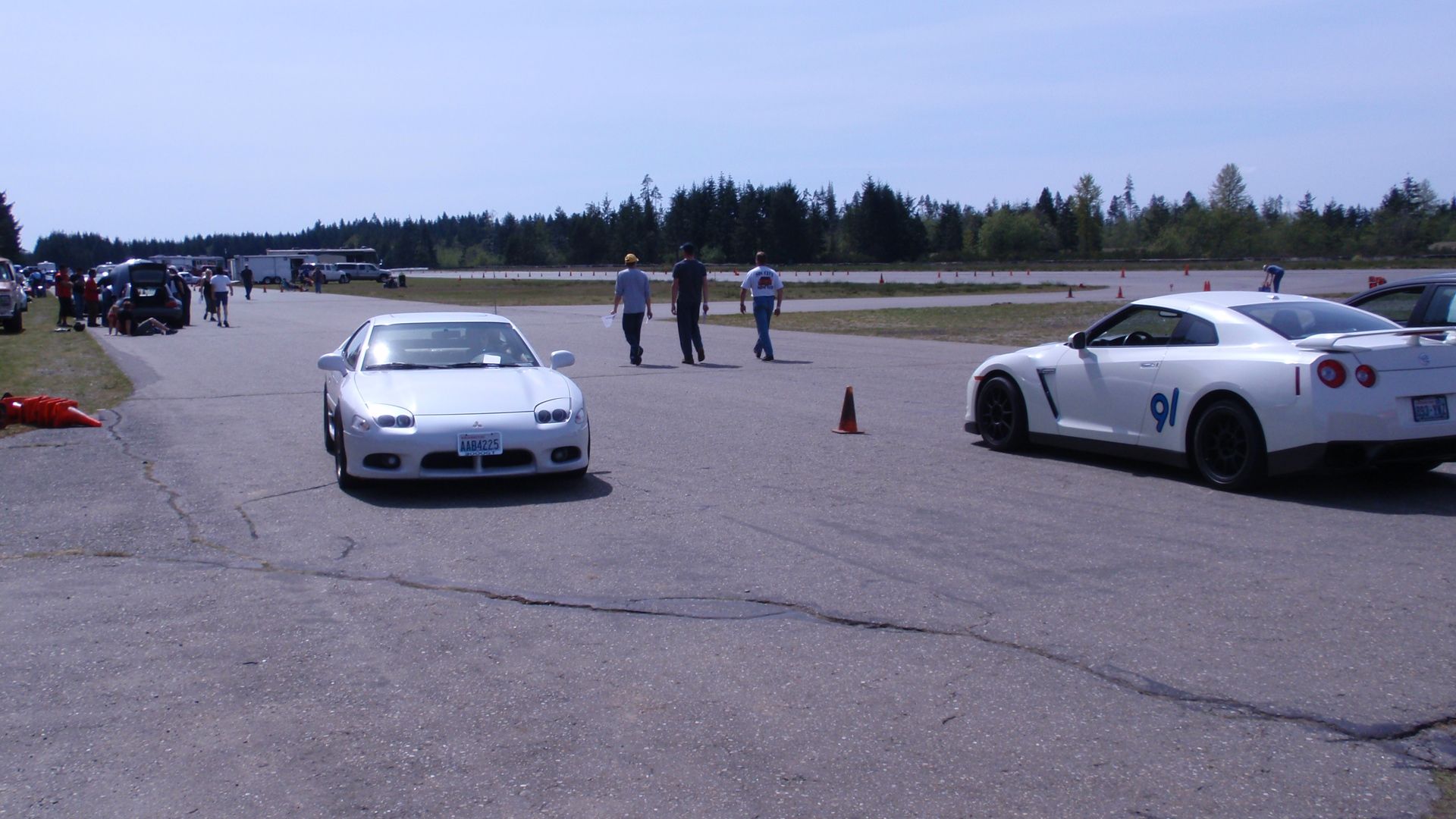 I like this one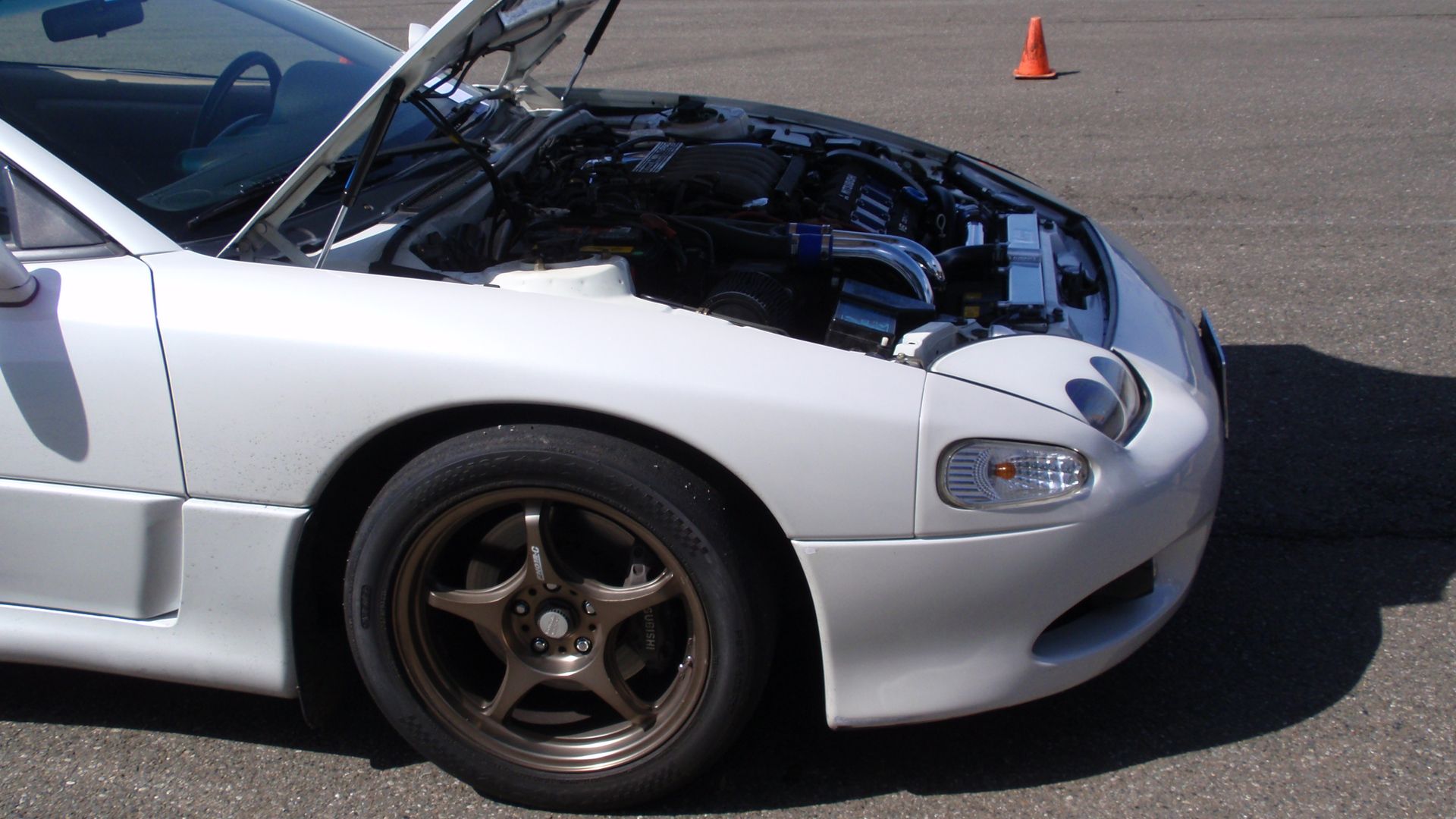 Entering the last turn of the course
Heres the exit, it was a pretty tight but quick left hander, probbaly going through the traps at 30-35 mph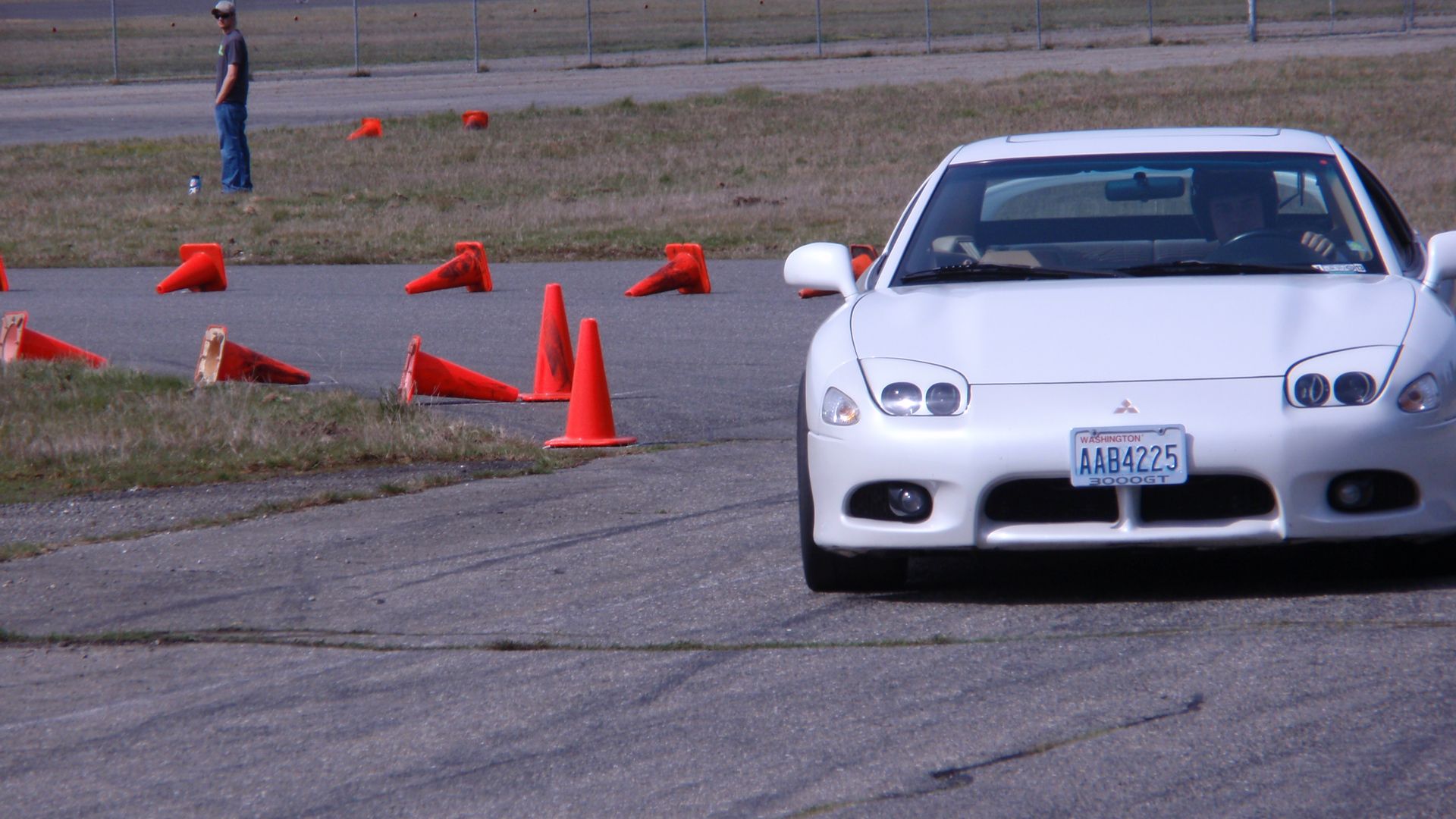 I was only a half second slower than her (50+ yr old woman, lol) its HER CAR!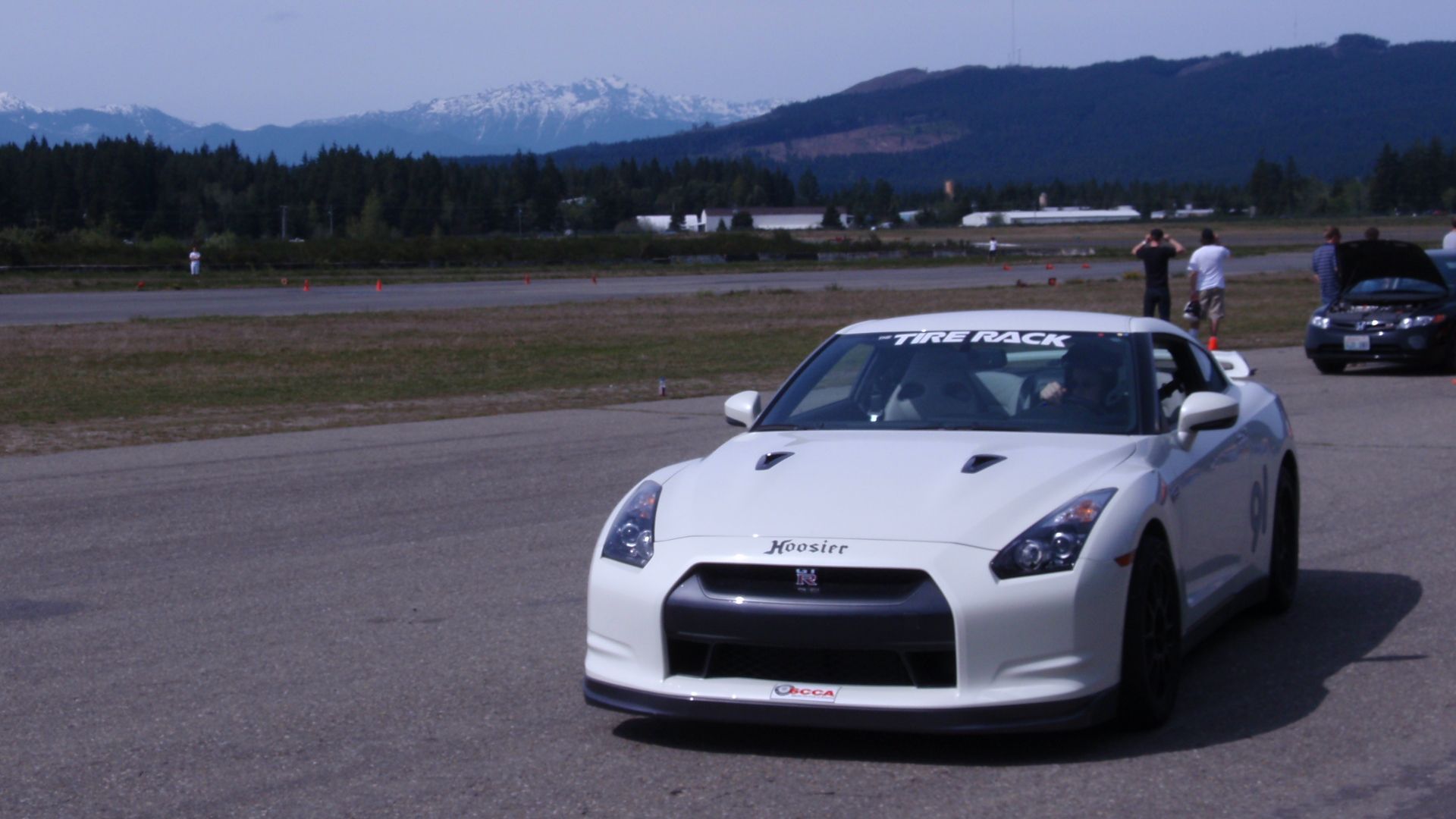 Lined up and ready to go!