The e-manage is pretty damn easy and effective air/fuel/timing piggy back computer I think.. you wire it up, calibrate the TPS, tell it which injectors you had (360cc) and what you have now (720cc) and it'll adjust -50% for you and give you a fuel/air map with all zeros.. simply add or subtract fuel in each cell to get your desired O2 voltage. If you're fuel is right where you want it and you're still getting knock, pull a degree of timing in that area that knock is detected and log again.. rinse and repeat if necessary. Easy as pie man. If you an install a S-AFC you can install an E-Manage.. they use the same wires except the E-Manage has a few more for intercepting the Timing signals for each coil pack.
Ok, it's about time somebody did this so it might as well be me.. this thread will be the definitive E-Manage link. It will cover Parts, Installation, Configuration and putting it to use among other things. I will update this post as I gather more information so check back and refresh to get the latest.
Parts
here's what I bought and what they do in a nutshell:
GReddy E-manage Main Unit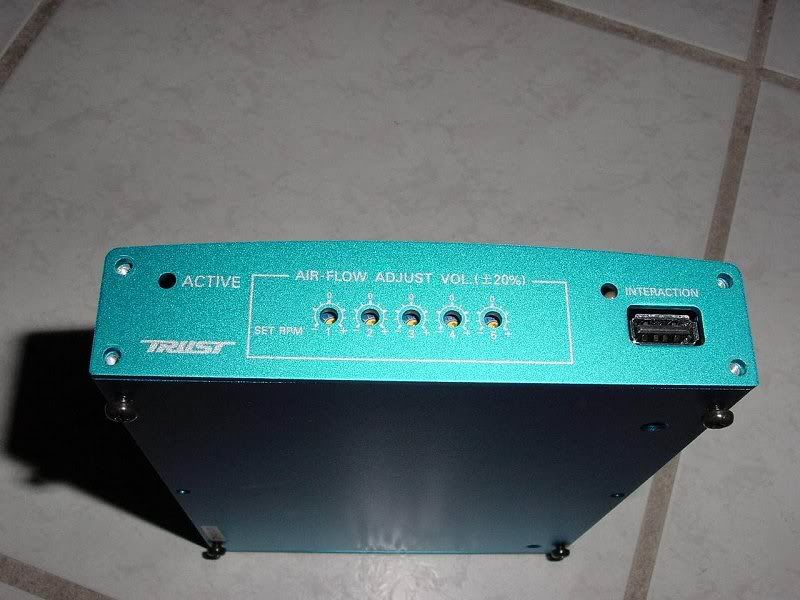 This is where the configuration is held and the processing is done. Alone it can do some very rough tuning via the external knobs.. simular to what an old MAF-T can do. It's firmware can be updated via the "software tool" which I will cover later... and a laptop.
GReddy "PRofec E-01" Boost Controller
The Profec E-01 is an EBC (electronic boost controller) which uses the supplied 3 bar (1bar is roughly 14-15psi) pressure sensor and pressure sensor harness when you buy this package.
Greddy E-01 E-Manage Programmer
This is a small display screen and handheld remote that you use to make changes in the E-Manage main unit for boost, fuel/air, timing etc..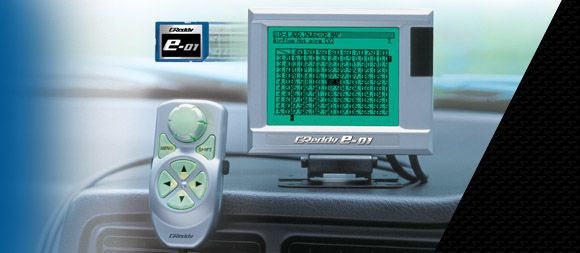 E-01 Hub
It comes with what I call the E-01 Hub which is where everything ties together: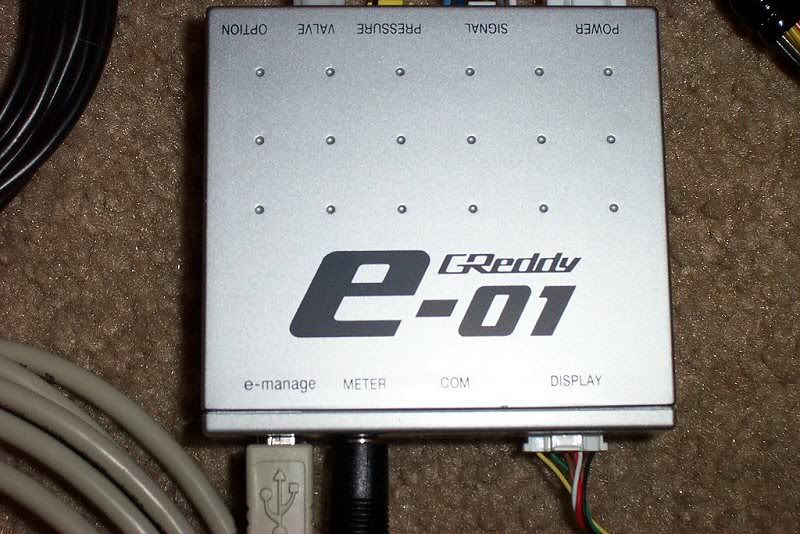 E-Manage Injector Harness
This is connected to the E-Manage Main unit and basically intercepts the sinals coming out of the ECU for Timing before it gets to the PTU and ultimately the coil packs. With this the E-Manage main unit can retard or advance 20 degrees of timing at any rpmxairflow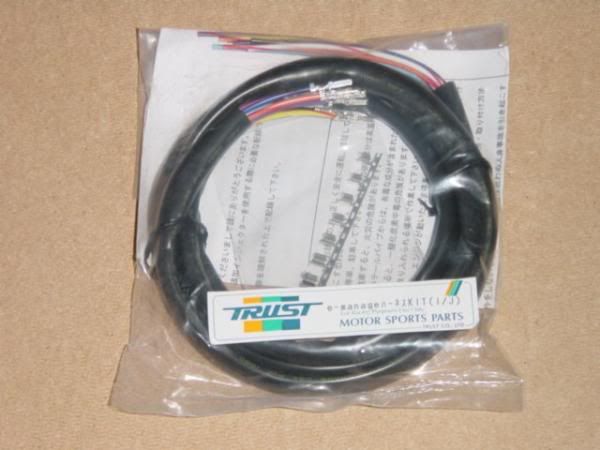 E-01 External Signal Harness
This can be used to accept and display signals from many 3rd party devices such as a wideband 02 sensor.
PRofec E-01 Pressure Sensor Harness
This cable runs from the E-01 box to the E-Manage main unit so that you can utilize the 3 bar pressure sensor for the Timing adjustment map instead of the Kharman airflow signal (hz) which is especially useful if you're overrunning the stock MAS.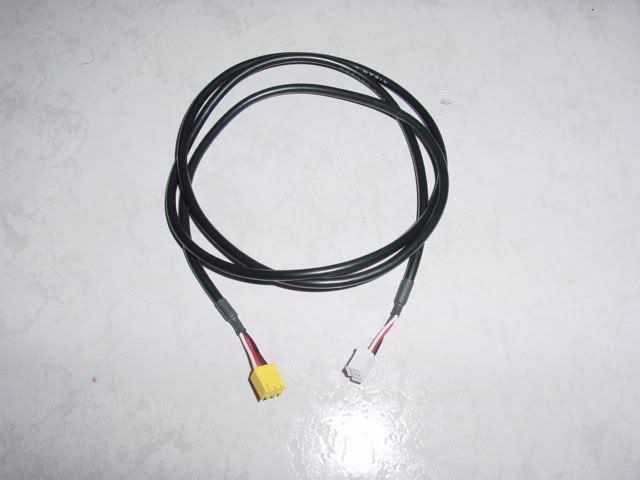 E-01 Meter Cable
This cable runs from a single Greddy P/H/W gauge to the E-01 box so that you can display/log it's output. I display my EGT's with this. In fact the Greddy gauge comes with a box where this cable plugs in. I removed the gauge and ran the cable from box to box so I no longer have any gauge/pods anymore for a much cleaner look.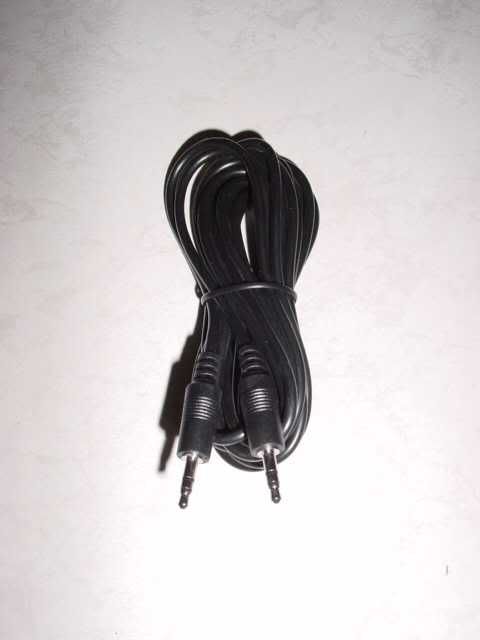 The Greddy EGT P/H/W kit .. the black rubber cap is where the signal cable plugs in.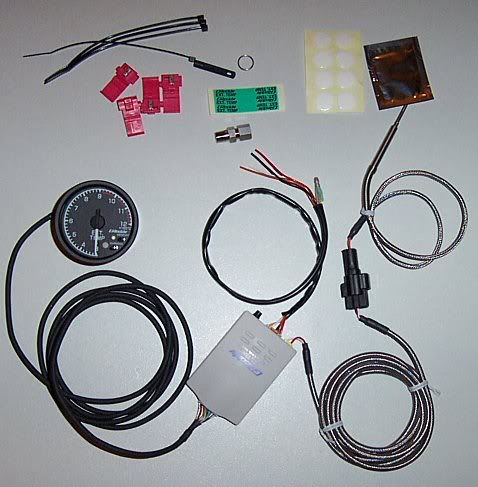 E-01 USB Cable
This is the cable that runs from the E-01 box to the E-Manage main unit so that they can communicate. (yes it's just a USB cable)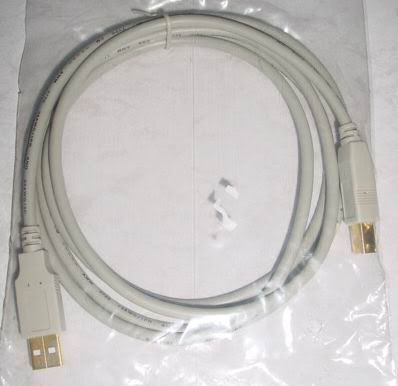 Greddy Support Tool
It's just a fancy name for installion software and cable to connect a laptop to the E-Manage main unit. With this you can update the firmware of the E-01 and E-Manage and of course make changes in the E-Manage maps and settings.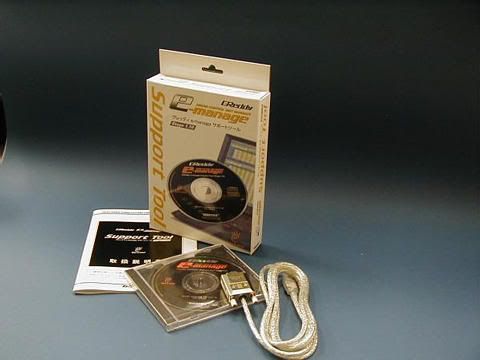 Mine Layed out before installation
Installation
The installation is covered in the manual but here are some pics that might help with the wiring.
You have to build the harnesses that go into the E-Manage main unilt..Greddy doesn't do it for you so this should help: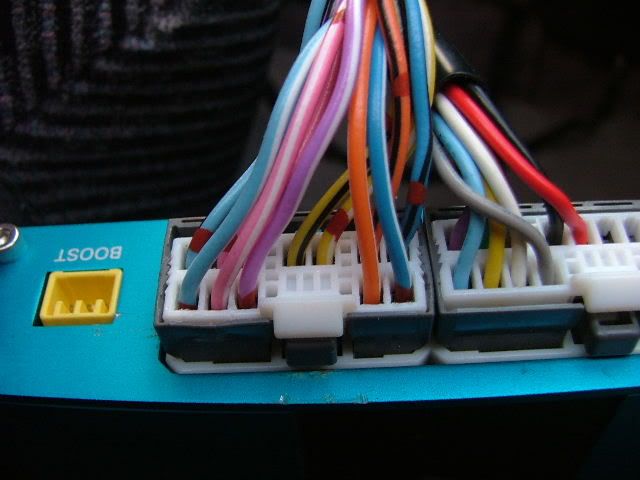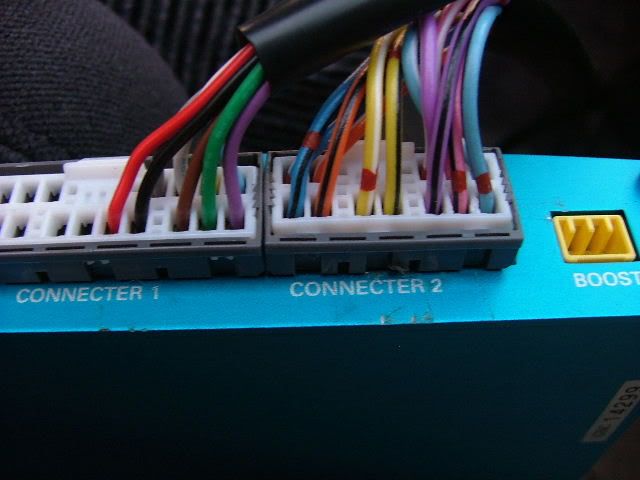 91-93 models wiring at the ECU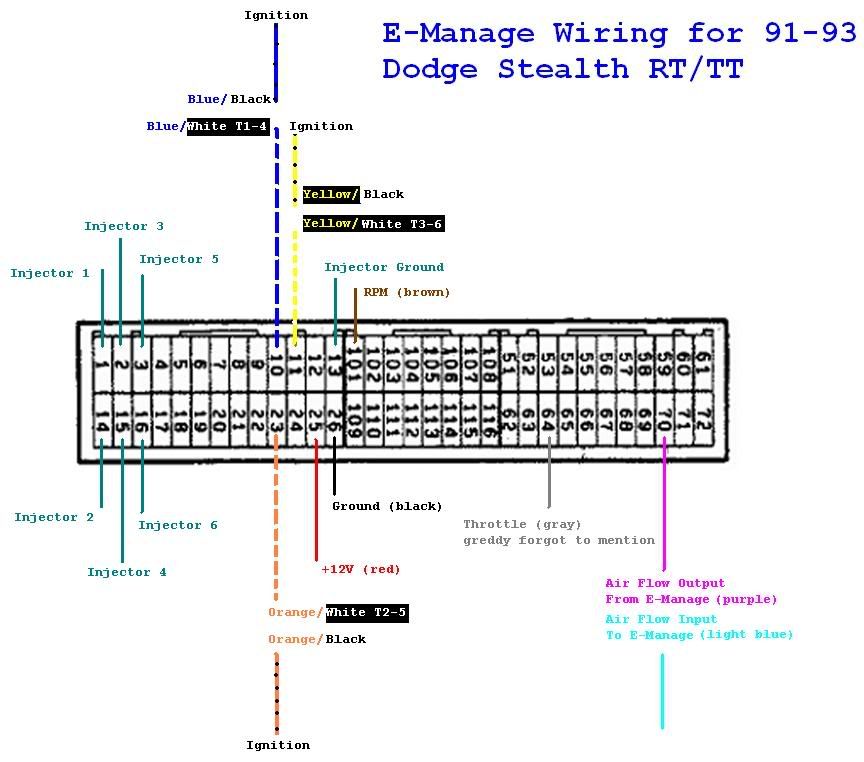 from Bret Brinkman:
I cross referenced the service manual for 91-96 model years and listed every thing bellow for future reference.

91-93 model cars

There are 3 connectors you need to be concerned with. All are off the ECU. They are; 26 pin connector (pins 1-26), 22 pin connector (pins 51-72), and a 16 pin connector (pins 101-116). I've broken the wires you need to tap into sections bsed on connectors.

26 pin connector
pin/wire used for/wire color
1/injector#1 ground/green
2/injector#3 ground/green+yellow tracer
3/injector#5 ground/green+black tracer
14/injector#2 ground/yellow+black tracer
15/injector#4 ground/green+red tracer
16/injector#6 ground/green+white tracer
13/cam+crank sensor ground/black
10/transistor coil 1+4 signal/black+blue tracer
11/transistor coil 3+6 signal/brown+red tracer
23/transistor coil 2+5 signal/black+white tracer
25/MAF 5V/black+red tracer
26/ECU ground/black

22 pin connector
64/TPS signal/brown+red tracer
70/MAF signal/blue+yellow

16 pin connector
101/transistor power from ECU/white

94-95

Three connectors off the ECU. 26 pin connector (pins 1-26), 22 pin connector (pins 71-92), and 12 pin connector (pins 51-62).

26 pin connector
exactly the same as 91-93 26 pin connector

22 pin connector
84/TPS signal/brown+red tracer
90/MAF signal/blue+yellow

12 pin connector
58/transistor power from ECU/white

96-??

Not sure if they changed the wires and connectors after 96. My manual only went up to 96. I'd be surprised if they did though. Double check the appropreate year service manual to be sure so you damage any of your engine sensors/ECU/E-manage or anything else for that matter.

Three connector off the ECU. 26 pin connector (pins 1-26), 22 pin connector (pins 71-92), and 12 pin connector (pins 51-62).

22 pin connector
same as 91-95 22 pin connector

22 pin connector
same as 94-95 pin connector

12 pin connector
51/transistor power from ECU/white

If there is any mix up or if any one has any more questions about which wire is what just let me.
from one of Antero's posts
Maybe these pictures will help ya out. Wiring ignition diagram simplified.
===== Picture of how the plug should be wired.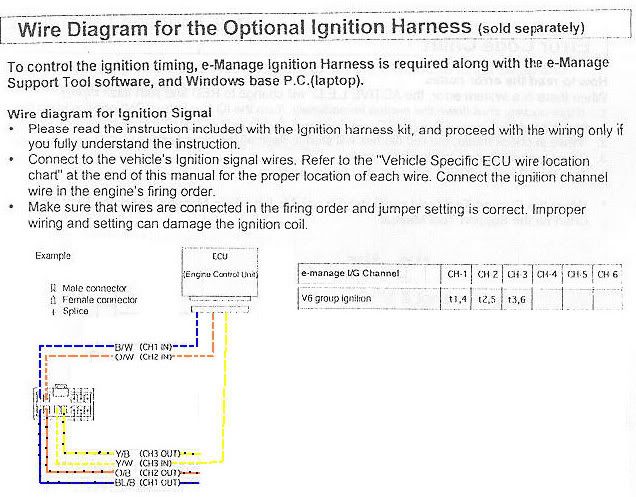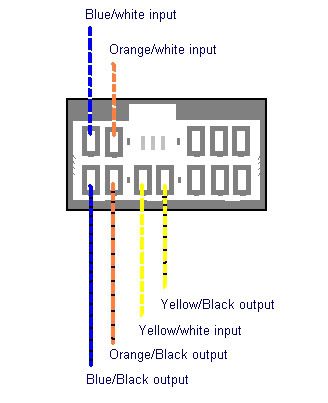 ===== Picture of what it looks like in real life.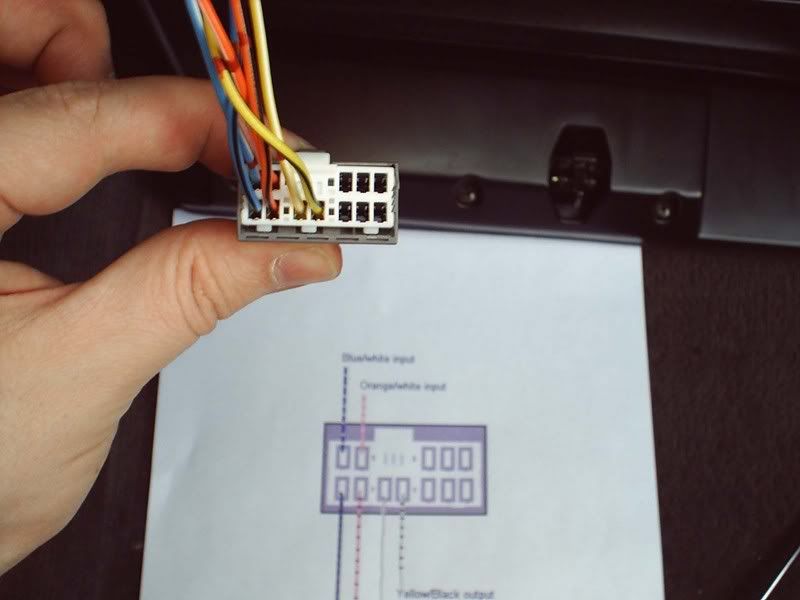 ===== An overview of how the emanage and the igition wires should be installed on a 91-93 stealth/3000GT.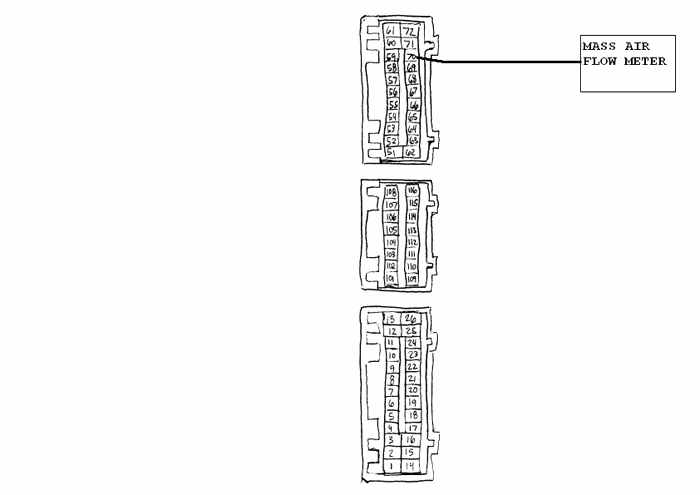 ===== This is the last page of the animated gif so you can print it out if you needed.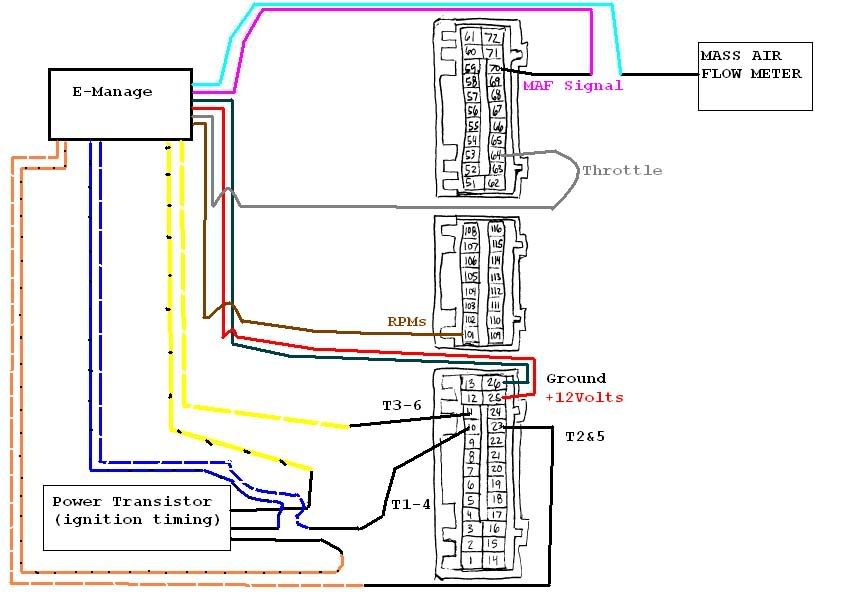 More great info .. thanks Antero!
added 11/6/04
antero said:

Here's a pic of installing the injector wire harness. Note, I didn't buy an injector wire harness so the color of my wires will differ from the real kit. I used six unused wires from the ignition wire harness kit to build mine. The 7th wire I borrowed from a friend, to complete it. The main emanage harness has unused wires too, but I couldn't remove any.

A great installation location. At the time of the photo, a basic emanage setup.

A closeup of where my wires pass through.
Fast Eddie found a few links for us.. thanks !
Fast Eddie said:

One more contribution

Here is the entire E-manage manual Online:

http://www.jrponline.com/downloads/installs/ema_inst.pdf

Support tool manual:

http://www.jrponline.com/downloads/installs/ema_soft.pdf
Nitron pointed out Mohd's website.. it has a lot of information there as well and it happens to be where I bought my Greddy gear.. thanks Nitron
Nitron said:
more info from Antero
- Thanks
antero said:

A couple months ago I made a webpage on Emanage for a school project. I just looked in my directory and found a pic that's useful. These are the rotorary switch settings for use on our cars.