(Posting here since the SoCal3S board has been down for a while now.)
It is that time of the year again to get together! It is an opportune time for new owners to finally meet the OG's and become socially active and known.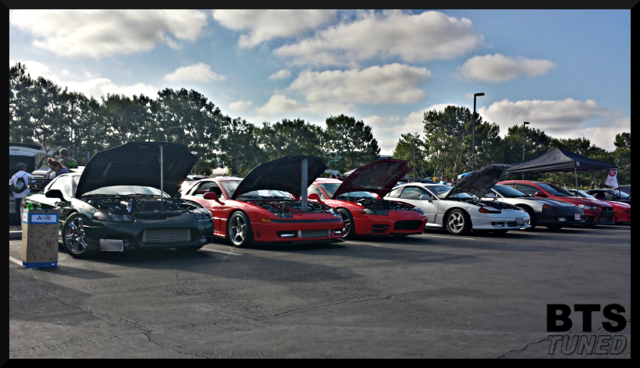 Who:
You! SoCal3S members!
What:
Annual Mitsubishi Owner's Day 2016
When:
Friday, July 8th, 2016 - Saturday, July 9th, 2016
Where:
South San Diego/Riverside/Mitsu HQ in Cypress
Why:
'cause all the cool cats will be there!
How:
Drive or carpool!
Per our long-time SD/LA 3/S tradition, we pull an all-nighter by meeting up at someone's house, kickin' it at a local eatery, then mobbin' over to park before the event starts. Afterward, we usually roll out to lunch and rest before driving back down. Initial meet point for SD will be at my pad in the evening.
List of attendees:
ALan - "bboyalan" - Rob's Red '92 VR-4 - 9b's w/ full BPU+ and AEM Series 2 on Pump-E85 (Meth TBI!) - SD
Adrian - "bluee3000gt" - Red '91 VR-4 - Full BPU (Phantoms and new build TBI!) - RS
Alex - "bigochevy82" - White '97 VR-4 - Full BPU (AEM Series 2 + fuel TBI!) - RS
Brian - White '12 Lancer - Clean/All show - SD
Taylor - "Th3_Bust3r" - Red '96 SL - '99 conversion - RS
Marvin - "marvin1904" - '92 SL - SD
Gio - Black '92 VR-4 - SD
Robert - "1Beastvr4" - Red '91 VR-4 - DR500's w/ full BPU - RS
Dave - "pelon" - Red '97 VR-4 - 19T's w/ full BPU - RS
Edgar - "stealthknight" - White '92 TT/Montero - freshly built - RS
Joseph - "Jkraus0424" - Silver '90 GTO - JDM TYTE - RS
Dave - "leadfoot" - Black '97 VR-4 - light BPU - straight to MOD
"Prodigy7" - Red '95 VR-4 - unknown - RS?
Brian Earl Spilner - Red '93 3000GT FWD-TT - RS
Sarah - "SarahVR4" - '98 VR-4 BPU - RS
POST UP if you are interested in tagging along! If you are new, then please post an introductory thread. Additional details (PH#, addresses, etc.) will be communicated via PM. SD will meet by 9 and head up by 10 at the latest. Official RS meet time will be midnight, but some will be there earlier at 10-11p.
Regards,
-ALan