The Z11A....the FWD (some would say wrong wheel drive) non-turbo counterpart to the mighty AWD VR4. The Z11A doesn't get much respect unless ofcourse, you are referring to it as a strictly DD car.
I bought my 1995 Base Model 3000GT back in 2005. I had a choice between my car and paying a little extra for a 1G VR4. I was a noob back then so I chose the Base model with 222hp over the 300hp Twin Turbo VR4. Yea......looking back it probably wasn't the wisest decision but hey you live and you learn. Plus 222 with a V6 was a big step up from my 4 cylinder Accord pushing out 135hp hehe
Here it is bone stock: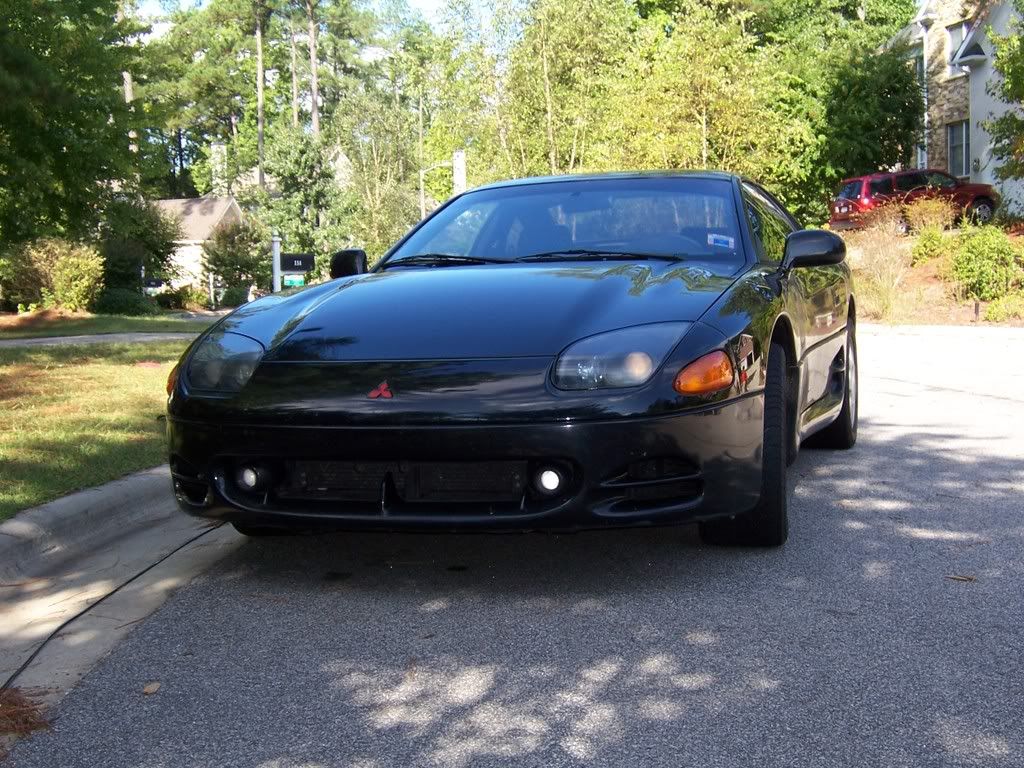 Unfortunately for me, while I was driving in the Accord, I had caught a little of the "RICER" bug and thus, I didn't really do stuff correctly. This netted me ugly things like my first exhaust. Here it is in all it's crush bent 2.5" glory: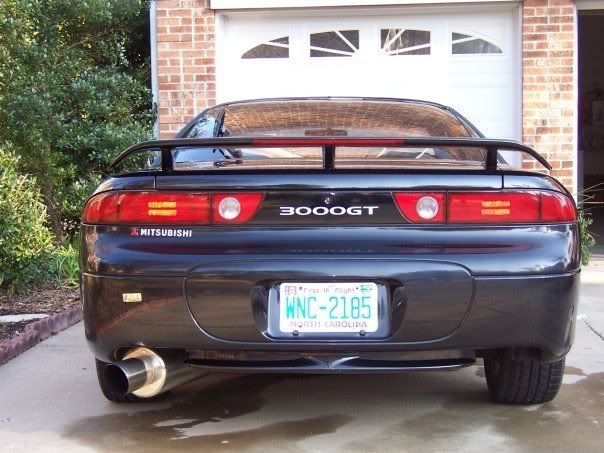 YEAH.........I ran around like that with a 3SX DP and EBay Intake for about 2 years while doing minor modifications like my Robo-Mod. The thread documenting that process can be found here:
ROBO MOD THREAD
Finally in 2007, I had had enough of the N/A scene and started preparing to do a twin turbo conversion. I did a heck of a lot of research and finally in June 2007, I started my Build. It was a rough road and that whole entire journey can be found here:
TWIN TURBO JOURNEY
While completing that journey, I got my 18's for my 21st B-Day in July:
MY 18's
Then in the middle of January 2008, I spun two bearings and my car was done. I said goodbye to my car as it went off to the boys up at Piedmont Custom Motorsports because after putting in close to 400 hours with my twin turbo conversion, I was fed up with working on my own car...atleast for the time being. Here are a few pics I took while I watched it get taken away from me lol:
BYE BYE CAR
Finally, I decided that I was going to do something different and build a single turbo setup using a Master Power T70. Here are some pics I took of it that you guys probably already saw (taken from my other thread):
A big thankyou goes out to my long time friend Wolverine. Even though he seems to have lost his chest in a recent battle, he sucked it up, stood to his full height of 7.5" and grimaced, all to help me show off the size of my new turbo......thank you my friend, thank you.....
Here it is, June 13th, 2008 and ever since my car went down, I've been gathering parts and doing research and my new T70 journey is about to begin. I have everything I need, it just needs to be all put together now but I will detail all of THAT in my next post.....Just give me a couple mins haha