Edit 10/23/07: I had a lot of the first few pages of pictures hosted on Baylor's server which were deleted. So some of these may be different. Text is the same to keep the whole pain in the ass feel to the project. :lol:
I've been meaning to make this thread for a while. Mainly a journal about trying to go Forced Induction.
Special thanks to everyone here at 3Si, there is no way I could do any of this if the info was not here and for those who have helped me in my many threads and PMs. There are too many people to thank.
Also want to thank IPS Motorsports and 3SX, Supercar Engineering for their help and selling me stuff.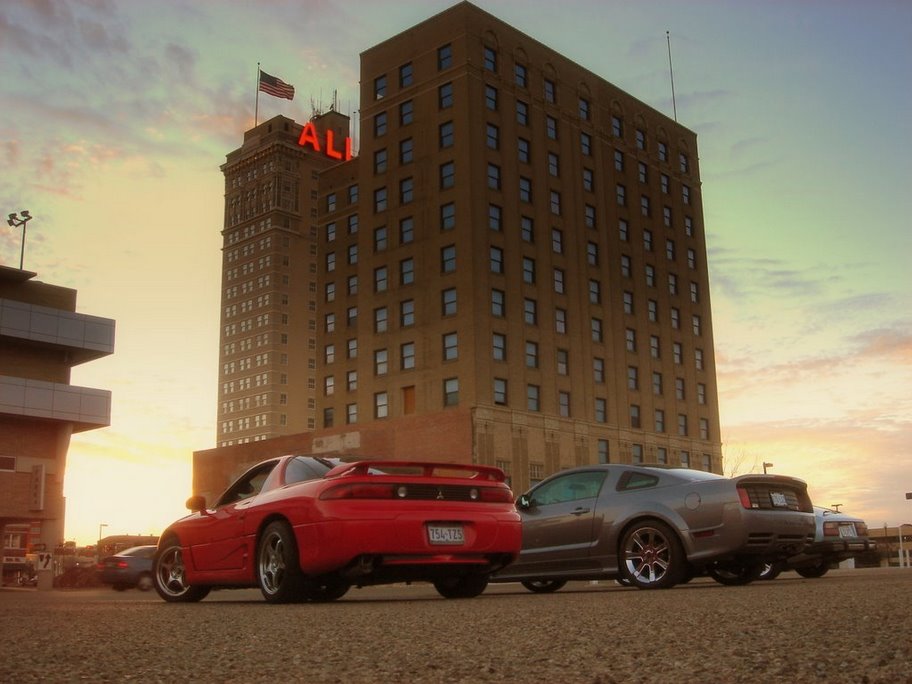 9/15/06
Friday night drove her to my friend Jeremy's place to do the work. He has built up his DSM, has a lot of tools, a garage, plus is just a bad ass friend. Loaded up all the TT conversion parts and headed over.
9/16/06
Started work.
Pulled the front bumper, took out the axels and got the transmission ready to drop. Removed down pipe, headers, air intake, plenum, spark plugs etc. Basically got everything ready to tackle the 120K tune up tomorrow.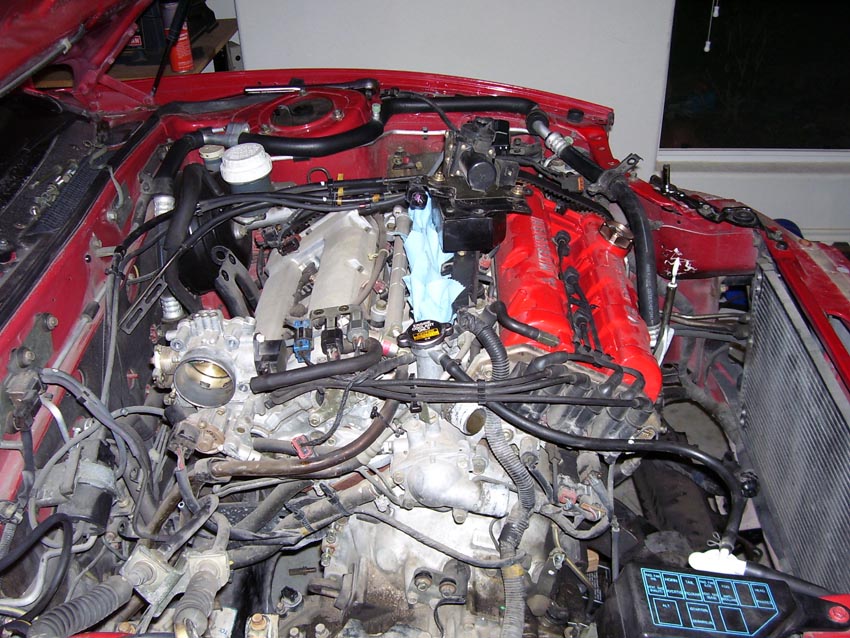 Cleaned up for the night.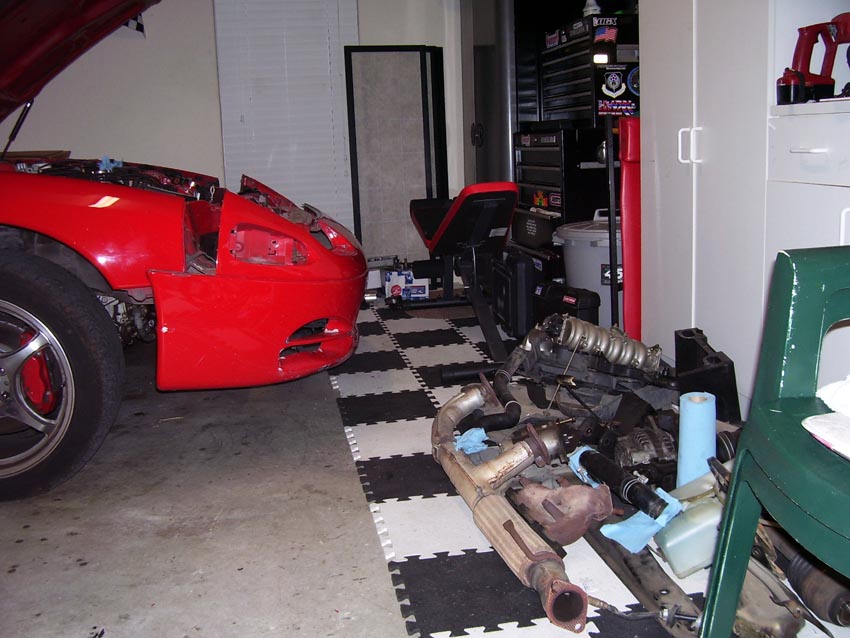 9/17/06
Took apart the side and did a complete 120K tune up. All new pullies, belts, oil pump, water pump, TT oil housing. Then when we went to put it all back together. Disaster.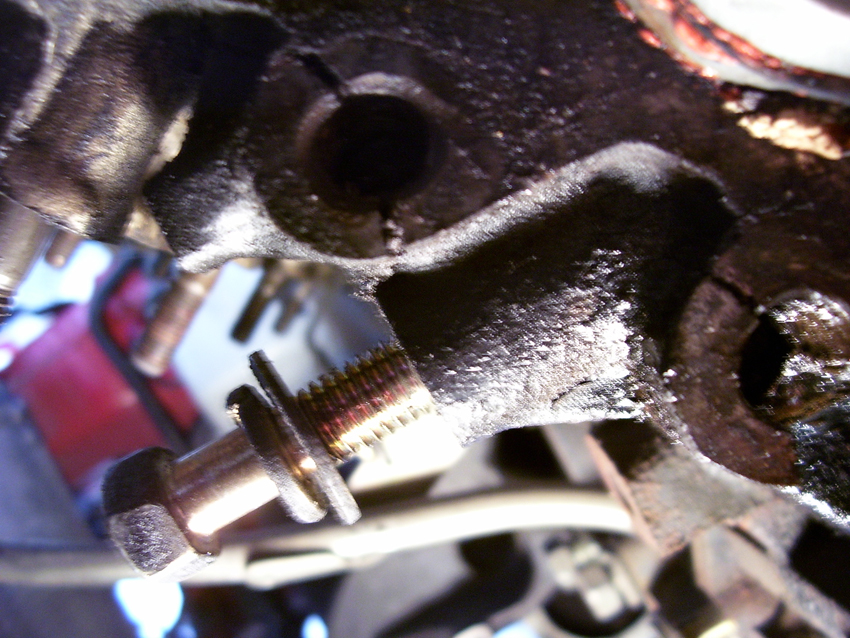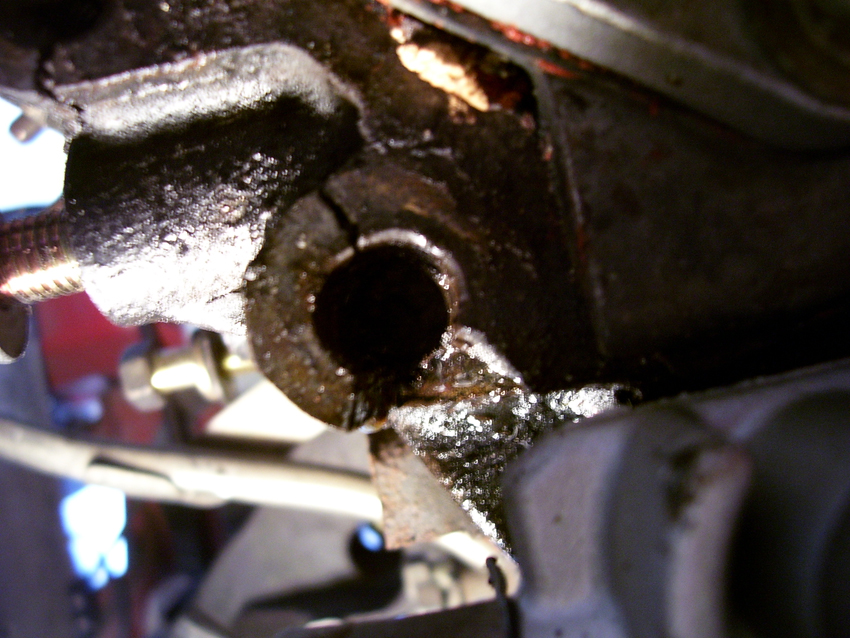 Here is the thread I discussing it all.
http://www.3si.org/forum/showthread.php?t=347393
Kinda ended the day. Cleaned up and went home. Being that with mine and Jeremy's school schedules we can only work on the car during the weekend.