Discussion Starter
•
#1
•
I did not posted it in the review section, because it's a 'custom' exhaust, so it's more to share it with you folks, cause I think it's a good option that many people were seeking and not finding!
Like me, many people likes the quad tips 'look', wants the less restriction possible but not sound too loud. This is what I think I have achieved.
I've considered the IPS quad tips with the ultra quiet muffler, but after talking with Jeff, he told me that the sound was still loud even if he tried millions of configuration to fit a muffler on the passager side.
The muffler we fitted on my car (passenger side) is small but is doing a good job, the exhaust is made with a 3'' DP, an hi-flow cat (ecolo), the quad tips from IPS (only the tips), 2 magnaflows mufflers and a QFT electric cut-out (optional).
The tips, with my sandal so you can figure the size :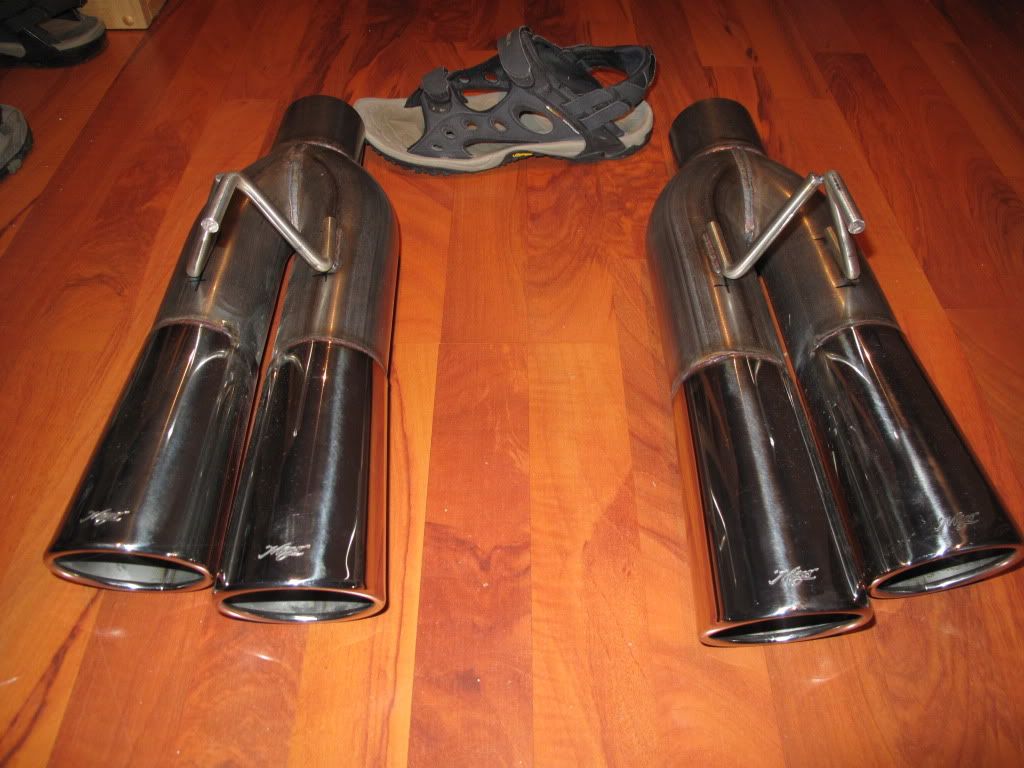 The exhaust (sorry it was dirty, I have them since 2 months on the car now)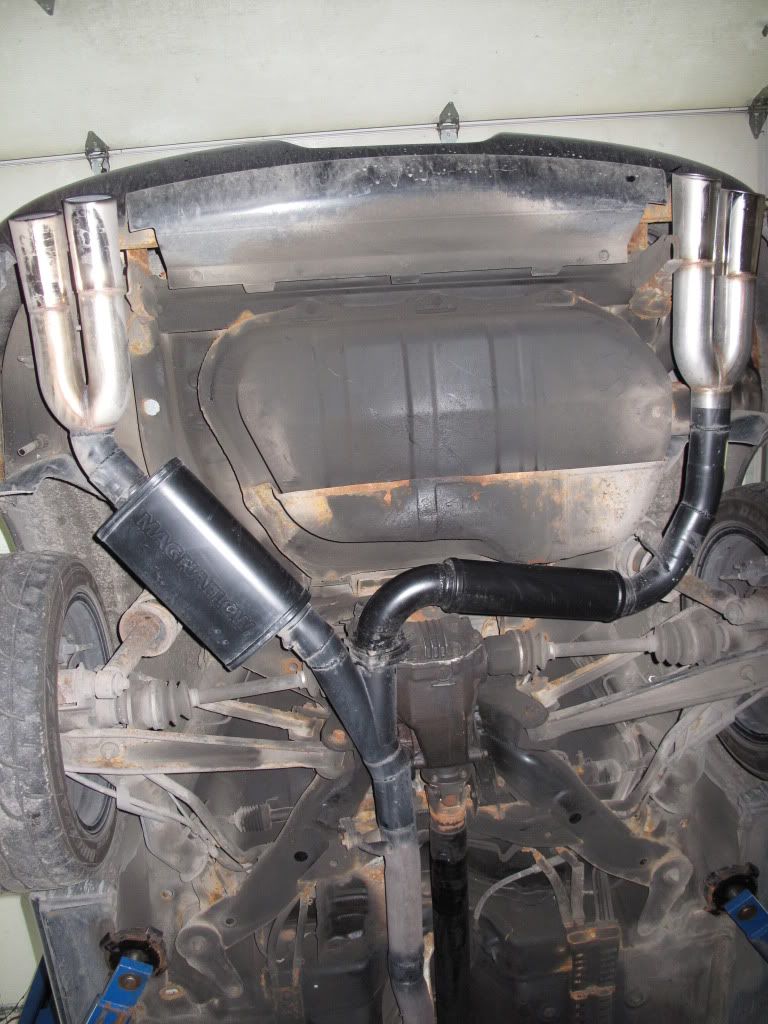 It's very close to the rear diff (about an inch), but it never touched it, it's very tight!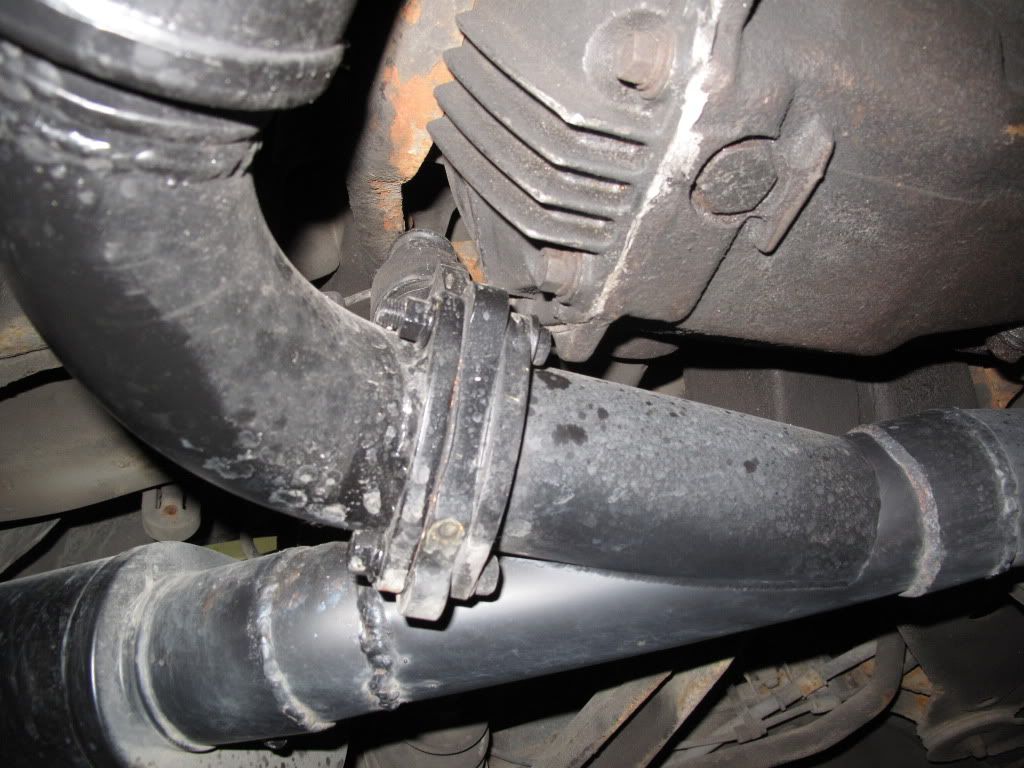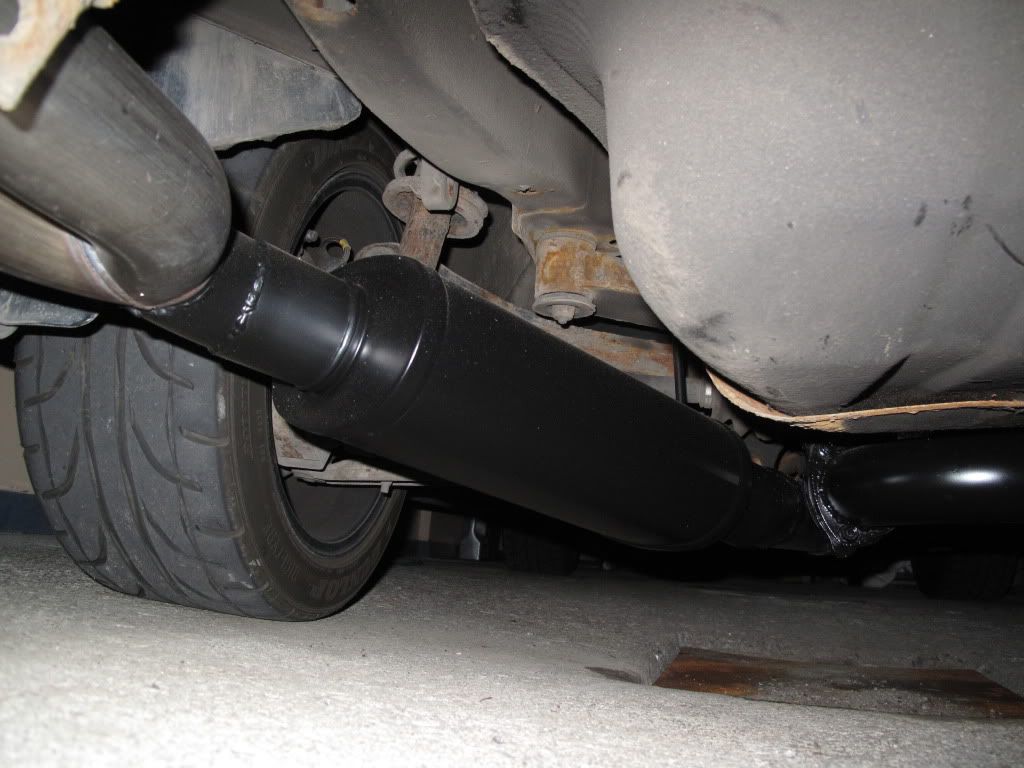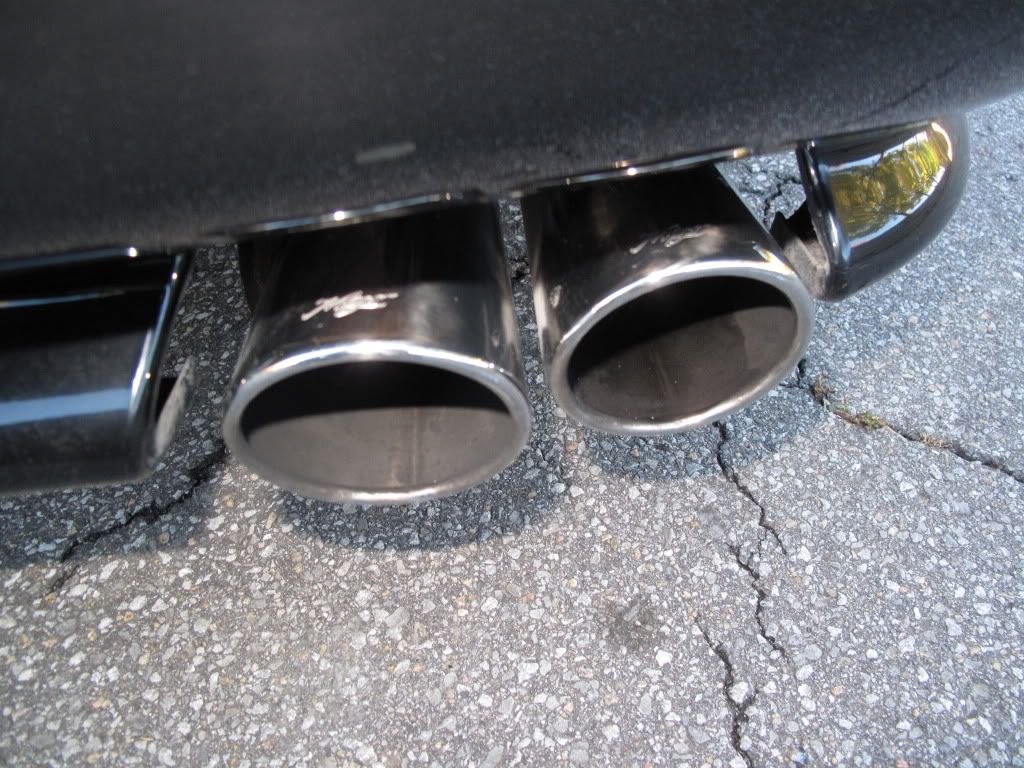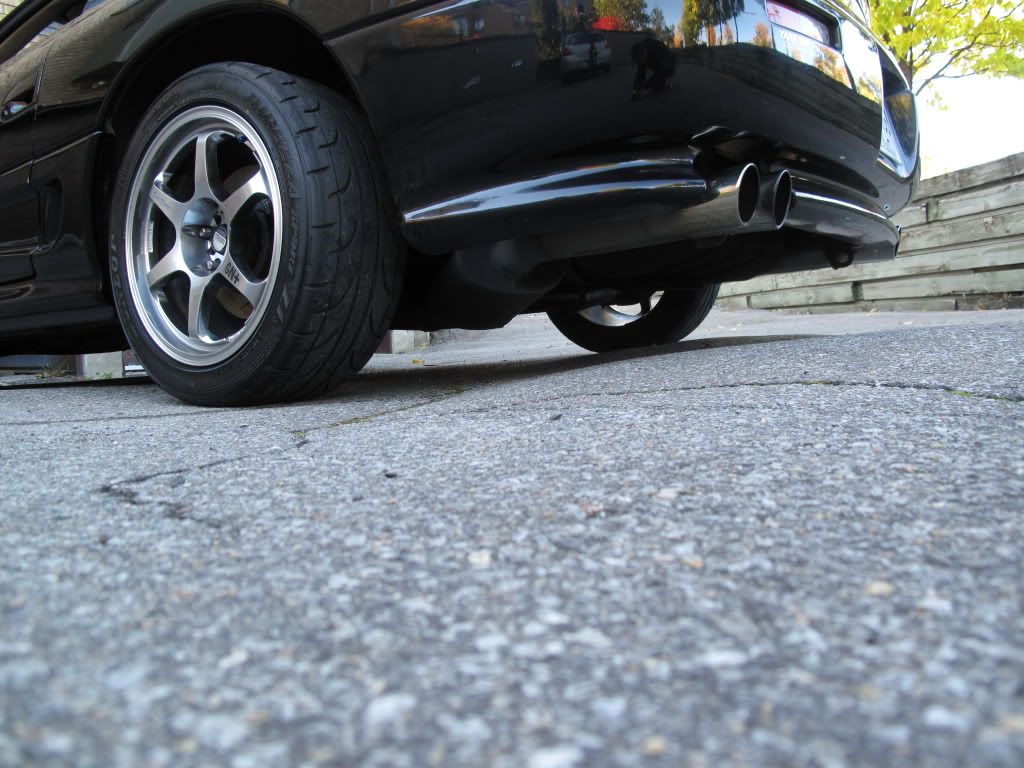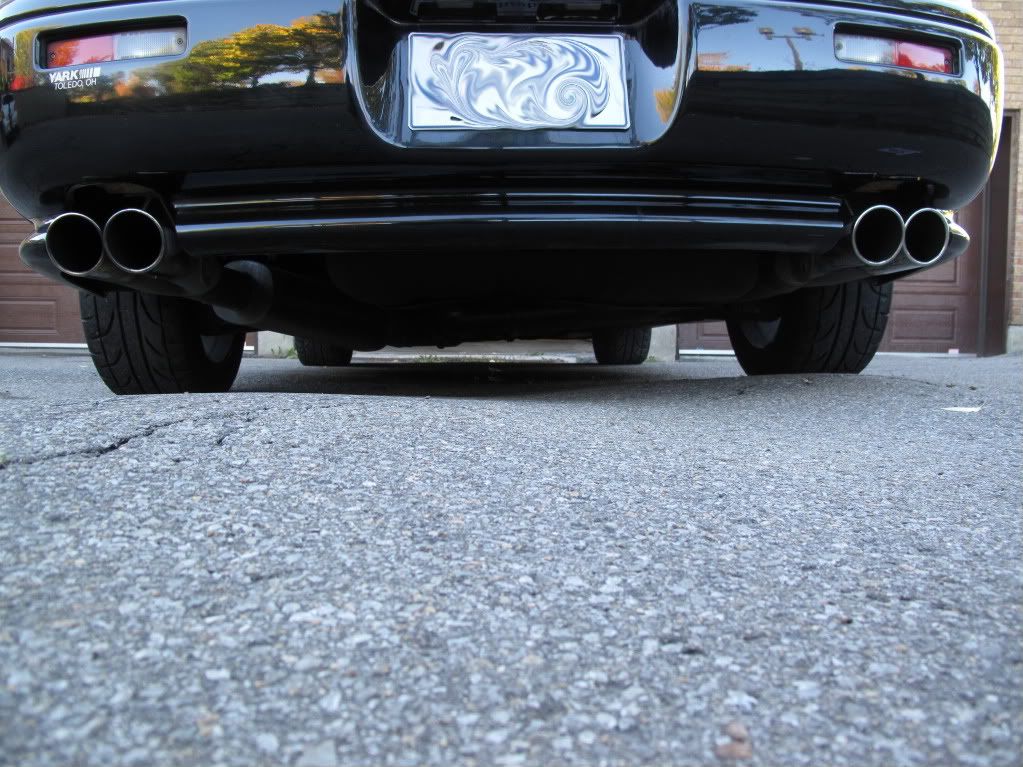 In fact I would not need the exit on the passenger side, the exhaust is 3'' all the way and the magnaflow muffler on the driver side offer no restriction at all! But to keep the quad tips 'stock appearance' or I should say 'configuration' look, the passenger side had to be there. So I added an electric cut-out only to have more or less exhaust tone!
To have an idea of the sound (I will try to have a sound clip for you guys). If the cut-out is closed (exhaust only goes throught the driver side) the sound is comparable or a little less then it was with : 3'' DP, hi flow cat and stock exhaust.
And if the passenger side is open, the sound is a little less then it was with : 3'' DP, no cat and stock exhaust.
So it's very acceptable! I may change my electric cut-out for a VES (virtual exhaust system) : a gate that open on boost only, but closed all other time. It allows to idle, drive and cruise with the gate close, aka very silent. And a little more louder when on boost! So I never have to touch anything.
I hope it can help some people.
Eric