For those who didn't knew, they are compatible for our platform with a little help!
I decided to share my experience, so it may help some other people. (Bare with me that english is my second language).
As you know our stock MAF is pretty maxxed around 400WHP, which is not so hard to reach with a TD04 upgraded turbo and some boost. I didn't want to remove some honeycomb or go with a MAFT and I decided to go ahead and try a Evo 8 maf (3G eclipse maf). I bought one from a guy who went for a AEM EMS.
I received the Maf and saw that the outlet was circle instead of oval, and the connector was different too. So I had to buy a connector since we cannot order that single part new.
In order to do that, I used a hockey puck that I've cutted with a jigsaw to add some volume and give the same oval shape that fit into the snorkel of ours :
Added some epoxy :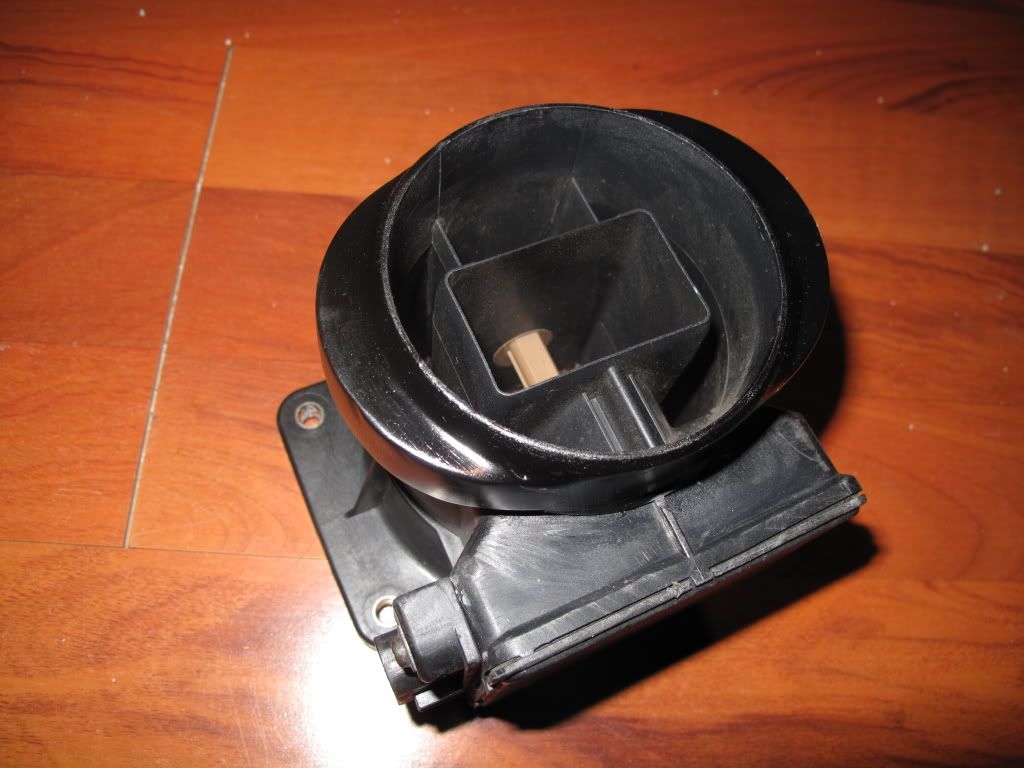 So it fitted very well :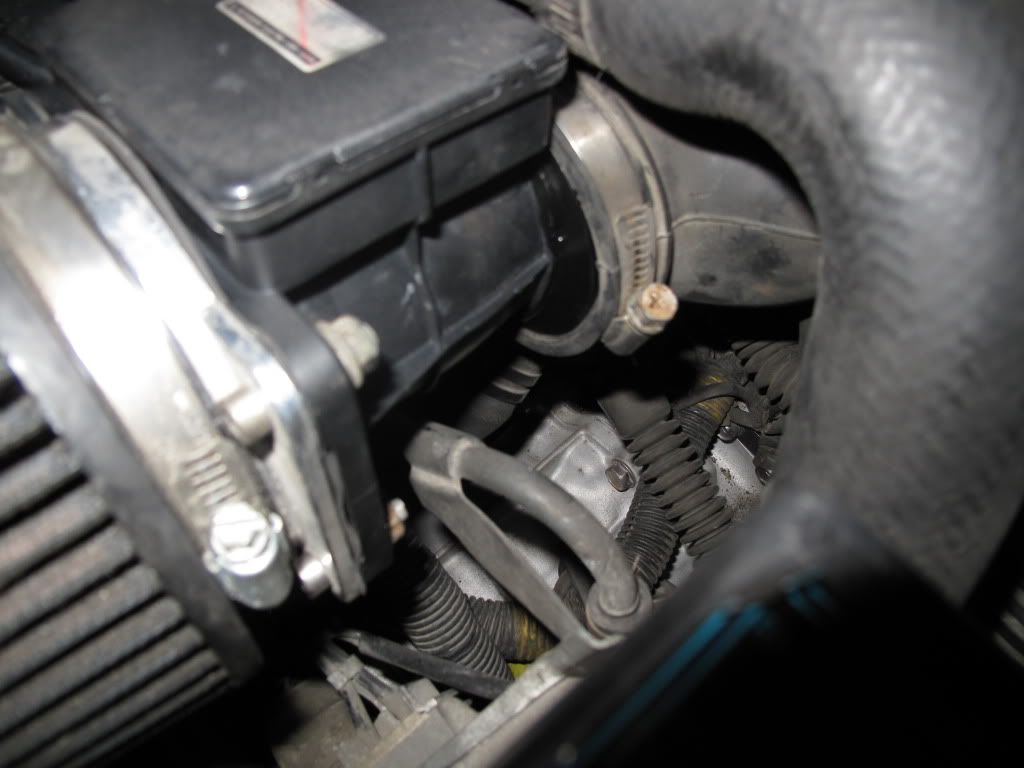 The connector is different but they share the same number of wires and the pinout is in the same exact order, I added the new connector on the wire, left the stock connector in case it went bad, so I have 2 connectors now :
For the tunning, some compensation are needed, one of my friend gave me this link and I was suprised to find that the DSM world allready knew about that viable option :
evo8mafsettings [ECMTuning - wiki]
Freq Adj
50hz 31%
150hz 29%
250hz 25%
400hz 24%
800hz 19%
1200hz 20%
1600hz 19%
2000hz 19%
2400hz 19%
I only have a S-AFC and S-ITC, so the compensation is done per RPM and not Hz, but I did it pretty simple with a friend of mine, 50hz is the idle, 150hz is about the cruise...
So if you have a -34% compensation on all the RPM (about what I had with 580cc). The 1000 rpm is now -3% (-34% + 31%), the 2000 rpm is now -5% (-34% + 29%) the WOT 4-8000 rpm is now around 15% (-34% + 19%).
I just put those numbers into my SAFC, I started the car and it was running like I never touched it! No knock, everything perfect at 10psi (16Ts), so we raise the boost up until 20psi and did only some light adjustement, still we had to remove some timming in the upper range. But the car was running so great, even smoother then before, very linear!
At 20psi we felt that the stock catback was pretty much restrictive and so I'm now waiting on IPS new exhaust to go on the dyno to fine tune that!
Evo 8 Maf are easy to find and not so expensive on
Mitsubishi Lancer Evolution | Reviews, News, Parts, Owners - EvolutionM.net
or other Evo forums, they usually go with AEM EMS and can sell their old MAF (with connector).