Discussion Starter
•
#1
•
I was tired of using the stock windshield washer tank for my water/methanol injection kit, the stock tank is small and get empty pretty fast, plus the fitting where the pump is feeding was always leaking. I did not like the idea of having one huge tank into the trunk, so I decided to have my own custom tank.
It take place of the stock tank and battery. It has a low-level sensor, a new windshields washer pump inline, and now contains 2.75 gallons instead of the 0.6 gallons the stock was. It has a bigger cap too, so easier to pour/less spill.
I've made it out of aluminum, got it anodized black (methanol can dig into bare alu).
Here some pics before :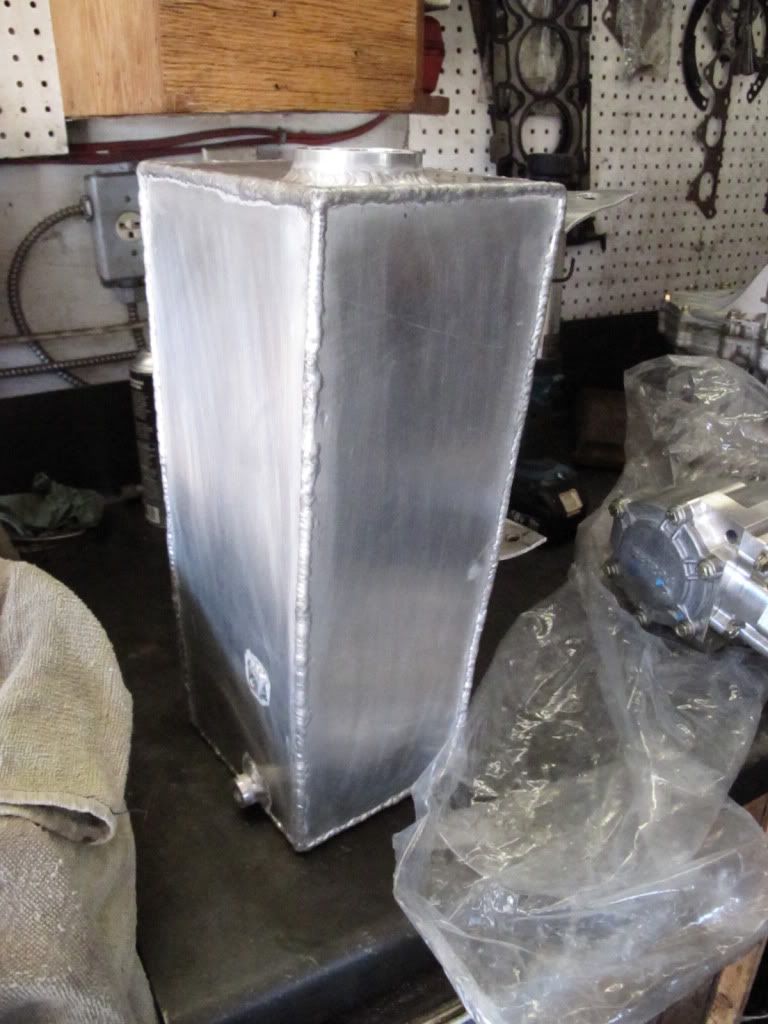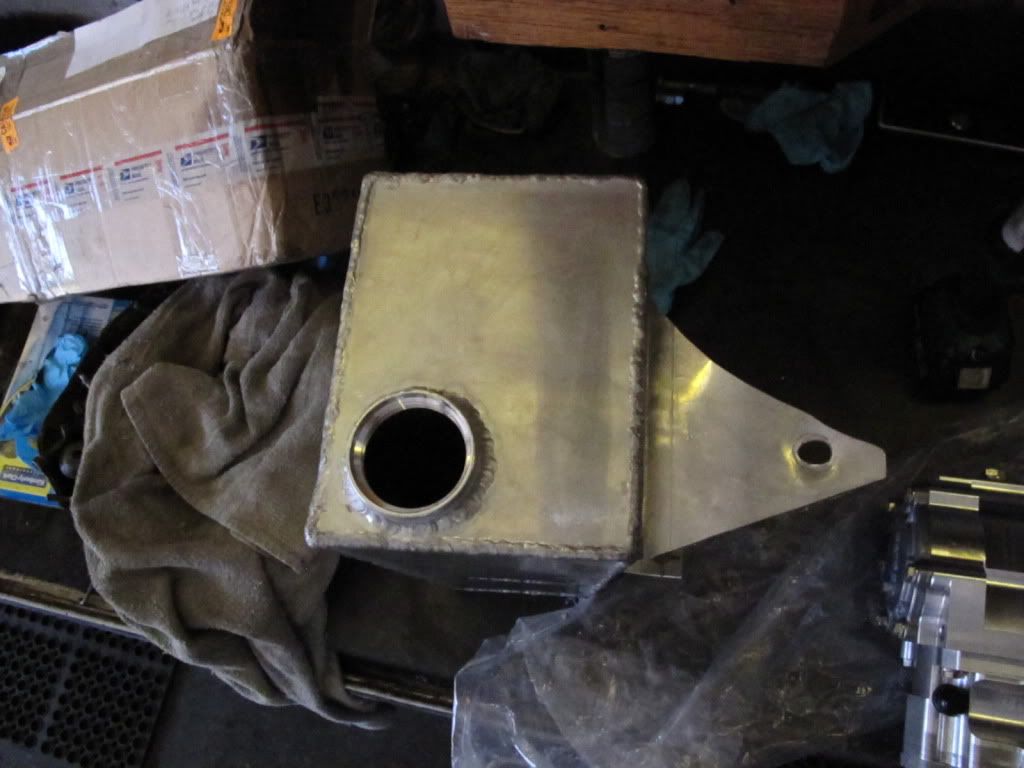 I will have finally a nice spot for a catch can!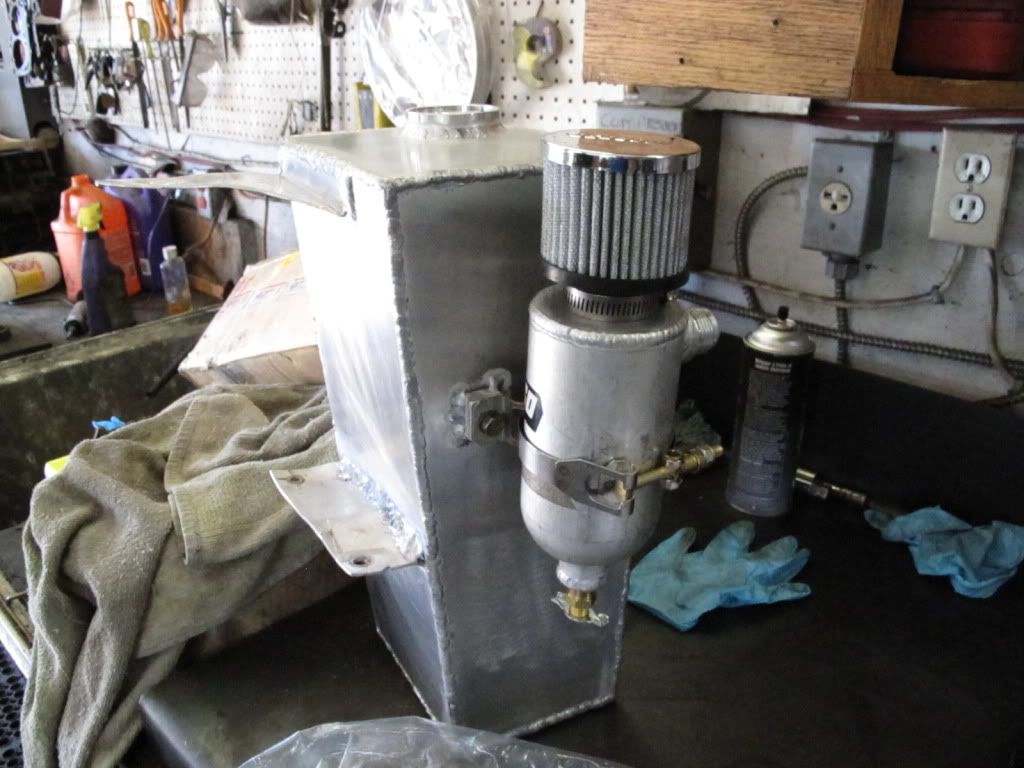 Anodized :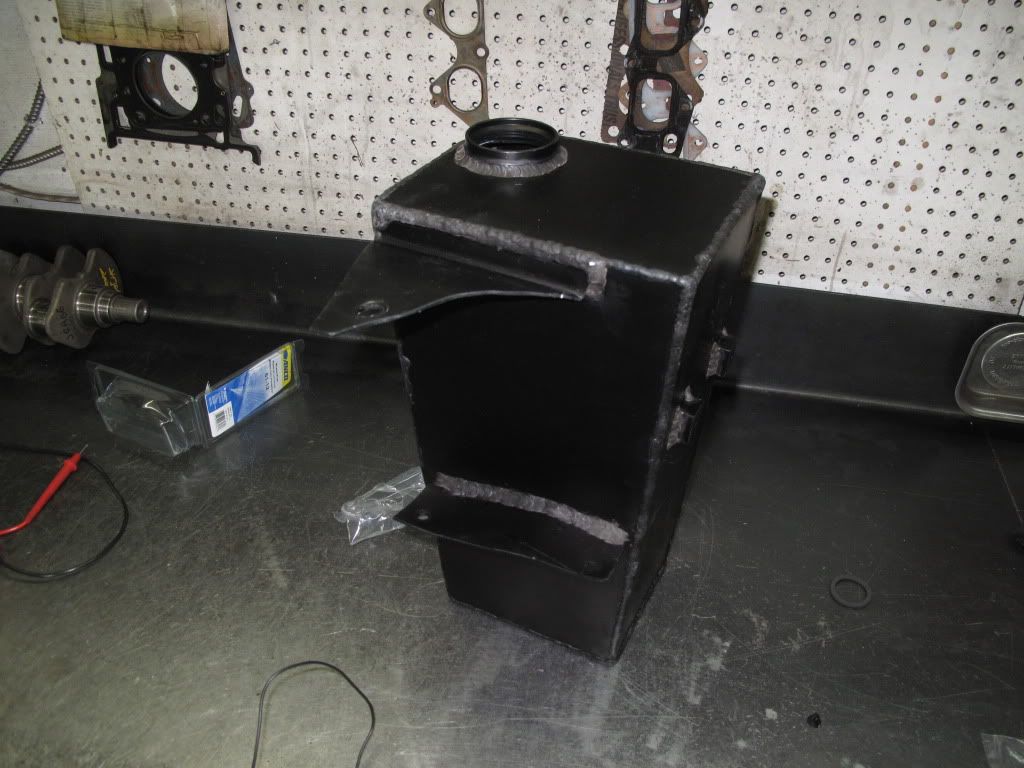 1st (up) : WW's source, 2nd : level sensor, 3rd (lower) water/meth source :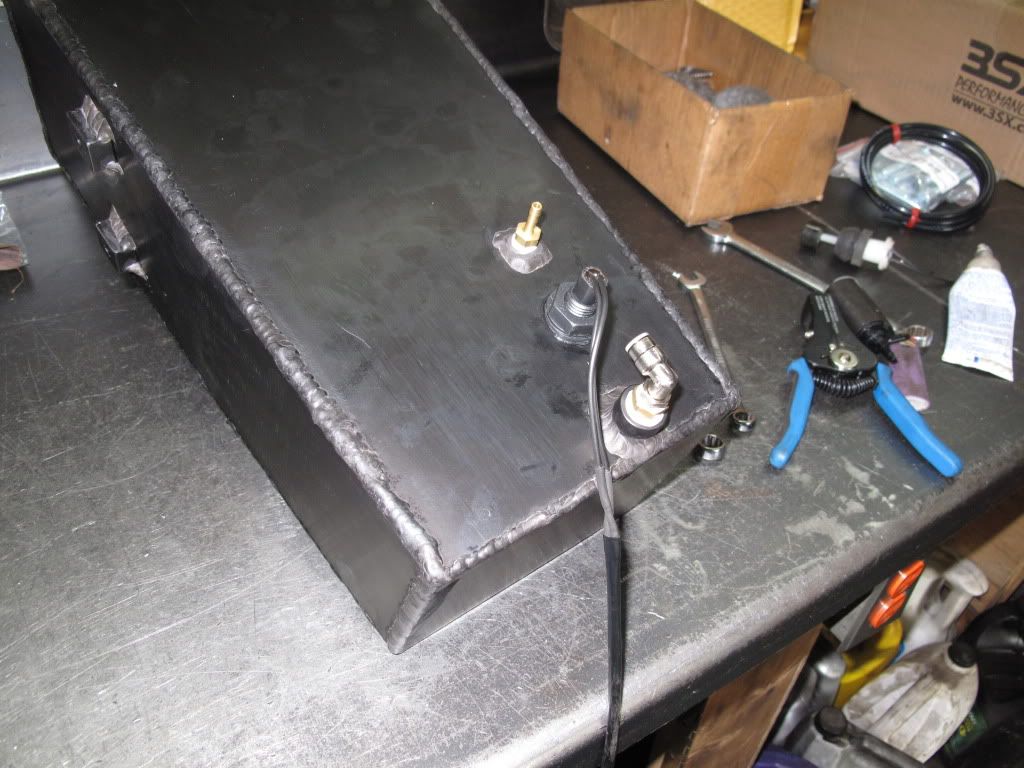 Compare to stock :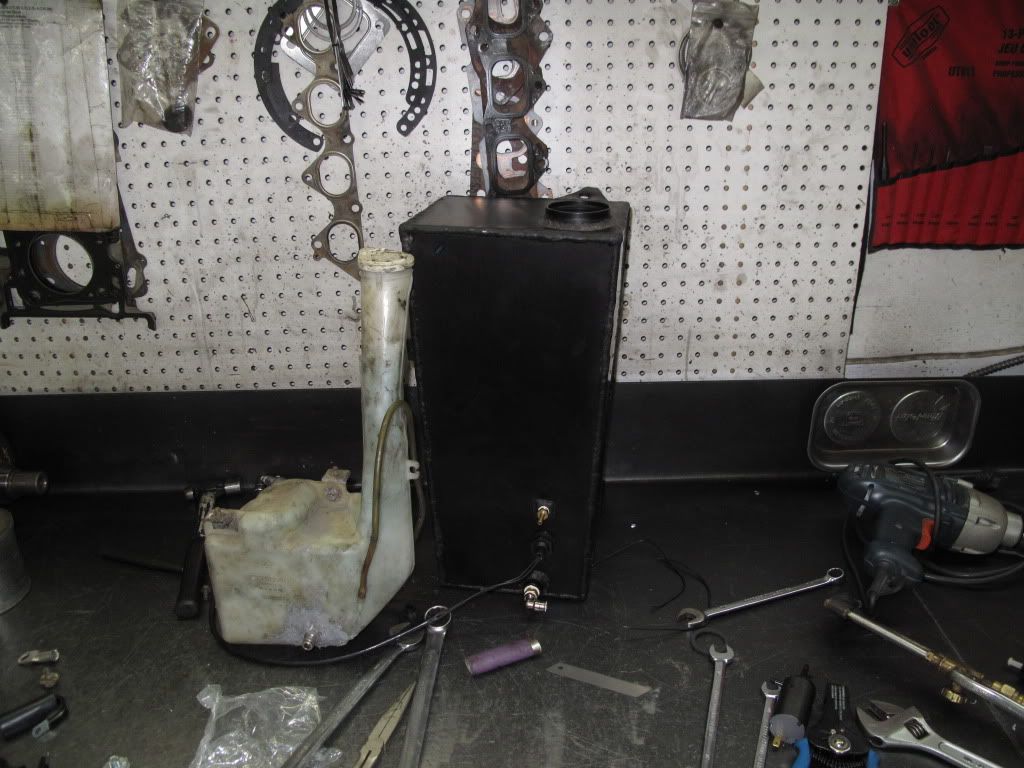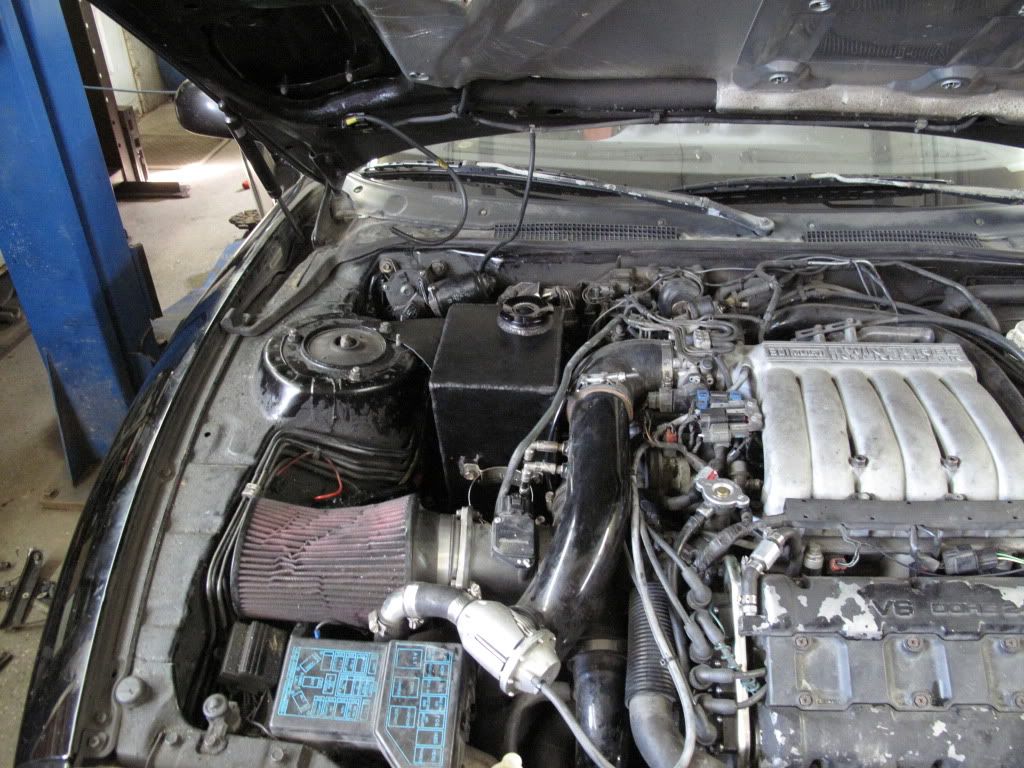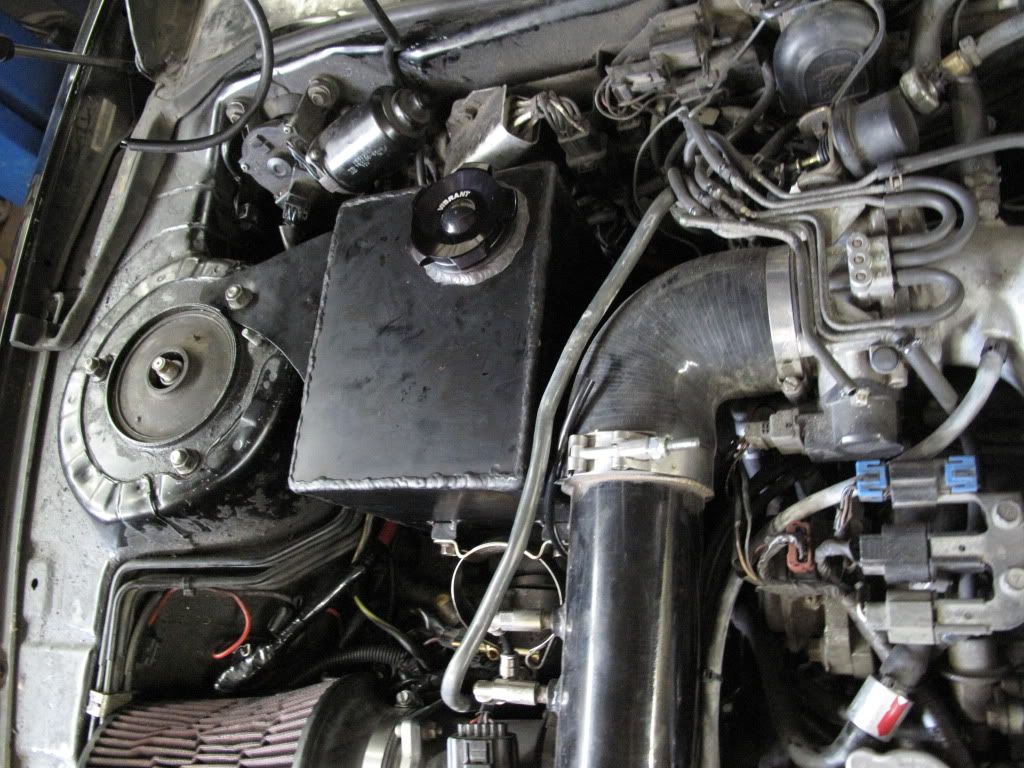 Sorry for the ugly engine bay, anti-rust grease make an engine bay without rust, but keep it dirty all the time and really worth to be cleaned.
Eric