Discussion Starter
·
#1
·
I thought I would post this up in the Aus' section, I'm sure it will interest you guys:
Geniuine Mitsubishi GTO Accessories Catalogue: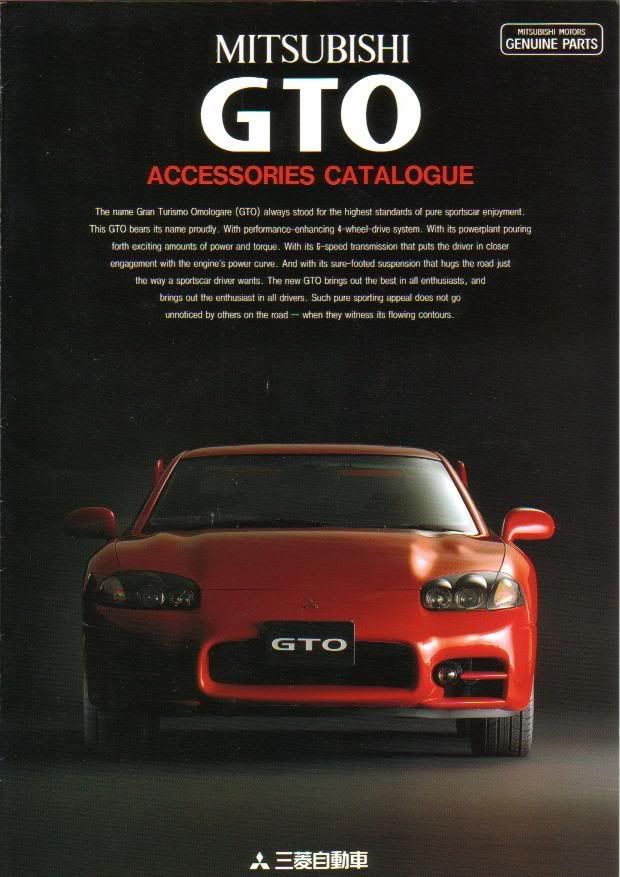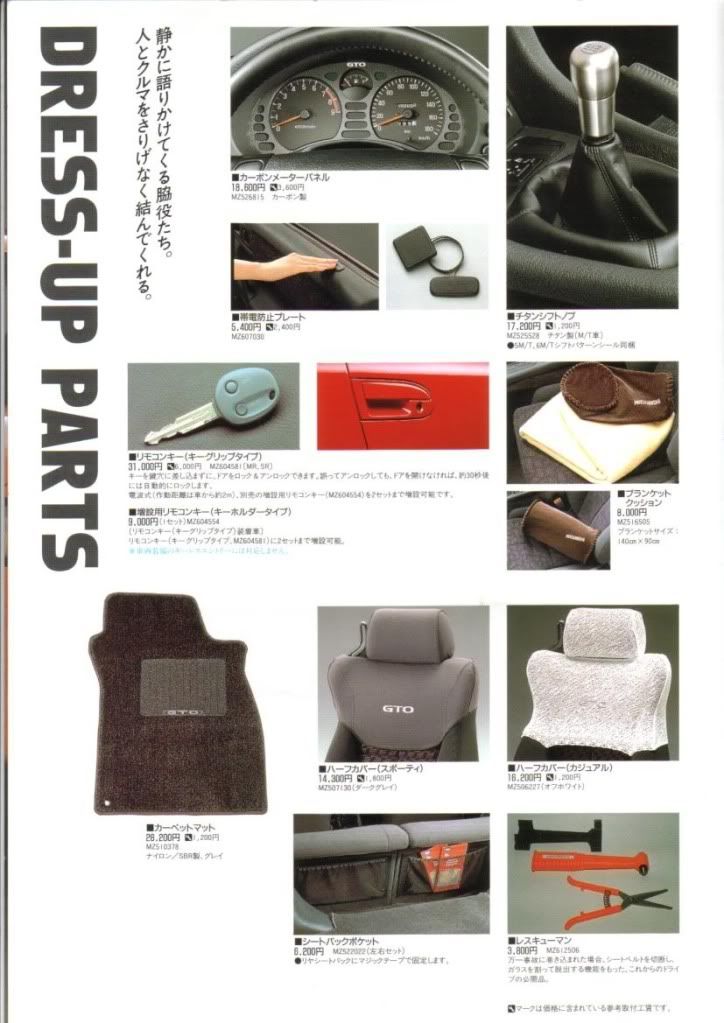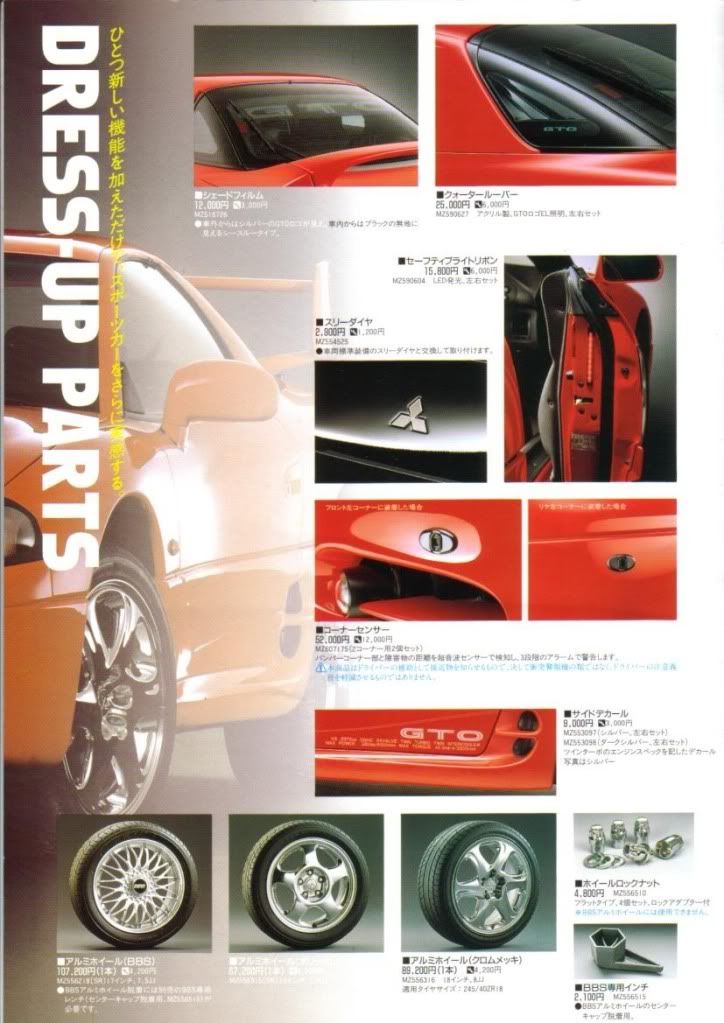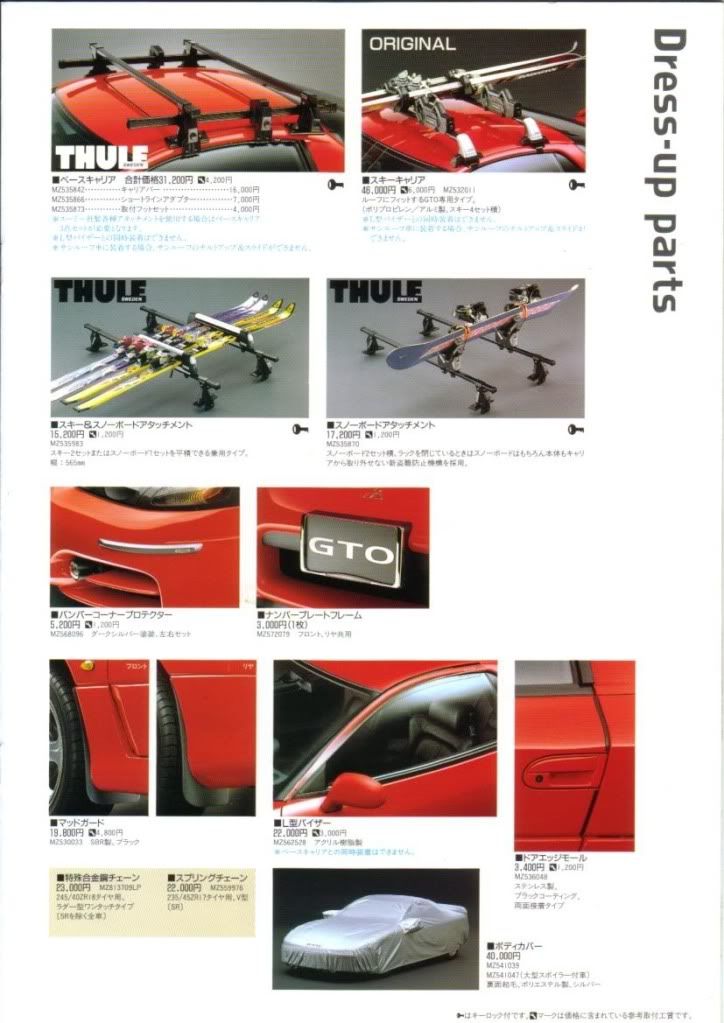 I found this pretty interesting, definitely some things in there i've never seen before, and its kind of hard to work out what some of the things are (unless you can read Japanese).
For you guys with CAPS, try some of the part numbers and see what comes up (if you can read them), maybe you can help figure out what some of the items actually are lol.
Also interested to know what accessories you guys have on your GTOs from this catalogue. All I have is the window visors, floor mats and the GTO MR titanium shift knob. I'm sure i've seen a few of you with the CF bezel, and did anyone get the lightweight BBS wheels on their car?
Post up guys, i'm sure a few of you have some of this stuff on your cars lol