1993 Stealth TT
Engine:
19t turbos
550cc injectors
Denso Supra Pump (Hotwired)
CX racing front mount intercooler and piping
XTD stage 3 sprung clutch
Stillen Downpipe
Borla midpipe, cut at rear axel
MBC
Electronics:
Chrome ecu
Greddy turbo timer
Exterior:
94-96 front end conversion
Robo mod/ led halo headlights
6k Hid
2nd gen 3000gt side skirts
2nd gen Stealth R/T rear bumper
Wheels and Suspension:
XXR 535 18"
Megan racing coilovers
3SX anjustable rear control arms
I got my Stealth as a partial graduation present in 2006. She was a single owner bone stock car with 100k on the odometer.
Sadly this is my only remaining picture of her in stock form.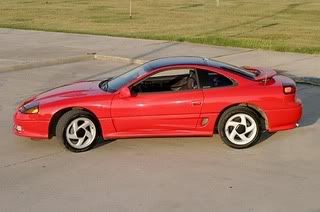 My first mod had to be wheels since the stockers were both unaesthetic and heavy. After a little research I decided on some 5zigen fn01r-c wheels in silver because I was impatient and that was the only color I could find in stock for the price I wanted to pay.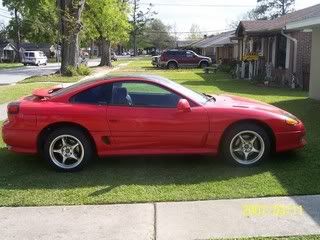 Next I had to get rid of that monster truck wheel gap. So I purchased some Tien S tech springs and lowered her. I also slapped on a stillen downpipe, borla catback, and a new air filter.
Shortly after she was rear ended and remained damaged for quite some time as I was a poor college student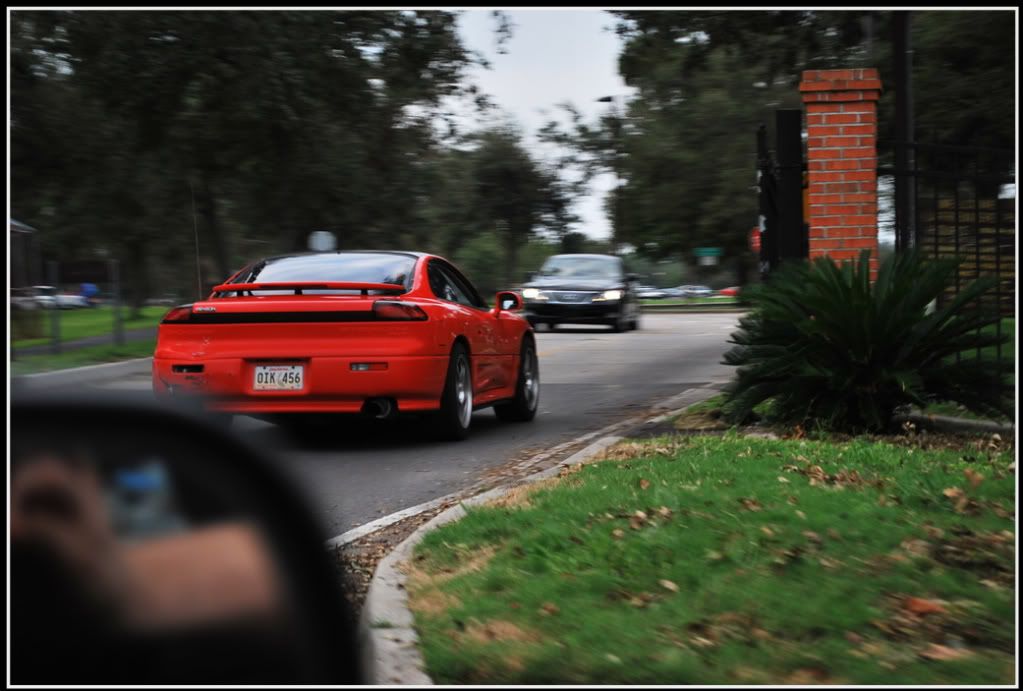 Next I needed that cool BOV sound so I got a Turboxs rfl, a boost gauge, and went wingless.
The car stayed like this for a few years then I got a front mount, some rob beck 13t's, a hotwired supra pump, 550cc RC injectors, and an safcII. Sadly the 13t's never saw the car, but they were traded to Midwest turbo for a set of 19t's!
13ts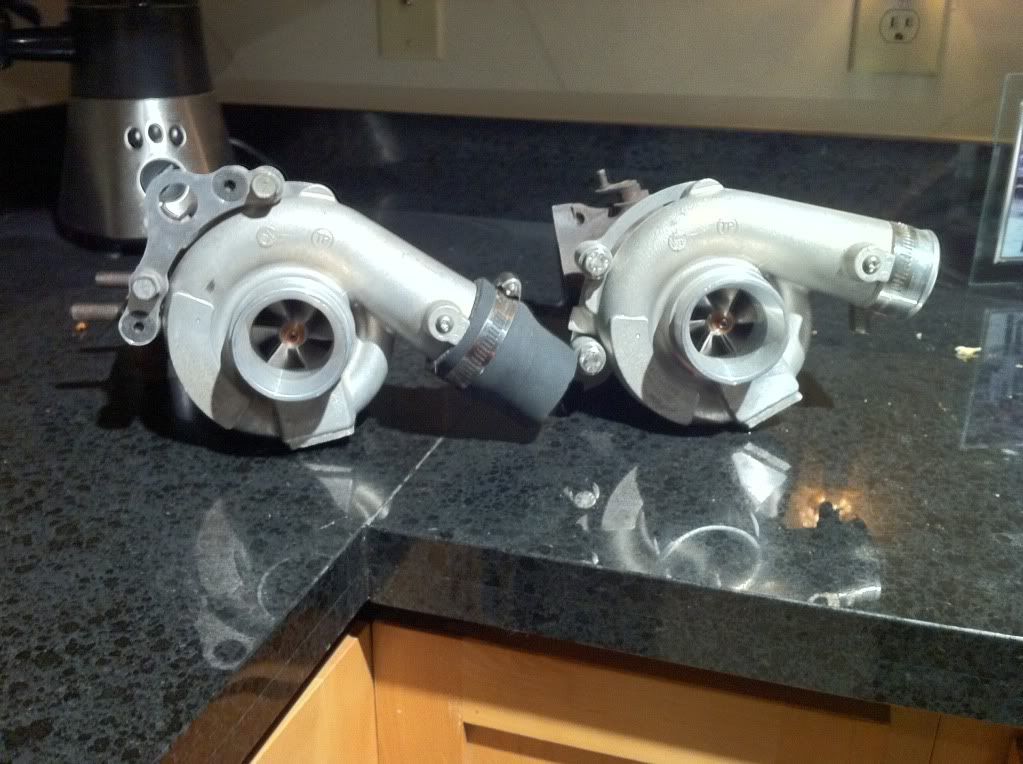 Last pictures of my car in this form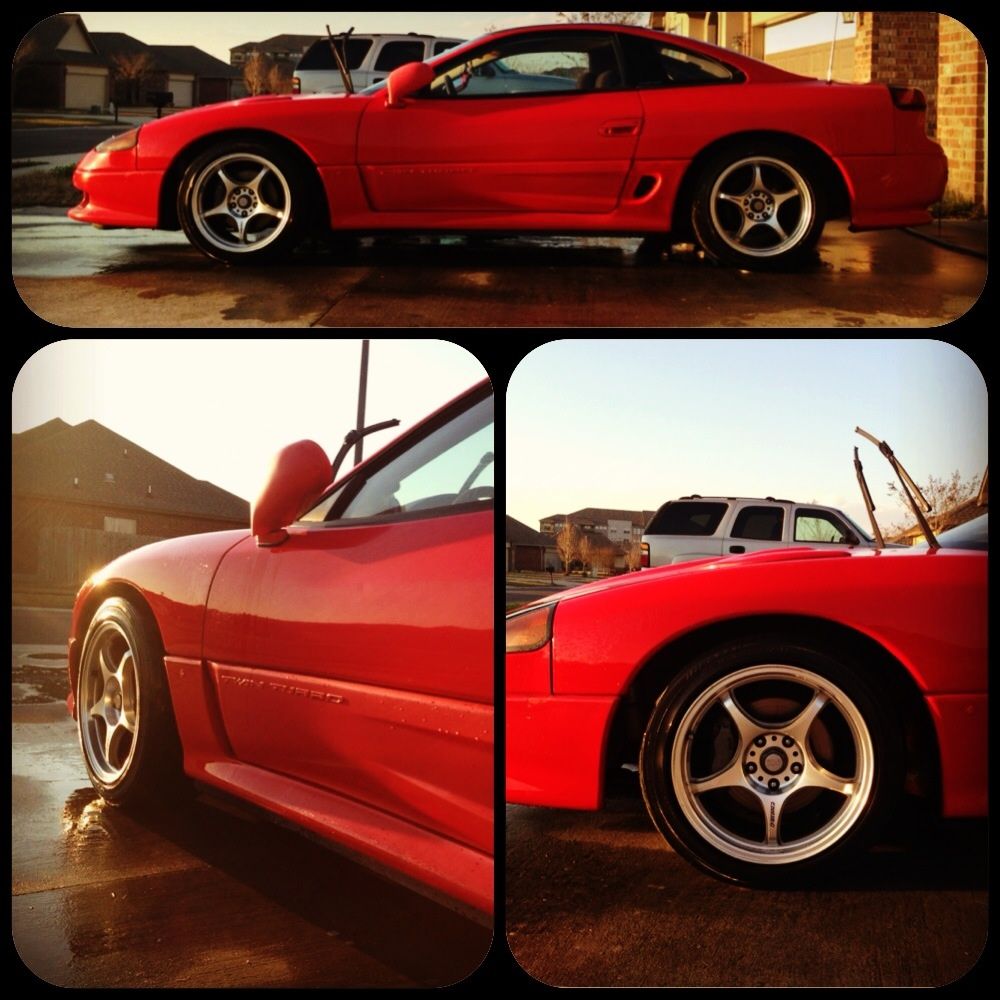 Next I found a 3000gt front end at a local pull a part so I swapped that over.