I'm putting together various databases and need your help.
DYNO
I'm putting together an excel graph using the data I can get from pics of dyno charts. If you want a turbo setup included post the forum nick and turbo setup and PSI and modlist.
The dyno chart must have rpm and hp because mph does me no good. thanks
it's tedious but I hope it will bring forth some good information. here's what I have put together thus far from searching the forum: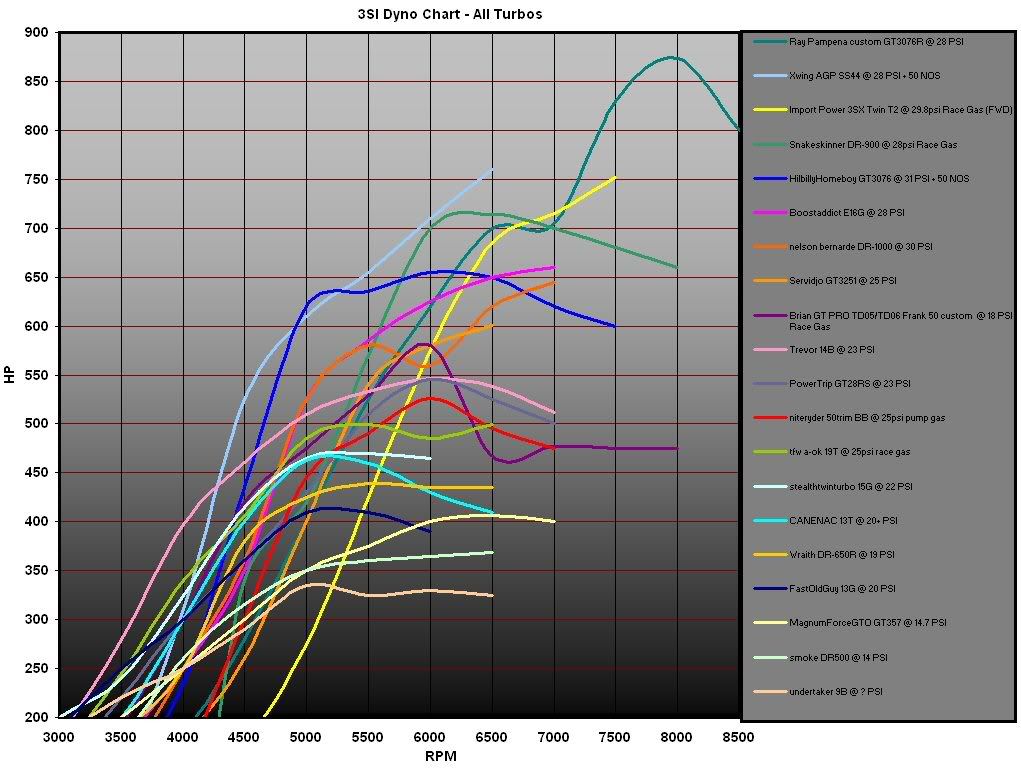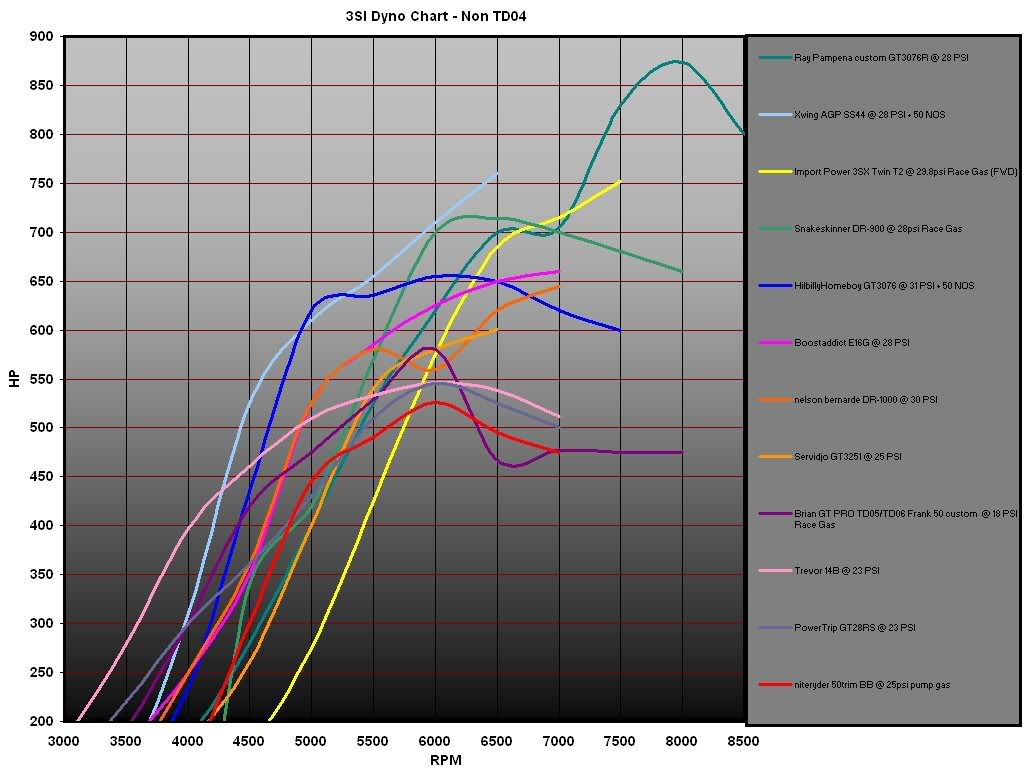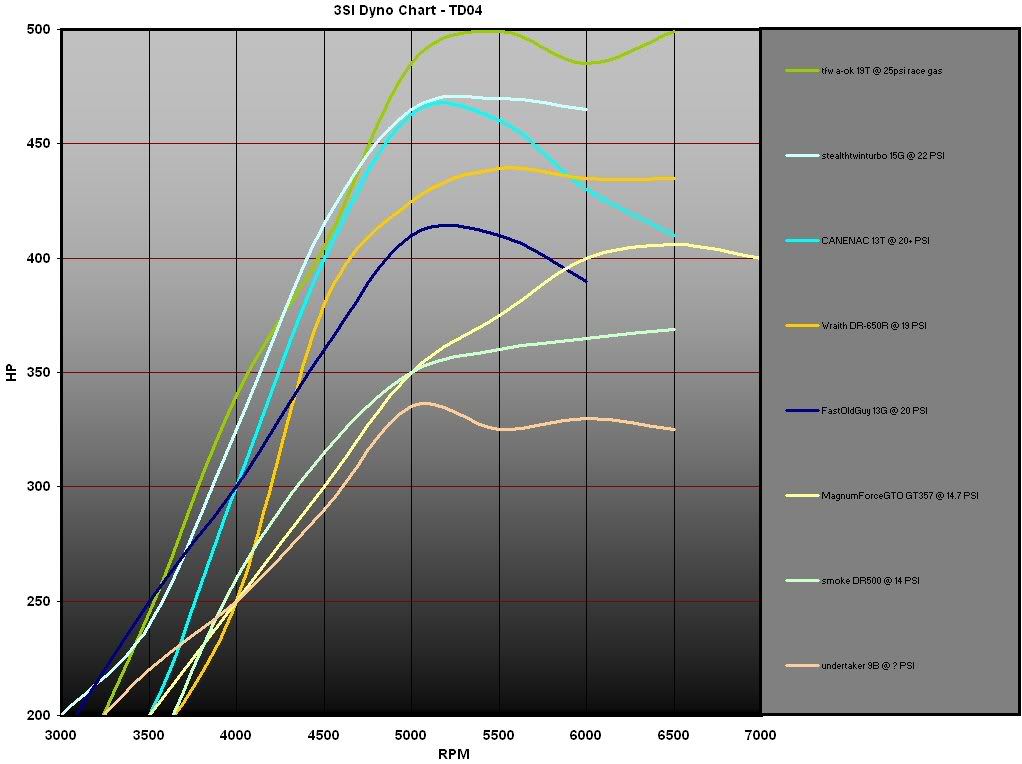 I've created a new addition to this thread.. I call it the 3SI Turbo Spool chart..
information added to this chart will only be added if there is a digital log to prove it, no eyeballing a boost gauge is allowed. Video of a pull is allowed as long as I can pause it at each 200rpm increment and read the rpm and boost at the same time like with the greddy e-01. Try to start your WOT run in 3rd gear at ~1800 RPM to get a lot of load on the engine. That should give us plenty of data. Take it to at
least
15PSI and make sure your EBC/MBC isn't set there because it'll start bleeding off boost to keep you from spiking. So if you're going to give data to 20psi set the boost well over it.. to at least 25psi to make sure the EBC/MBC doesn't get involved.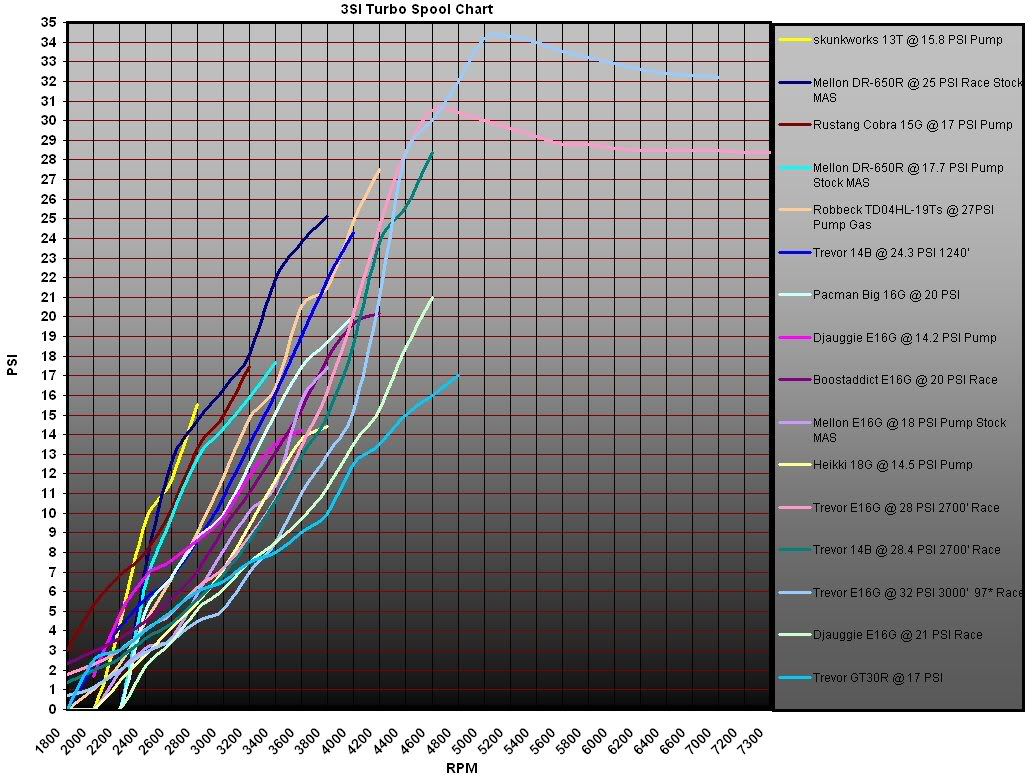 another new addition is the acceleration chart.
I just need to know:
1) Time it took to go from 3000 to 6500 in 3rd on very flat ground according to logs. post the log where you measured TPS, RPM, Time(not timing), No running starts or brake boosting allowed and you must be on very flat ground to keep the results honest. Start at exactly 3000 RPM, go WOT and let off after 6500 RPM
2) mods that add power to the car, not support mods. I don't have room to list Greddy Gauges and stuff like that If it's stock, don't list it.
3) 5 or 6 speed car
4) post the log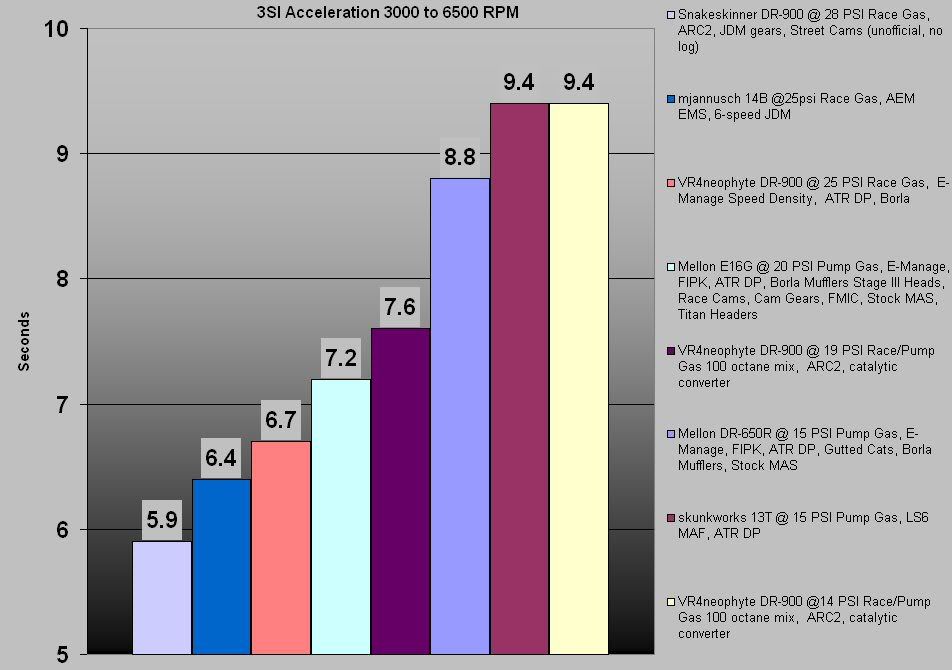 and yet another new addition . It's the HP estimate graph.
I just need to know your race weight (you and car) and you 1/4 mile trap speed to estimate your horsepower.