Installed an Aux input to the mitsu stock CD Changer/Stereo in the Stealth last night and thought I'd share. I know there are pre-made wire's/kits out there, but in case you want to do it yourself this might help. Sorry if it's a bit crude, it's my first how to
Applies to:
CD Changer/Head using the 13P connector to external changer.
Function:
Add Aux Input while retaining stock functionality.
Tools Required:
Solder gun or equivalent
Heat shrink or other insulation
Philips screwdriver to remove stereo
Wire strippers, (razorblade made the tiny wires easier)
Common Sense stuff:
As always - Disconnect battery
These wires are tiny and easy to break and short, be careful to properly solder and insulate everything!
This is my current setup. The cable I used was the 13p(Headunit side) to 20p (Changer side) cable.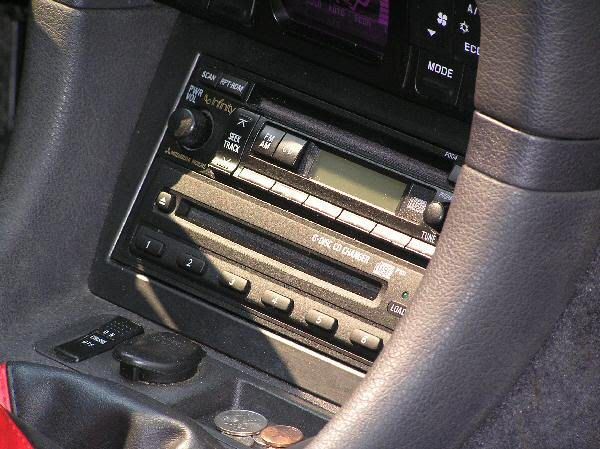 (found this pic on 3si, but thats my exact setup)
The diagram below illustrates the 13P connector used on various mitsu units. Identify if your unit has such a connector.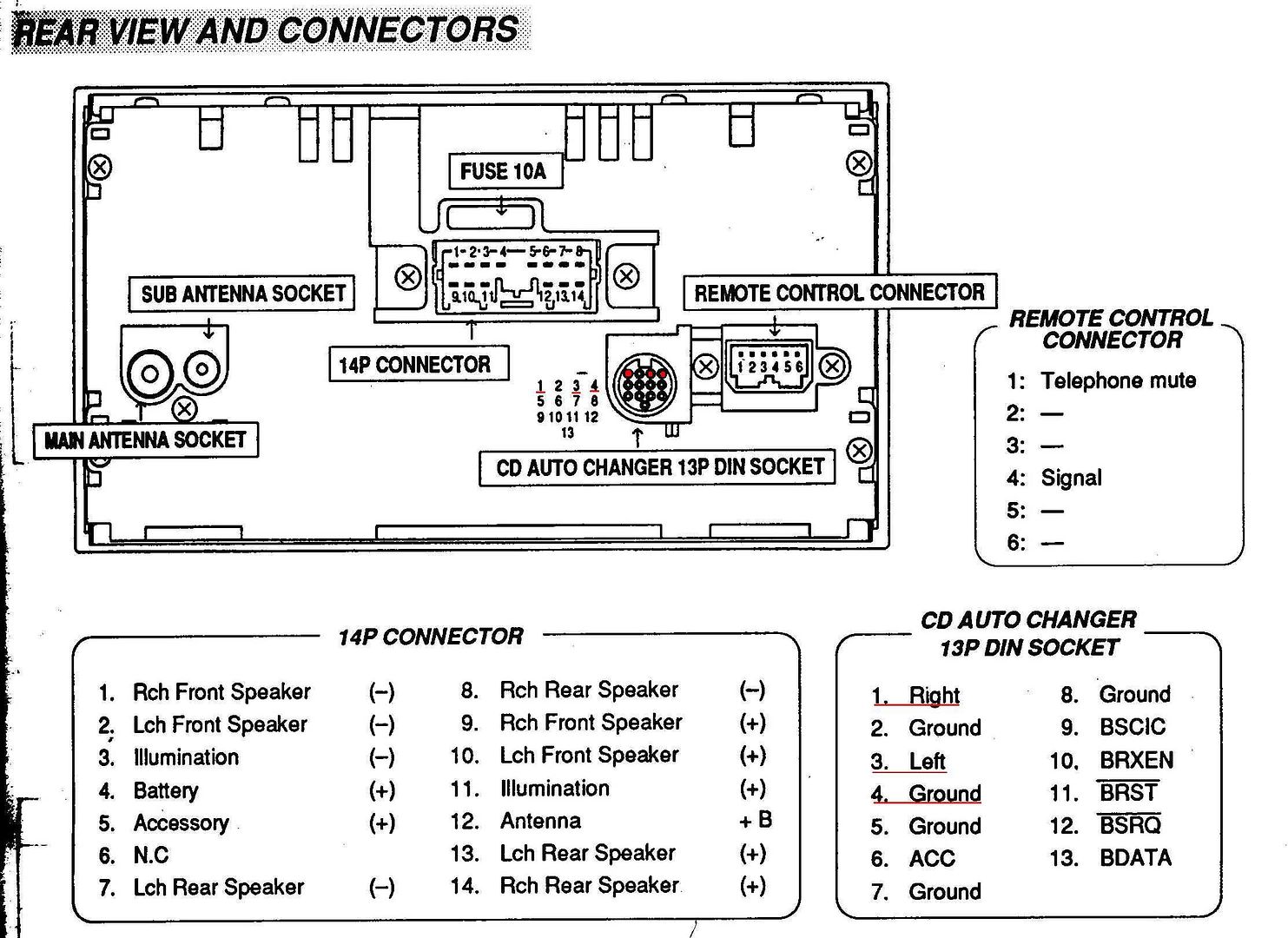 To splice into the input of the CD changer you must pull back the insulation on the 13P cable between the headunit and changer and connect a standard 3.5mm cable to the audio channel wires.
The wires are encased in (2) grey cables separate from the others within the main sheath. Within each grey cable is a ground mesh surrounding a red or white wire.You can simply use snap in splicers after you pull back the mesh, or just strip/cut and solder or whatever you find easier. Cutting the wires as pictured is not required. Reconnect the ground meshes and insulate. Effectively you want to have the stock wires connected as normal and in addition have the red, white, and ground from the 3.5mm aux wire connected to the corresponding wires within the stock 13P cable.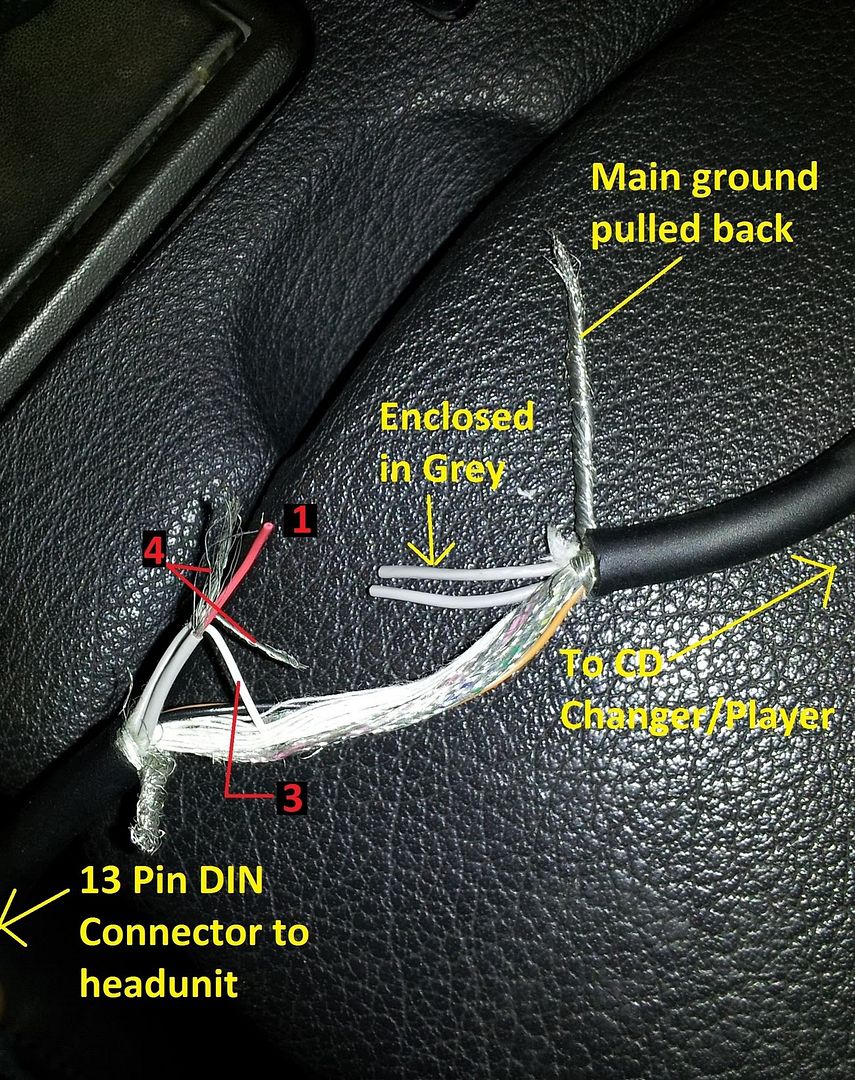 In the end we have tapped into the audio signal leading from the CD changer to the main unit. To enable audio playback burn a blank CD and play it, then just connect to you're device and play. Playing the blank CD is required to activate the audio feed from the changer and provides silence from the player as opposed to double signals. The stock player/changer will still function normally once your portable device is unhooked.
If I missed anything or you have any questions I'll try to fill in the gaps, like I said this is my first how to and very crude.