Discussion Starter
•
#1
•
The first autocross of the season was today for my local club, Bremerton Sports Car Club. I showed up at about 7:45, was registered and tech'd by 8:15, walked the track twice, and was working the course around 9:15. I was radio man on station 4, about 6 features from the final turnaround so I had a view of all the 1st session doing that part at least.
The weather was pretty cold in the morning, definitely in the high 30's and a 5-10 mph wind, pretty cold but the sun was shining through a thin cloud haze and occasionally poked out. By the time the first session was finished the temp had risen to the high 40's and the sun was a bit more pronounced.
Clear but cold.
Cold tires suck! However I have a secret weapon now, some high quality super insulated tire blankets. Our club runs a large group, easily 45 cars and many of those are dual drivers so the time between runs is great. For years the spring and fall race days I would struggle with cold tires until the 4th or 5th run, 20-25 minutes between each run was just too long and any heat I had from a previous run would be gone. Heat is good, tire blankets help, awesome tire blankets kick ass.
My car is in backround ( I beat this vette by like 10 seconds)
Lining up, weather was nice. When you can see those mountains you know its going to be a nice day.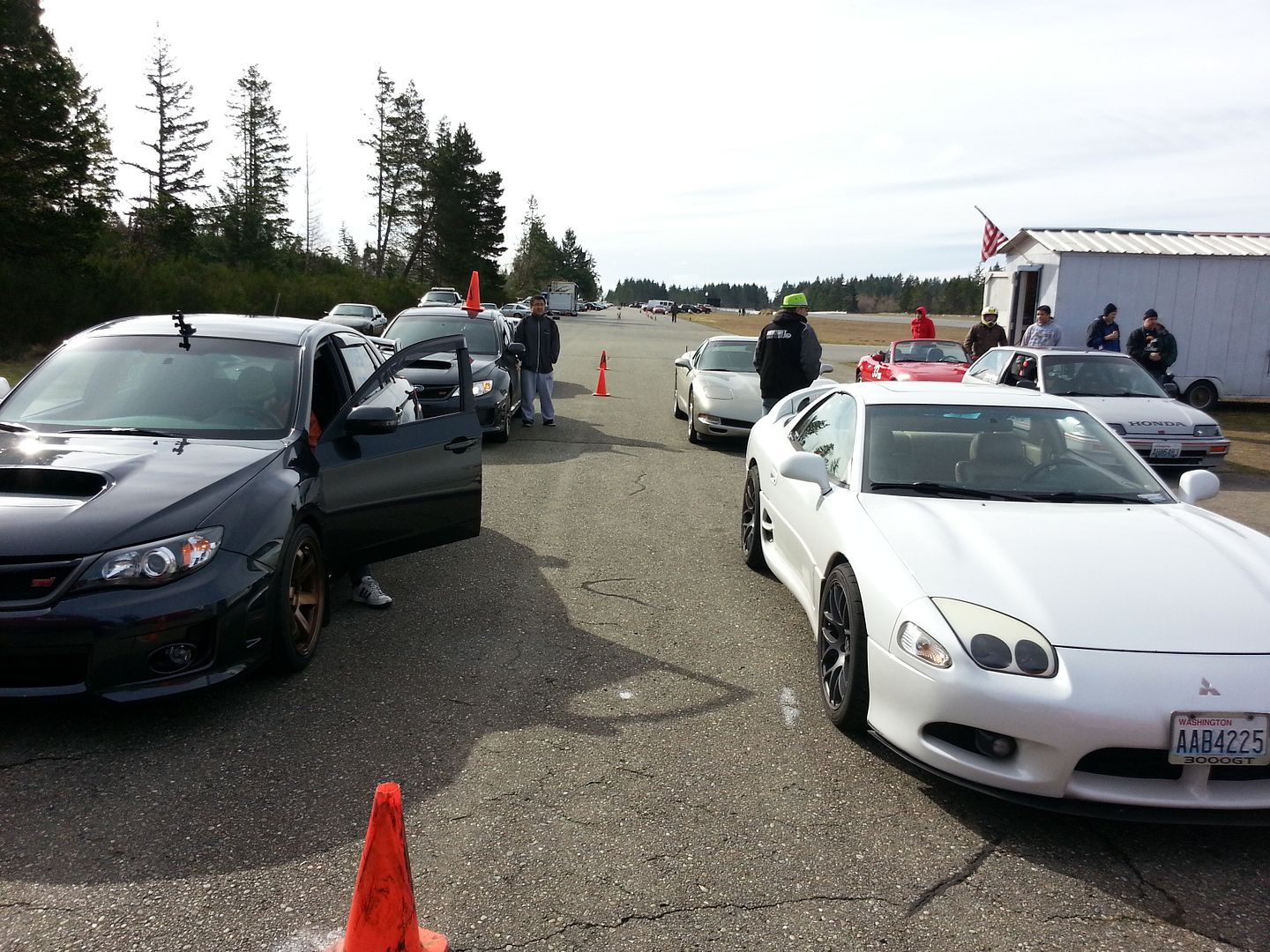 Here is the link to the album, I took about 25 pictures.
BSCC 1 2013 Photos by Ultor2 | Photobucket
Onto vids