Discussion Starter
•
#1
•
For those who are not following my thread, I thought it woud be worth starting a new thread, I've been ask multiple time what my car was putting down, so I went to see Ray to get a dyno sheet from him.
Unfortunatly, even if my boost controller was working fine on the street (I was able to hold 30psi to the red line) it was not on his dyno. We were able to set the starting boost, but it was always falling down to 25psi at the end. So Ray just did a few pulls on his dyno and we have to leave cause we couldn't do anything with a non working MBC. I will get rid of this MBC and get a EBC.
Anyway, the results are still good even when the boost is falling to 25psi. AFAIK those numbers are the TD04 reccord on pump gas and I think they are the TD04 reccord too on a stock block.
Anyway, here is the results we got, all on pump gas + water/meth, at 12.0:1 - 12.5:1 A/F :
600AWHP @ 651AWTQ
609AWHP @ 633AWTQ (a small missfire killed some TQ here)
On another pull we saw 657AWTQ, but Ray stoped the pull cause he saw 33psi. Nevertheless, we never saw knock, not even one count. It was 67F.
Other interesting fact : the car made 500AWTQ at 3400rpm and 600AWTQ at 4000 RPM!
In the cold temperature we have now in Montreal, I do wheel hop at around 100MPH on Direzza Z1 tires, even in fourth gear.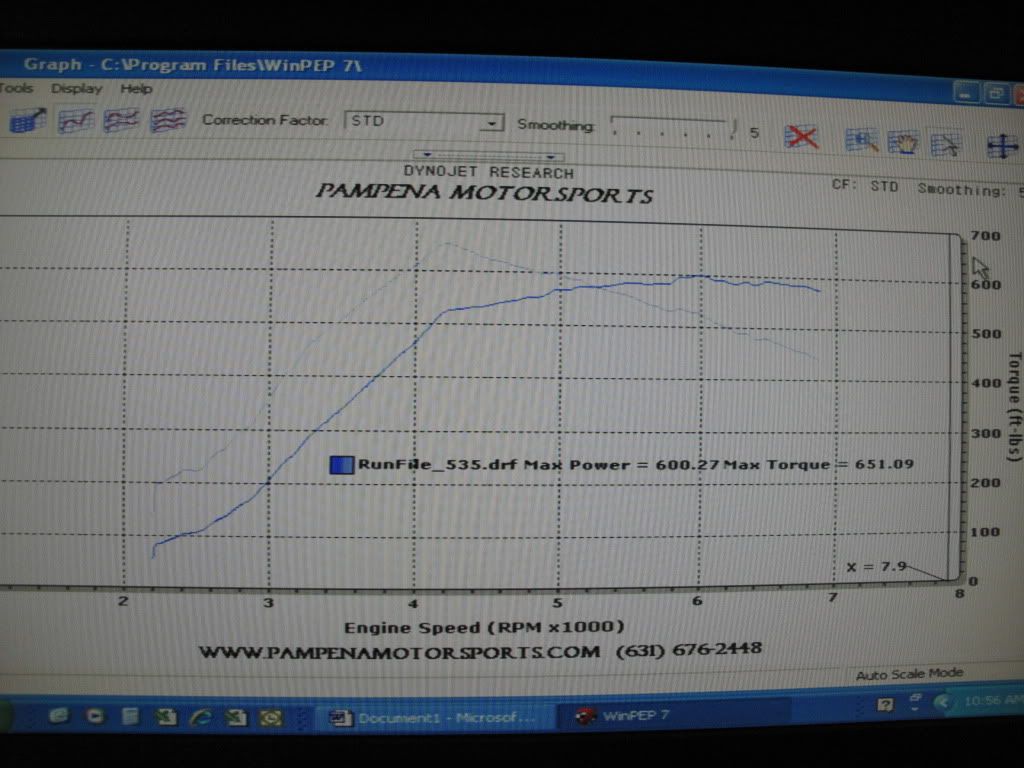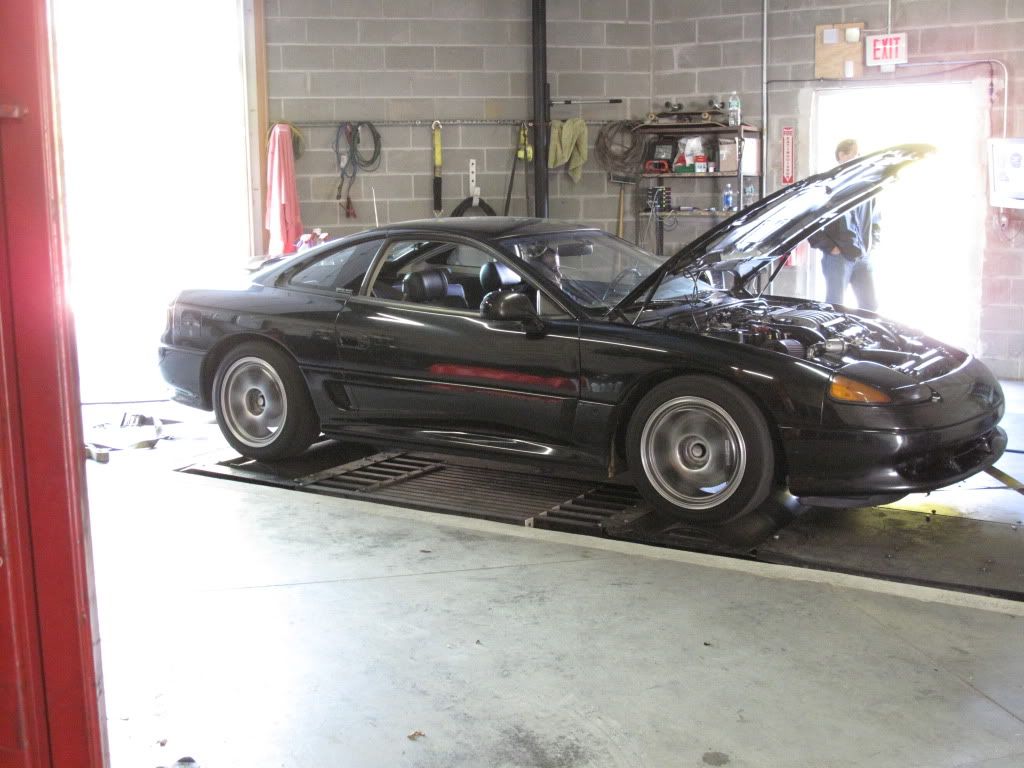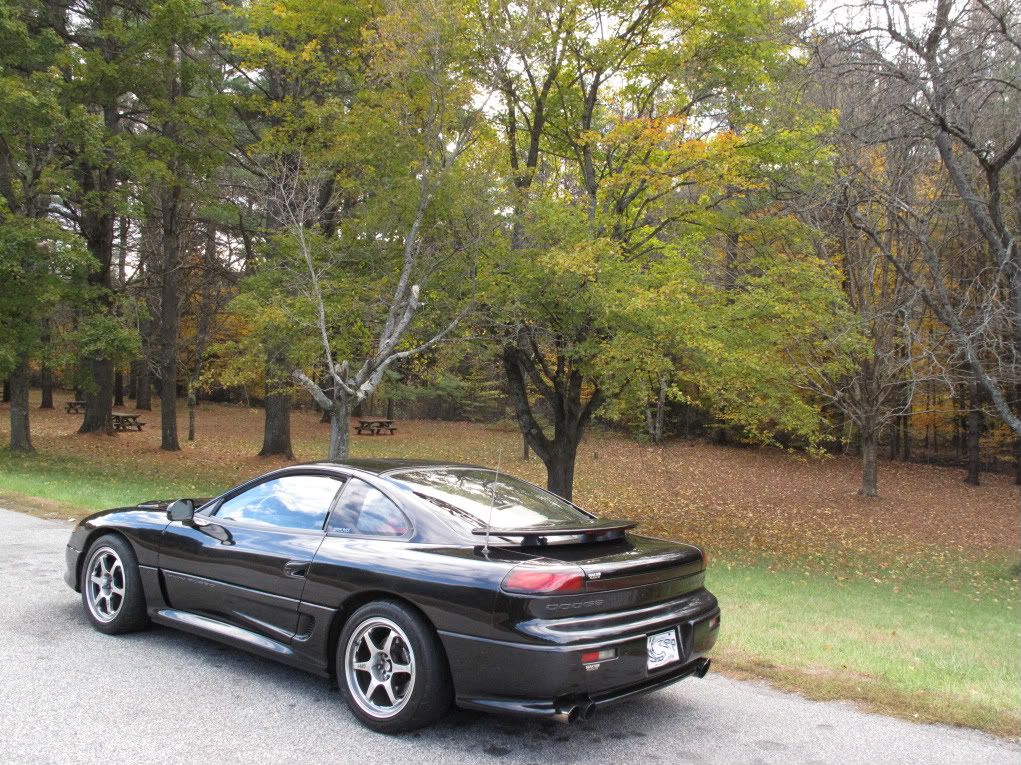 Eric