First and foremost, please go to this thread and read at least the first post so you understand this thread that much more.
let's make a collection of Dyno charts from various turbo setups - 3000GT/Stealth International Message Center
As many know, that thread is a great resource for members of this forum, but it hasn't been updated in some time. I've asked for permission, and been given by chris (aka mellon), to take over his project, update it and keep it going. I'm very happy for this to happen. I've used his thread numerous times, and I hope others continue to benefit from this project. I will not be changing how the info is presented, or anything like that. My goal is to simply continue from where the last thread was updated, and to keep this project going, using mellon's original criteria.
I've spent many hours looking through the previous thread for all the info that was posted but not updated. I believe I have caught it all and updated it accordingly. All categories have new info in them, except for the 3000 to 6500 rpm acceleration comparison.
Finally, this project relies on you. Please contribute information to this project. It only helps to better the 3S community. The rules/criteria for each category are clearly presented in the first post of the previous thread. Please read them so your data can become a useful part of this project. But please be aware, not all dyno charts are posted to the project. The idea is to show the best that each setup (ie turbo) is capable of producing. Also, I do not have time to take every dyno chart that was ever was or ever will be posted on 3si, and compile it into the project here. Please post your dyno chart to this thread if you would like it included. This goes for the other categories as well. Please post it to this thread for it to be included. It may take me a few days to get it into the project and update everything, but it will be included. If it is not posted to this thread, there is no guarantee of that. So without further ado, the data:
DYNO CHARTS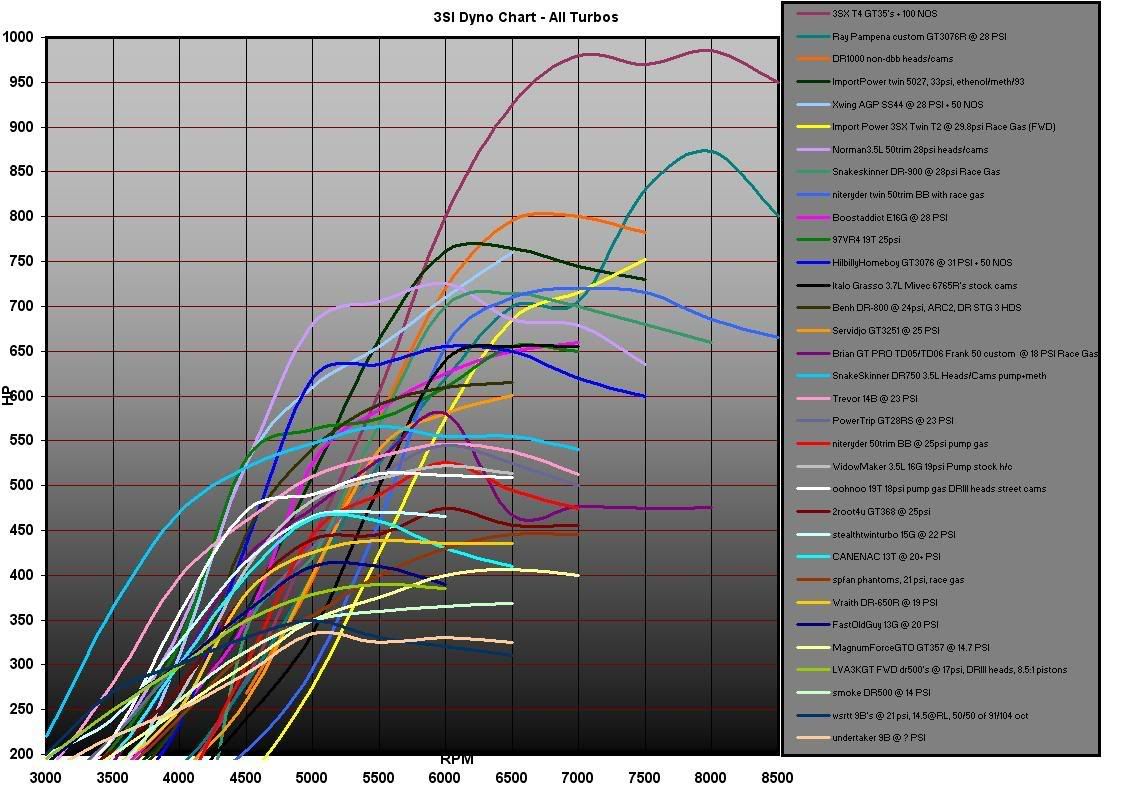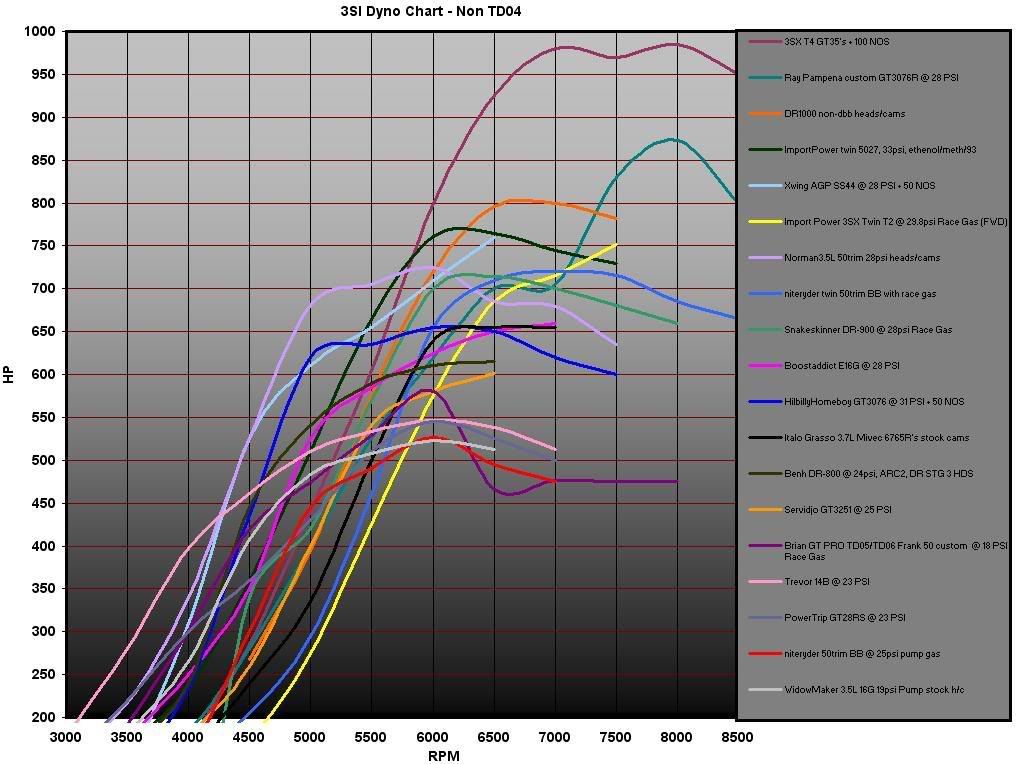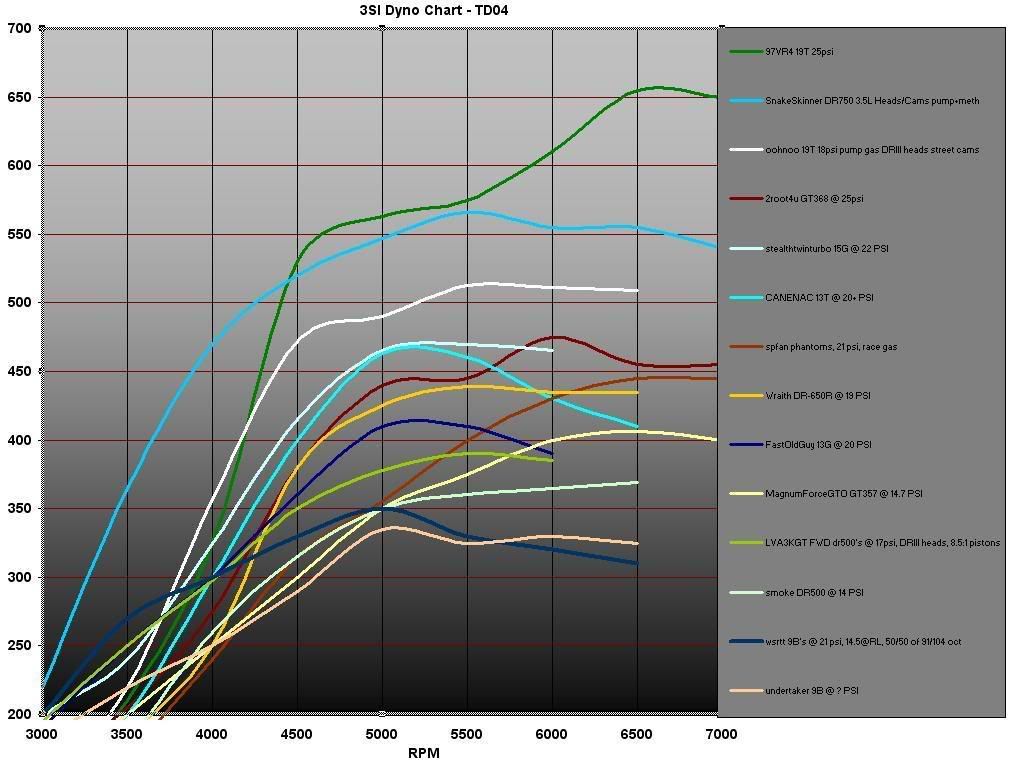 SPOOL CHART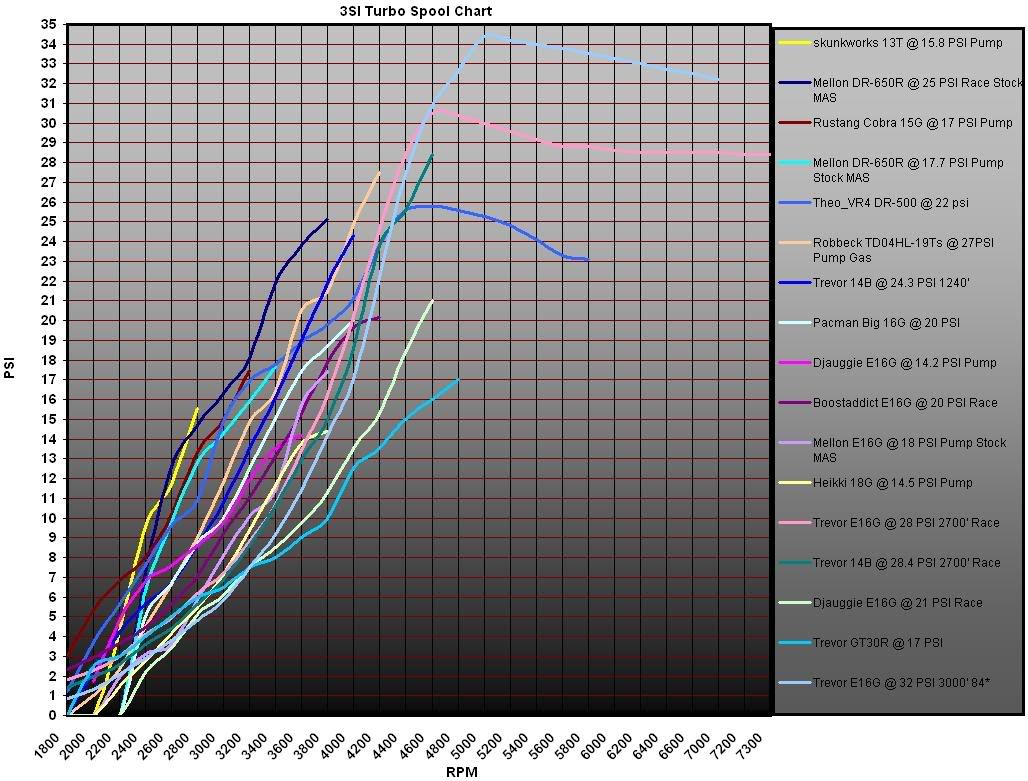 ACCELERATION CHART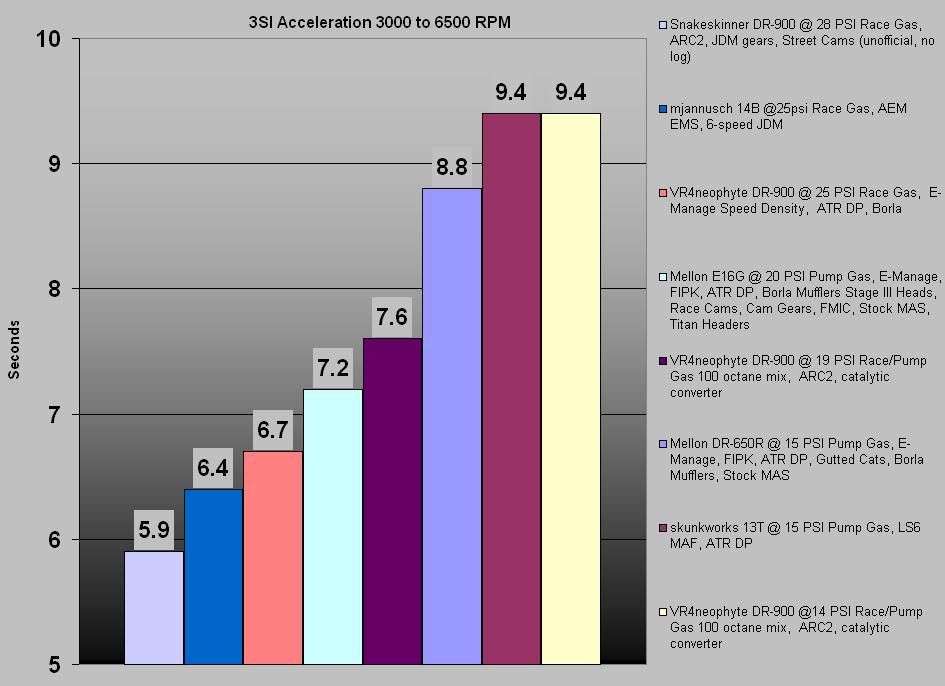 ESTIMATED AWHP CHART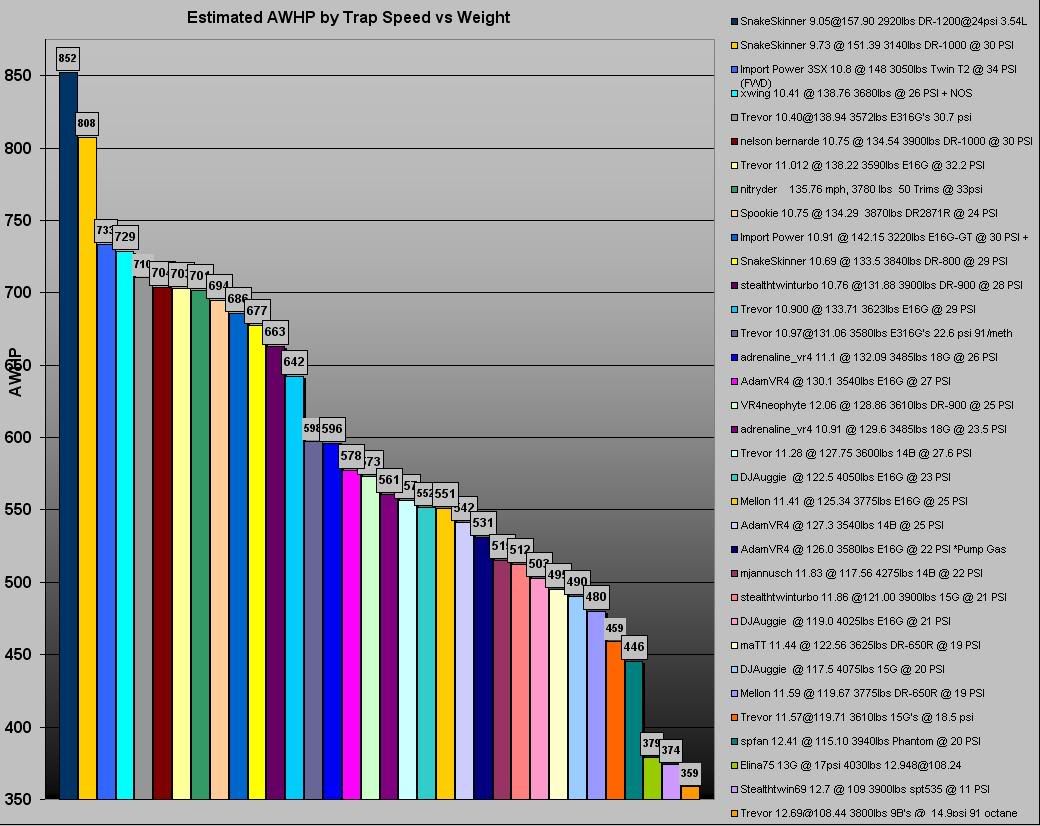 if the images aren't of the latest update, then press shift + your browser's refresh button to force the browser to get the new images instead of using the cached images from your earlier visit.