We had the first practice of the season today, what a blast! Took the VR-4. no changes since last year except the SCE brakes.
I worked first and drove 2nd, so I got to see about half of the course to see where people were having problems and how to navigate better. It was WET to begin with, cars were sliding everywhere, it was also very cold, probably high 30's. From 9:30 to 10:45 the first run group ran, then it was my turn. By the time our group hit the track it was beginning to dry up but my first run I was all over the place. I spun out pretty much the first turn of the course, lol. I got better and better throughout my runs but my final run was a 49.9xx, only a handful of people got into the 40's. One of the fastest drivers in the state was in a Pontiac Solstice and he ran a 47.xxx, he was fastest time of the entire morning session. I put on my exhaust cutout, it sounded awesome! It pulls for about 1000 more rpm, too. I never got past 5500 in 2nd gear.
I am running 255/40/17 Dunlop Star Spec Direzzas. The rear tires have like zero tread on the outer blocks, probably the reason I was so tail happy today. Tax return is soon, new tires INC....
Will post in car vids of all my runs when they get loaded into youtube, but for now here are the pics my dad took. He was using my moms point and shoot olympus, I dont know wtf is up with the yellow tint, lol.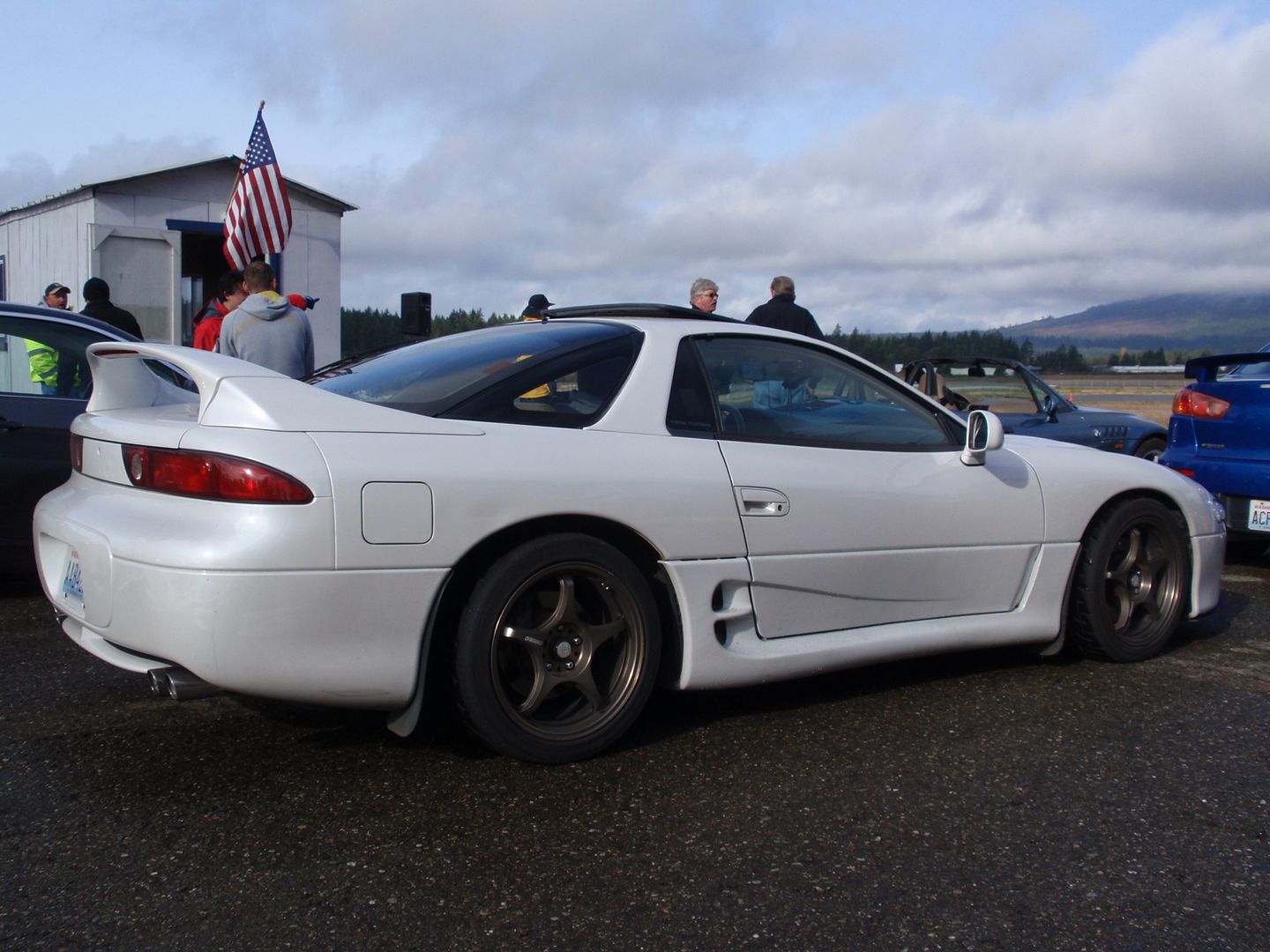 This one is my new favorite pic of my car!
Super pimp doin his thing! haha