Discussion Starter
•
#1
•
Hey guys! It has been a while since I posted a build/tuning thread... although that is somewhat intentional lol. I figured this one definitely deserved a share, and I also said that I would post some data for interpretation and discussion. Unlike before, I will keep this one a little more straight to the point.
Officially dubbed "Baba Yaga"
After pushing his DR750's
hard
since 2014-ish, one of his TiAL turbines finally sh*t the bed. Dmitri could not justify the cost of rebuilding them, so he originally sought larger-housed twins i.e. TD05, Garrett, T3/T4, etc. As like most things in the community, you are either too late to a deal or the available options are slim or not preferable. Enter single turbo...
Much of his build is unchanged except for a few of the obvious components:
-PTE 7675 Gen 2
-4" Treadstone intercooler
-Custom intake manifold (from Brian) with S90 TB and NP IAC remote
-modified 350Z exhaust manifolds and self-fabricated transitions, merger, exhaust, dumps, etc (all cerakote-coated and titanium wrapped)
-twin TiAL 38mm MV-S EWG's with 15# springs
-Additional 1000cc water/methanol injection nozzle (total 2000cc via AEM V1 WMI kit/controller)
-Fuel Injector Clinic 16500cc high-impedance
-Walbro "Hellcat" 525lph fuel pump
-twin SPAL fans
Same engine and drivetrain that survived sub-700 and 132mph traps sans the last two TC "party poppers" haha. Same tuning setup as well - for now.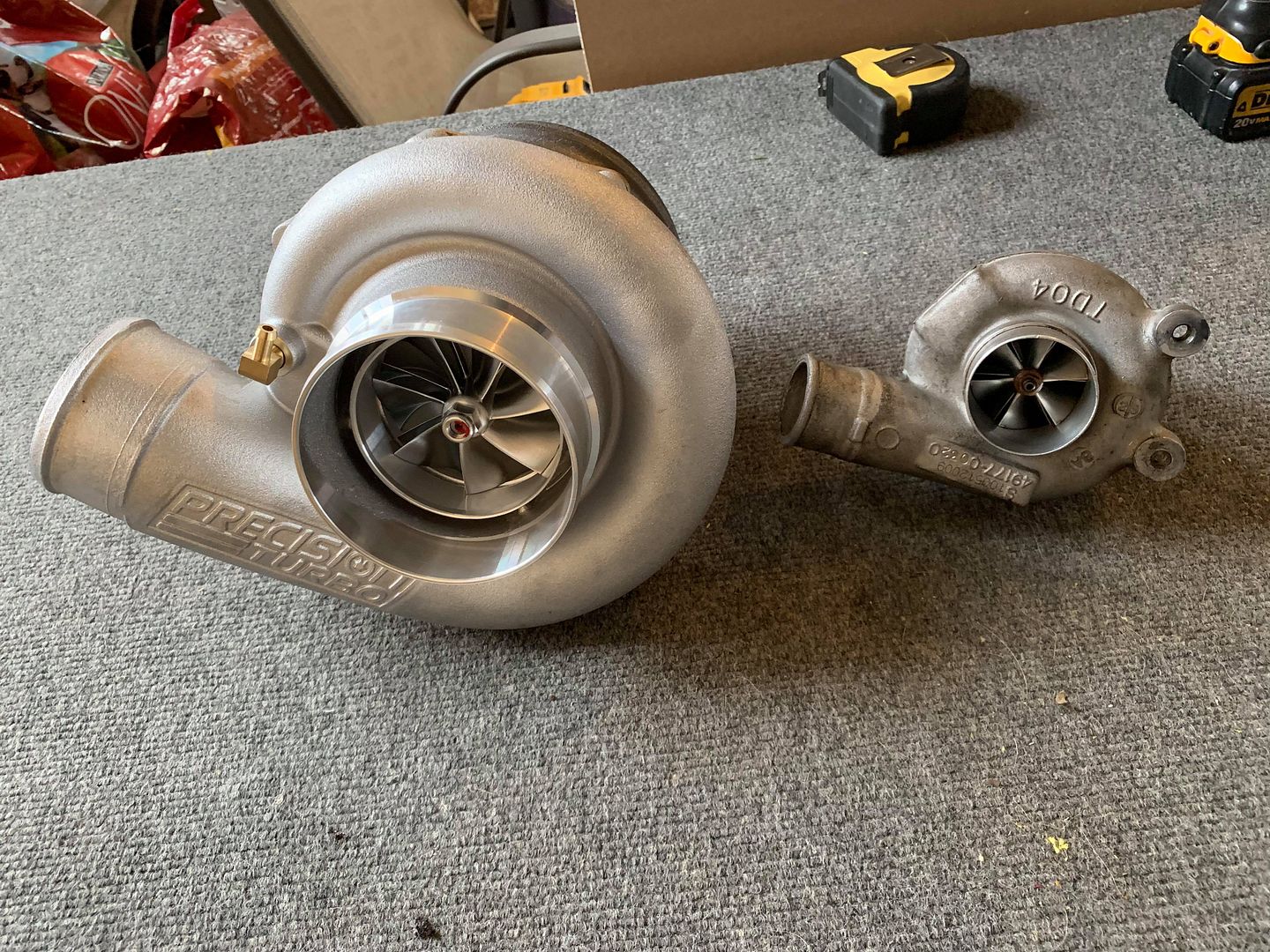 Turbo comparison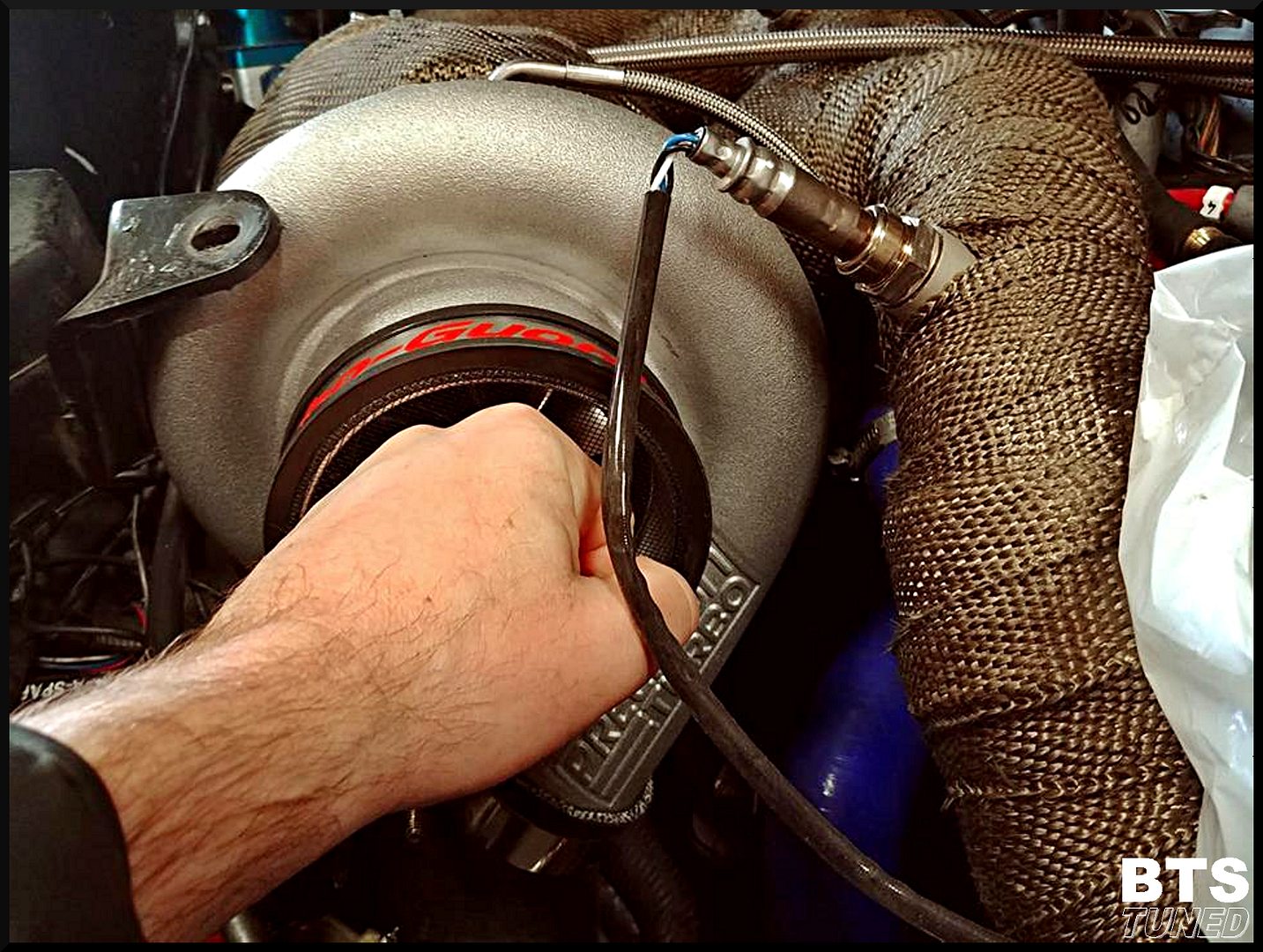 Fist that sh*t!
TiAL turbine kaboom!
More recent underhood view after a few changes (will continue to change slightly for function over form)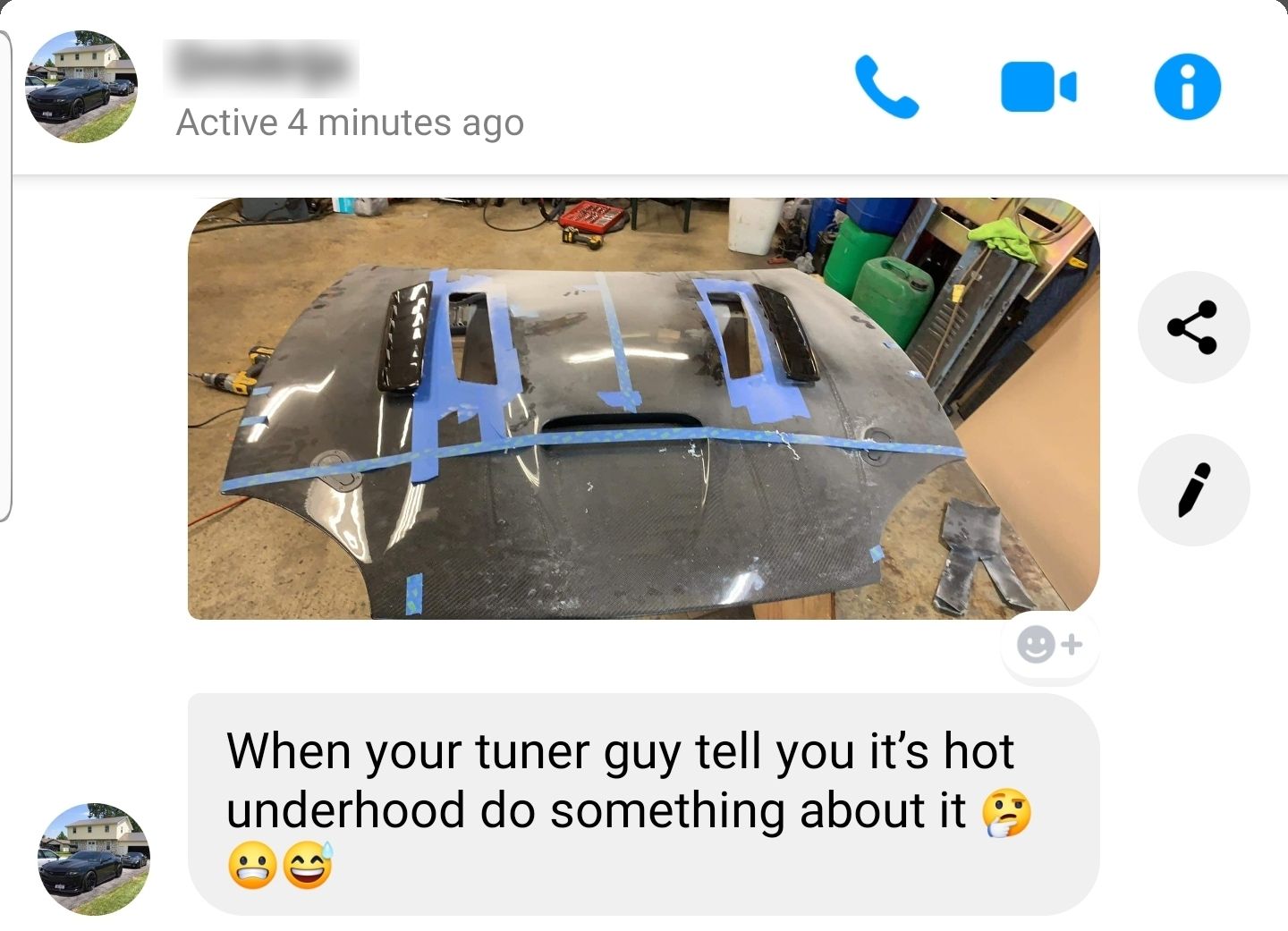 Hilarious. Yes, the side duct was FG'd closed; rear is still there.
To be continued...