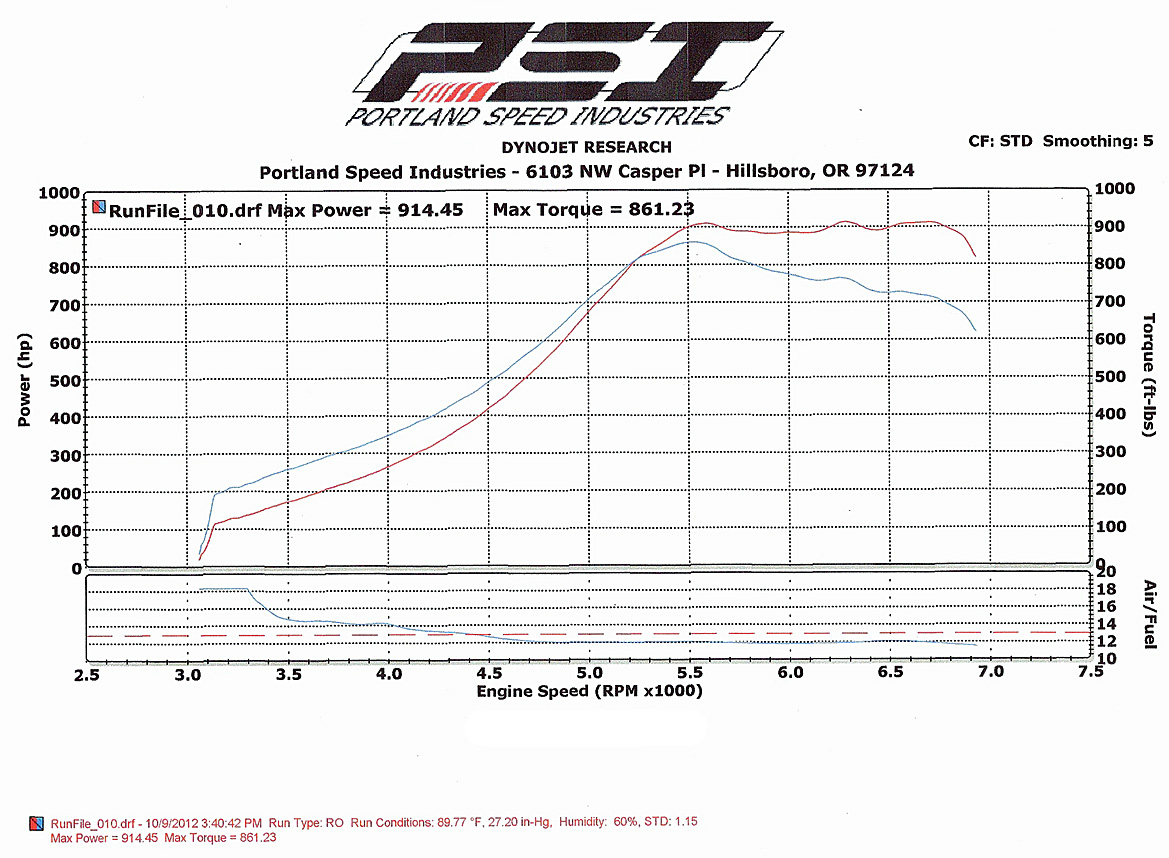 Slayer's dyno sheet. GTX4202 3.5L 6g74 crank
To me, that looks like Matt Monetts 900+hp dyno sheets spool wise. Matt had a bit more turbo (and bigger dyno numbers eventually).
On the same dyno an Evo made a little more HP on a lil ol' PT6765 by simply reving it out to 8500 and probably running ~40psi boost meaning its a billet compressor wheel. Spools at about the same RPM as the 3.0L w/ GTX4202 while only having 2.0L. With 12 valves I spooled a journal bearing non billet version of that turbo 1500 rpms sooner. The evo hits full boost and then HP just keeps rising to redline. Goes from 700 to 900+ Not exactly a bad thing if you understand traction problems.
I think the big secret to making power and not lagging would be learning to actually make big power on small turbos instead of sticking with so many stockish/OEM parts and bigger turbos.
__________________
Brent - Great Depression Racing
1992 Duster
[email protected]
22psi
BONE Stock 6g72 SOHC 12 valve
-
-516whp 519ft/lb 20psi (Old 3.13L SOHC built shortblock)
- Precision 6765
Now, Stock 10:1 Diamante 12 valve. Stock heads/cams. Megasquirt 2/E
1994 Spirit -
[email protected]
- 10psi - Holset He341, Stock SOHC 6g72, AEM FIC - 280whp 304ft/lb
1983 Starlet KP61 -12 point, 4 link, Ford 8.8, 28x10.5, a904 & 2.5L DOHC 16v, Hx35, A-1000
http://www.youtube.com/watch?v=AXF2c...saCIg4HZ3MmpVw