here are a bunch of interesting pics showing of the all three t-cases our platform got, both 5 & 6-speed Getreg t-cases, and the mitsu n/a AWD t-case. the n/a t-case has a strange unused/untapped power output, which gives the n/a AWD t-case a massive appearance despite its smaller input & output shaft diameter. the main housing is also made of iron.
why mitsu gave our 1st gen TT's an aluminum t-case housing, and this 91-92 n/a t-case an iron housing,makes zero sense to me. another thing to note is that the non-turbo t-case is the same one used in AWD DSM's (manual or ATX).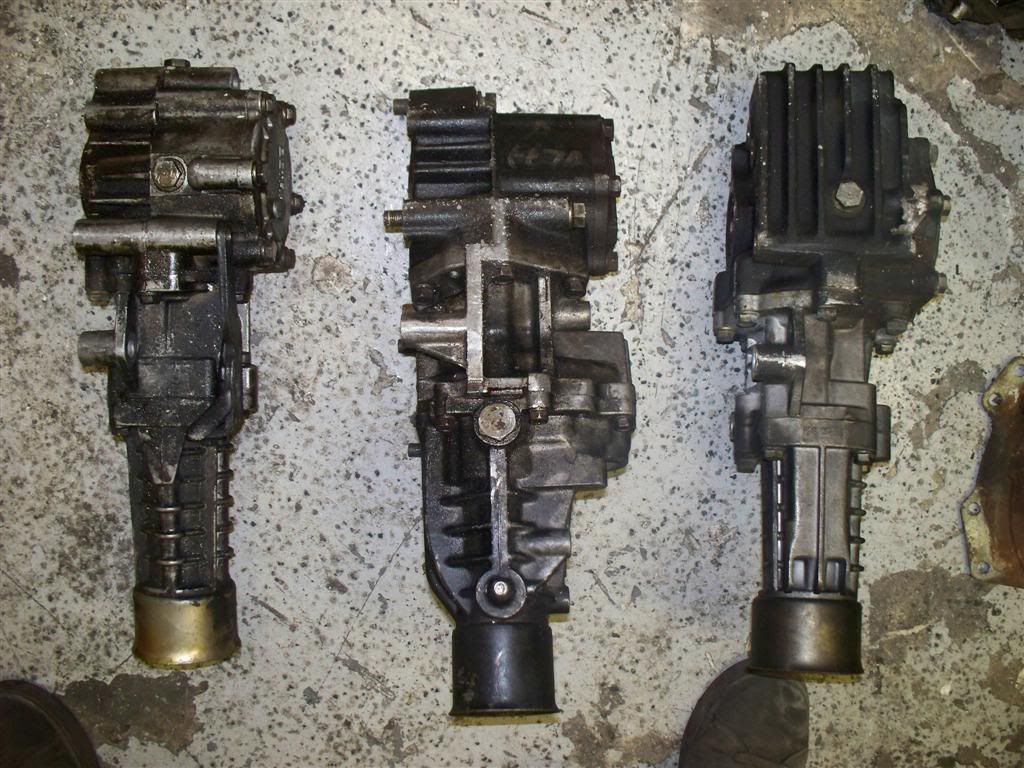 strange unused accessory power output: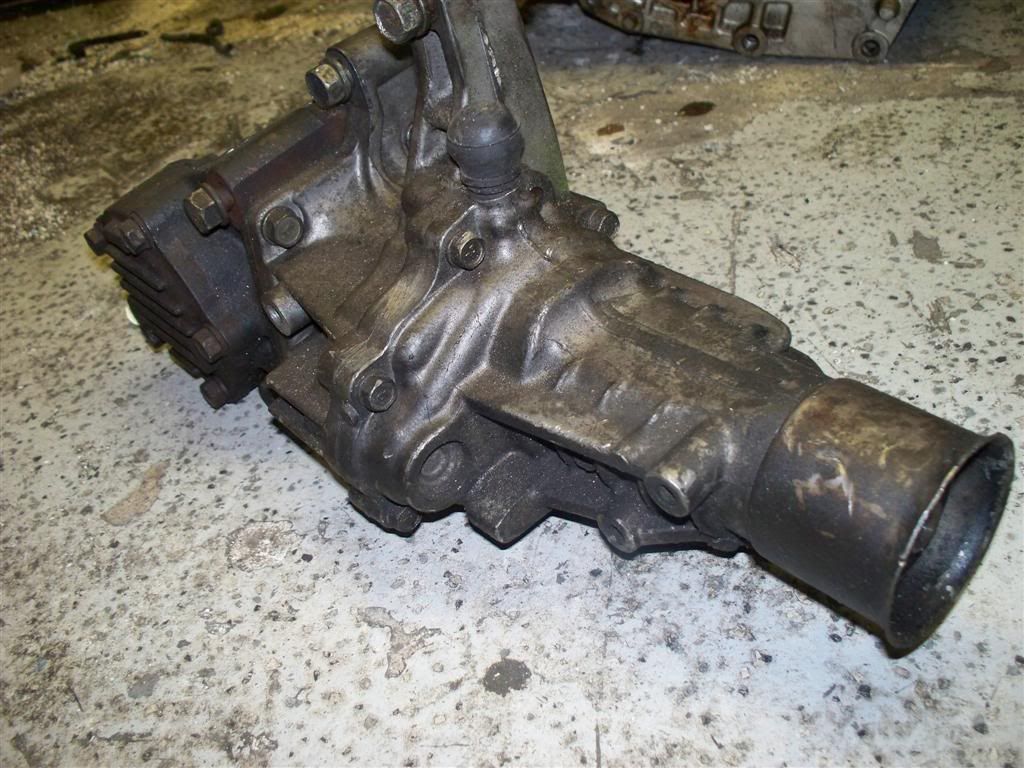 the only mod i had to do was to the plate that goes between the engine and trans. i simply trimmed it to accommodate the t-case. if the AWD ATX did not already come with the lower bell-housing cover, i would have had to trim that as well, you can see a pic of the FWD and AWD covers below. also, the FWD bracket that secures the bottom of the bell-housing to the engine block cannot be used. on the AWD ATX, this bracket would connect between the t-case, and engine block for support.
we did not get this bracket with the trans, and i doubt it would even be compatible with the rear TT precat housing in the way (remember this trans was supposed to used with a non-turbo engine). at stock/BPU power levels everything should hold up just fine. but when a turbo upgrade comes, i recommended having a custom support bracket fabbed up.
trimmed:
lower covers: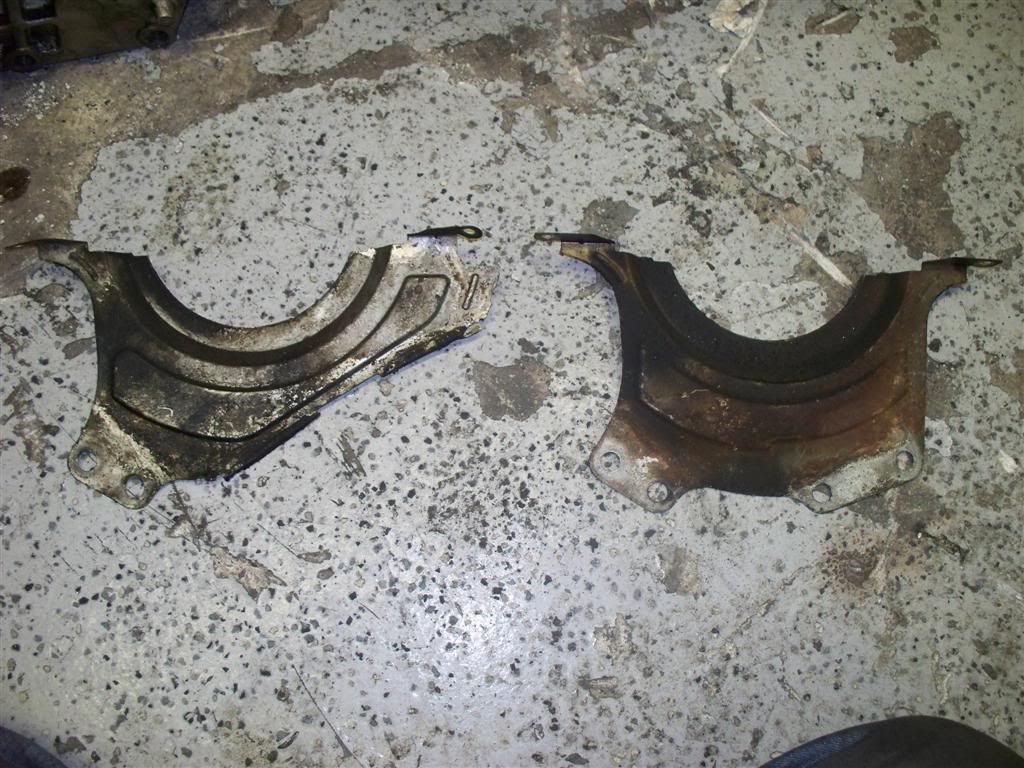 trans is in: