So I've read the other threads and no where does it mention that getting the splines on the rack to mate with the bottom of the steering column is this much bull shit. I even started using a jack to hold up the rack and tried to wiggle the splines in but nothing. So I turned the splines and saw this: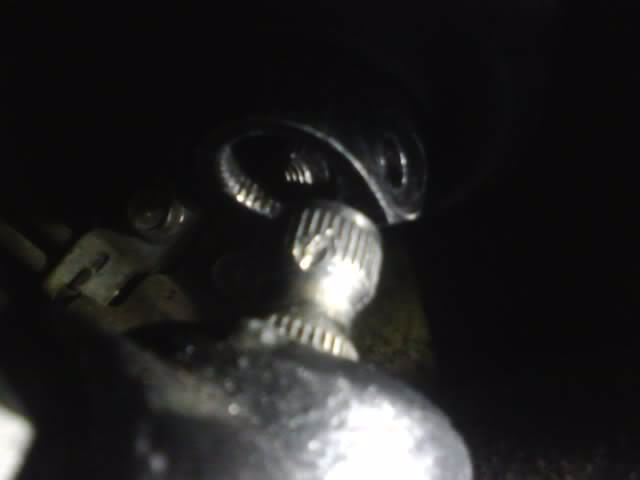 Now to me that seems like a freakin crator compared to the way the splines are. So my question is does that matter or should it still be able to go in and I just put the bolt in on the steering column.
Second question, is there a trick for putting the u-bolts back on around the rack. I can't get them started for shit or they are to far away from the wholes.
Thanks for the help again guys sorry for the threads I just can't seem to find the right answers.