While it may be a bad install, heres what I found when I went to do a simple windshield replacement-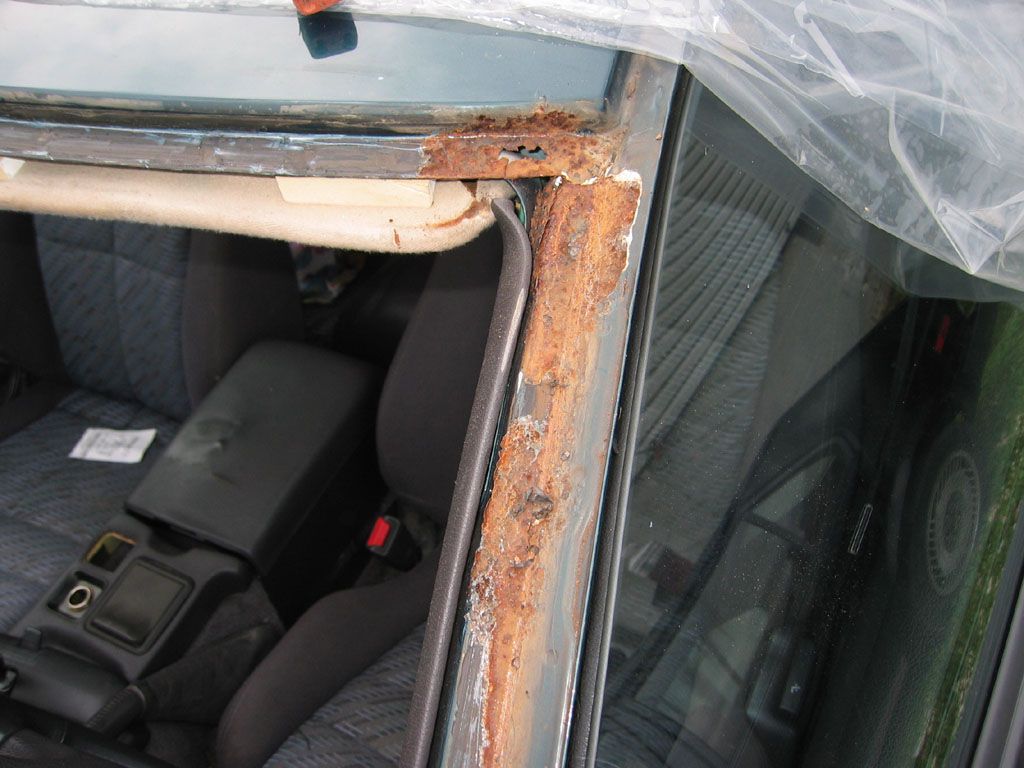 The rust was everywhere. I'll guess that it happened because of a bad install. The places that rusted should have been covered with windshirld urethane.
I stripped out all the rust and made repairs with all metal. It basically a bondo with aluminum powder.
No leaks since.
-SP