I'm putting my car back together, and forgot which hose goes to where on the throttle body.
There is a short hose, and a longer hose as seen in the picture. Both are long enough to connect to either nipple, but I don't remember what the proper setup is.
The short hose has insulation around it, but I took it off to clean it. So it's not present in my pic.
Checked all through the manual and couldn't find any specifics either.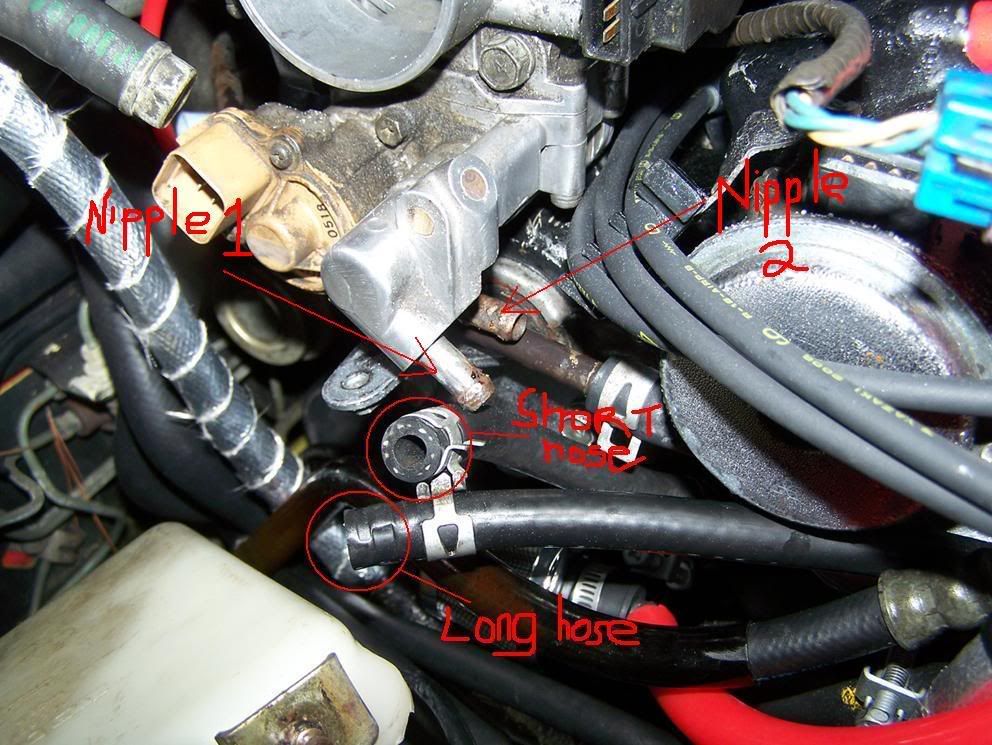 Here is what the short hose looks like normally...here is a pic with the insulator around it.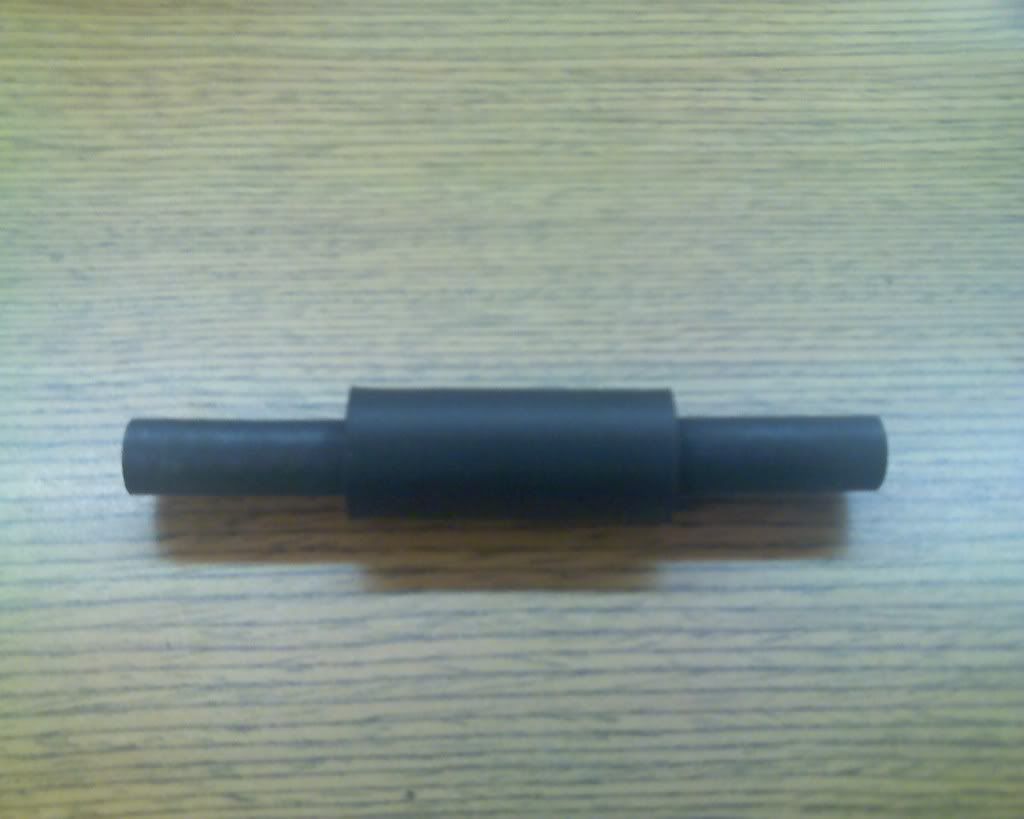 __________________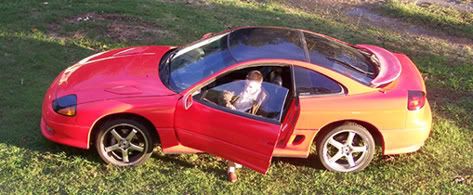 -15G's, MBC @ 7psi
-ARP Head Studs, Ported Heads
-.80 over Ross 8.5:1 Pistons & Crower Connecting Rods
-RPS Street Max Clutch & Pressure Plate
-ESP Downpipe, Gutted Cats, EGR Blockoffs
-3SX Polyurethane Motor Mounts
-Hotwired Supra fuel pump, Resistor Bypass
-Fuel Labs AFPR @ 44psi
-Dejon Dual Intakes
-MAFT-Pro in Speed Density