Quote:
Originally Posted by
camaro0281
hes a bolt on guy. dont know how flow works.. i say let him spend his money on his theory. then let him spend money on someone elses
thanks for the help on this topic.. and the insults and bad grammar and sentence structure. And i'm happy you know how much i know about flow.. And you also are fully aware of my engines modifications currently to my car.
let me comment on you then. " saying someone is a bolt on buy doesnt make you a genius or john force. you obviously dont under stand how turbos work other than the little knobbie on your boost controller dial. the only money I have spent on this entire subject is the keyboard im typing with. bring some substance and information. keep your arrogance and self righteous ignorance out of here and bring facts and data."
maybe you should go read and understand the effects of turbo "clipping" then figure out how that relates to a physically larger wheel.. Then read about turbo exhaust A/r's. and boost vs manifold back pressure.
but back to forests actual helpful reply.
Ya im not to worried about spool or lag. I am concerned at what HP and boost level is the stock T04 blade and flow through the turbine side a restriction enough to spend the 250-400$ more in getting a larger crosssection inside the turbine side..
maybee this will help.
this is the area that the exhaust has to move its way through. at stock HP levels it has to flow 160HP worth of exhaust.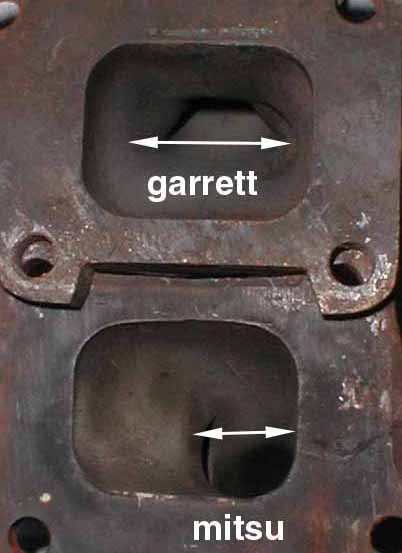 at some point bigger is better.bigger lets more gas out. with out being such a big turbine side you dont have the flow to get the wheel spinning.
going to a bigger wheel and boring out the housing, Like alot of people have done, seems to be done now at a blind aim and shoot. with no data. At some point it will help. but at some point it will be a useless expendature on a larger wheel.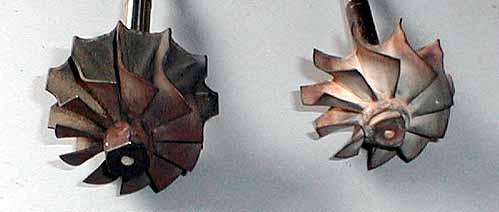 Just like a VNT turbo changes the A/R.