hi Guys,
I've been on the forums for some years but never really posted. Here are some pics of what I am building. Hope you guys like it.
I cnc-ed some flanges that go from oval to round. So I can weld the manifold runners directly on. Here are some pics om my manifolds. The pipes are 316Ti and the flanges are just steel but pretty thick to support the oval to round shape.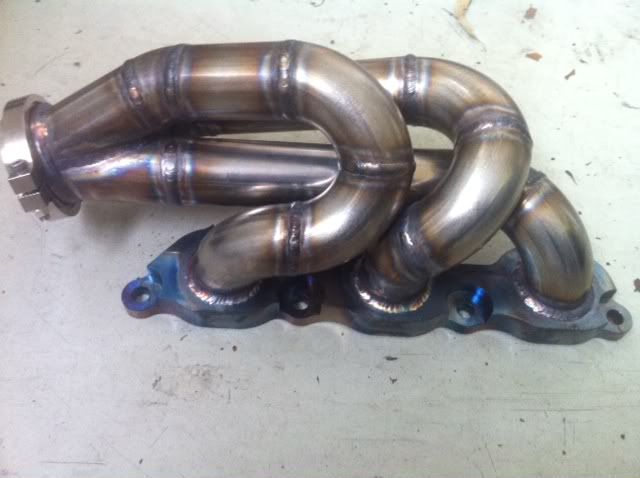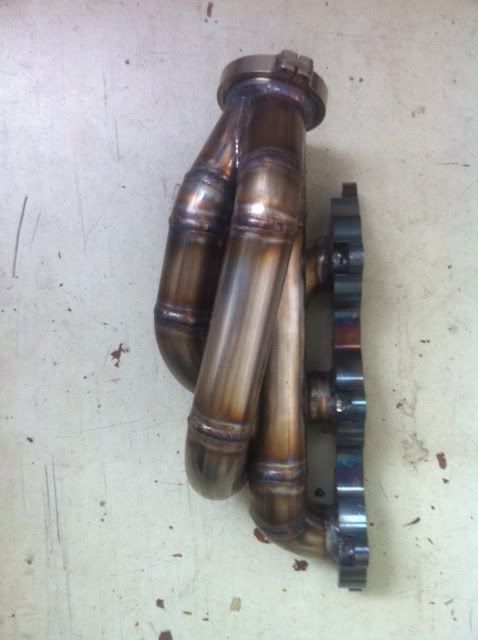 I'm running a precision billet GTX28 a like turbo as the small turbo running from both the banks. The exhaust discharge go to a regular (non billet) GT42 a like turbo (also from precision) that I use as a 'big stage' turbo charger. Hopefully I dont have much lag. I'm using one external wastegate per bank to bypass the GTX28, along with it's internal wastegate. Here are two pictures on the setup in the car: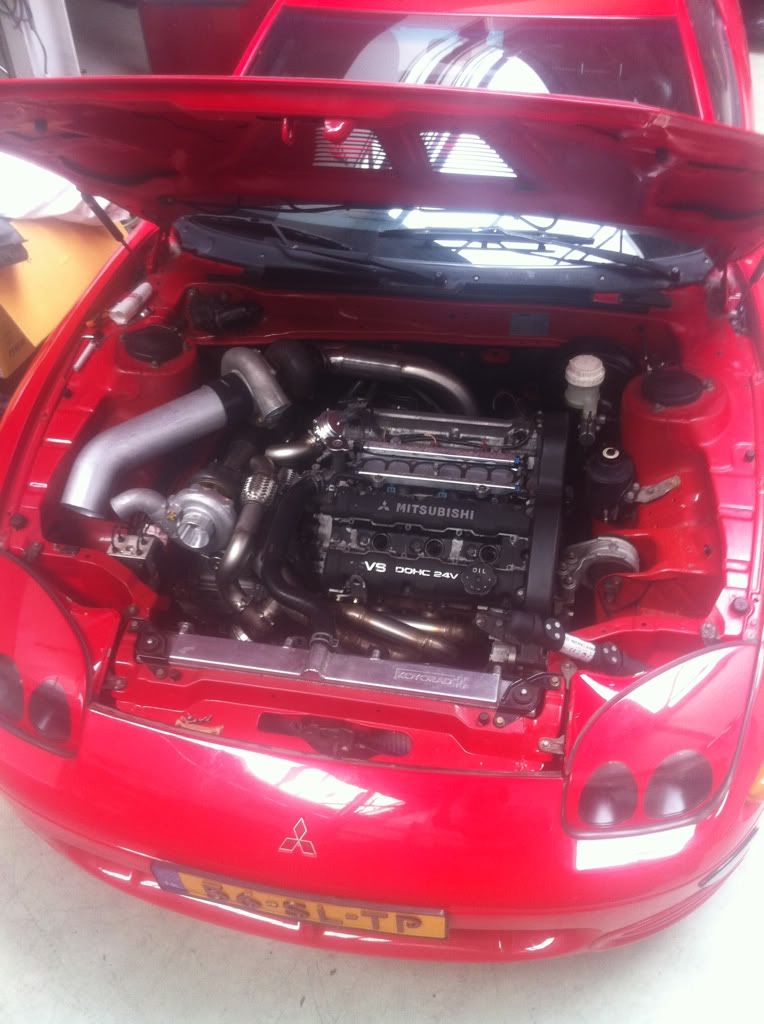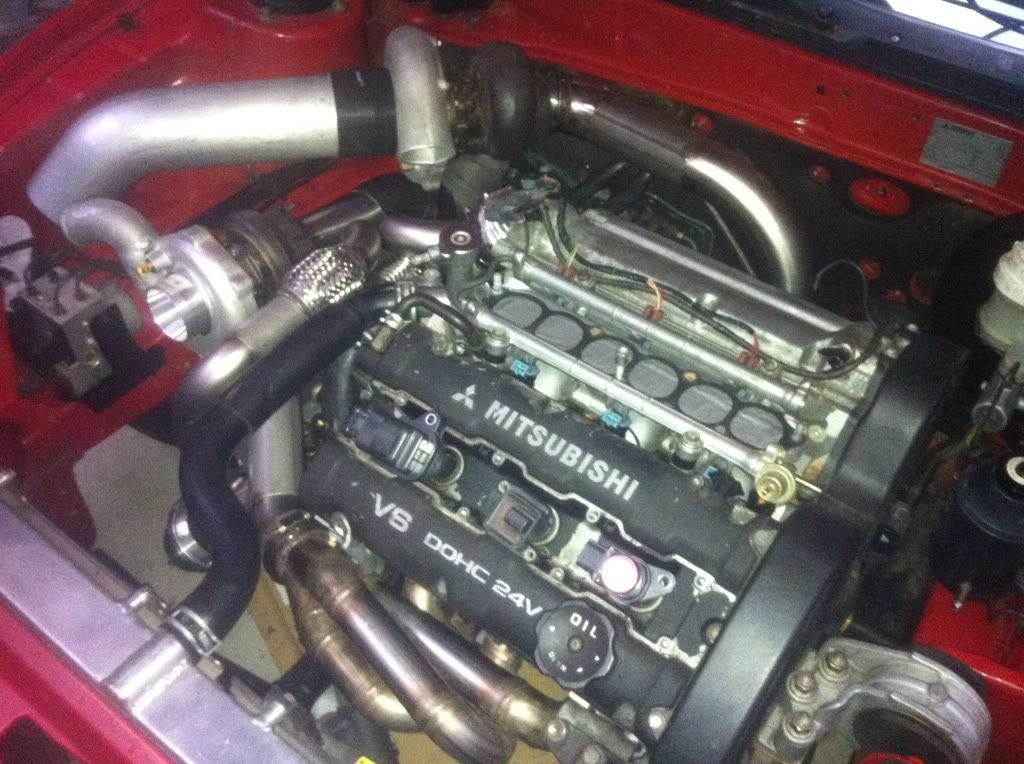 Also i'm making a custom intake manifold. I already posted some pics on the setup here on the forums, I'm running 6 injectors for pump gas and 6 injectors for E85 or for race gas.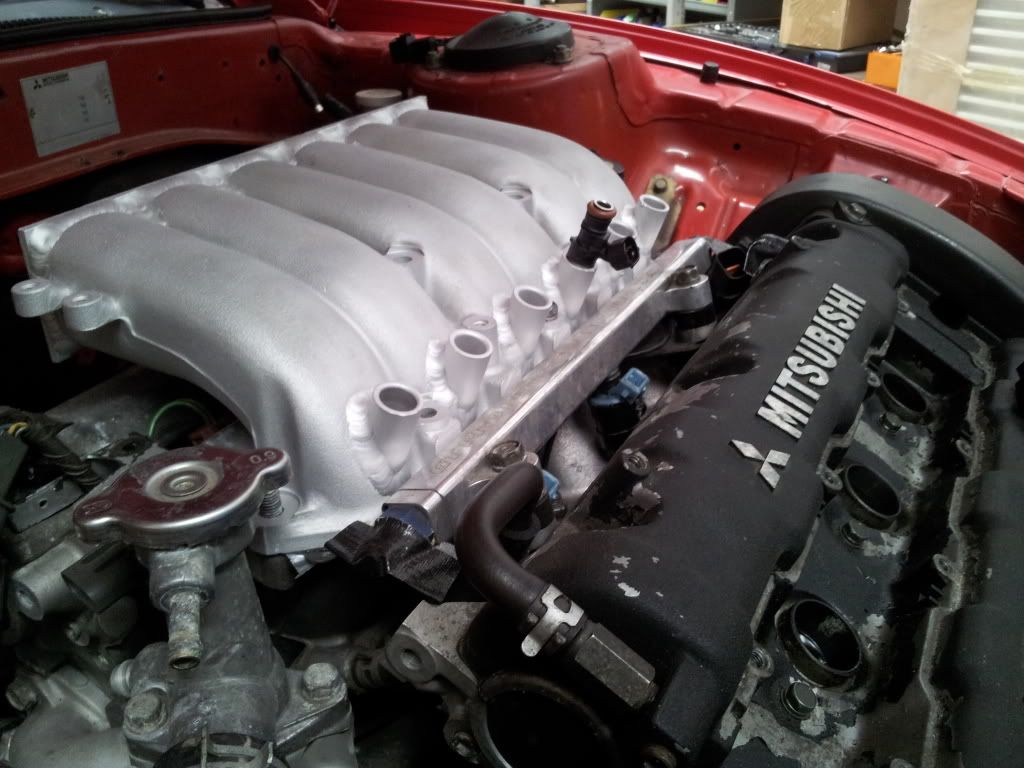 I'm using the new AEM gen 2 ECU, so I have 6 peak and hold drivers for the old style denso 720cc pump gas injectors and 6 regular injector drivers for the 2000cc EV-14 bosch injectors for race gas.
I'm running two seperate fuel systems, the stock system for pump gas and I made a small tank behind the rear sets for racegas (or E85).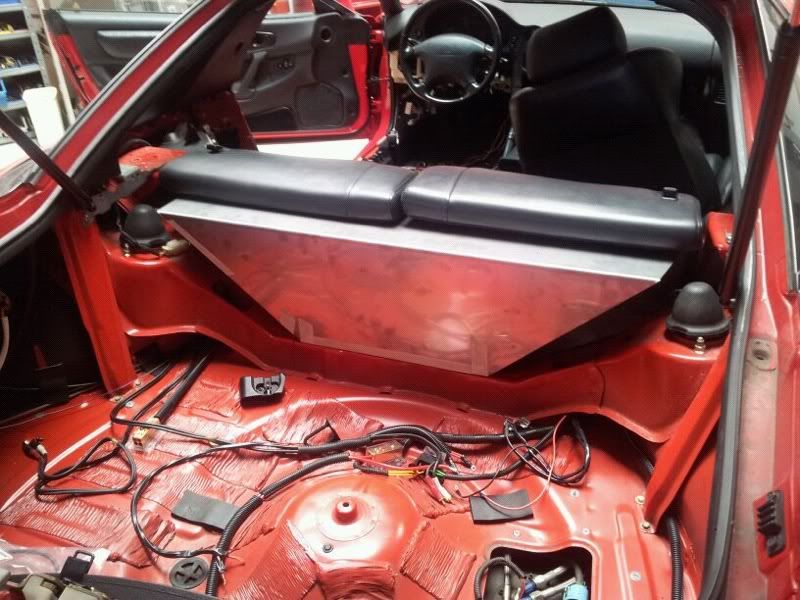 Mixing the E85 with pumpgas is no real option, as there are hardly any places here where you can buy E85, so it's better to have two tanks and a dashboard controlled switch with 3 selections (race-full race-are you crazy).
I'm ording a billet end plate for the 6 speed transmission; I already welded the bellhouse. We got a full new transmission from the dealership btw, they are pretty cheap over here.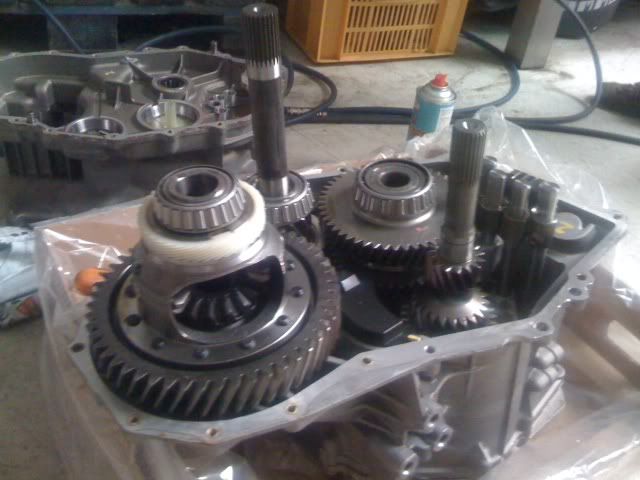 Also bought a new transfer case from 3sx performance. I might have the gears done on that transfer case, if anyone have some suggestions (cryogenic something), please let me know.
Axles and shafts are stock, we're not going to dragrace.
Changed my RPS twin plate for a carbonetic tripple. Hope the pedal is less stiff.
I'm tuning the engine on a superflow SF-902 engine dyno.
The old configuration of this car was just a built block, GT368-SX turbos, FMIC.. stock cams.. It was fast, very fast, but we're now going for lightspeed
Well that's it, I can share a lot more pics, also from my other projects. Let me know what you guys think. I'm in Amsterdam the Netherlands, maybe smoked too much pot