Started pulling stuff off the motor to get ready to pull it out.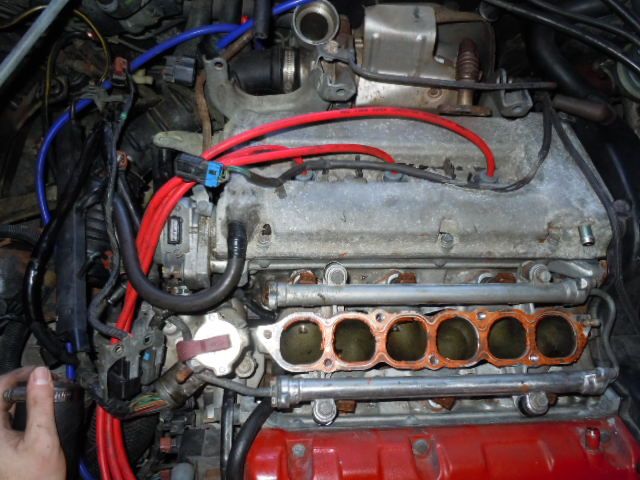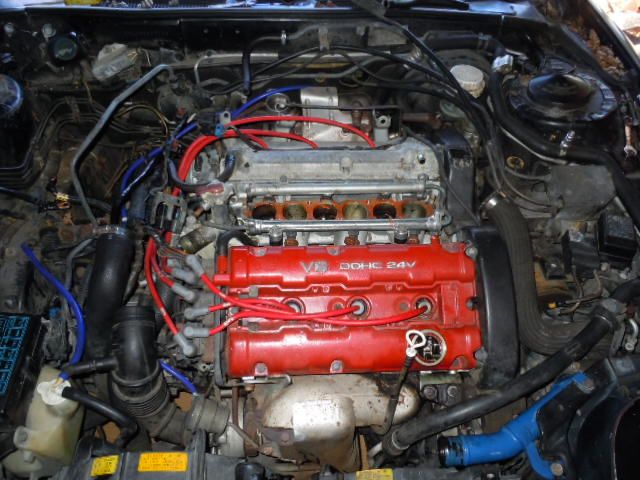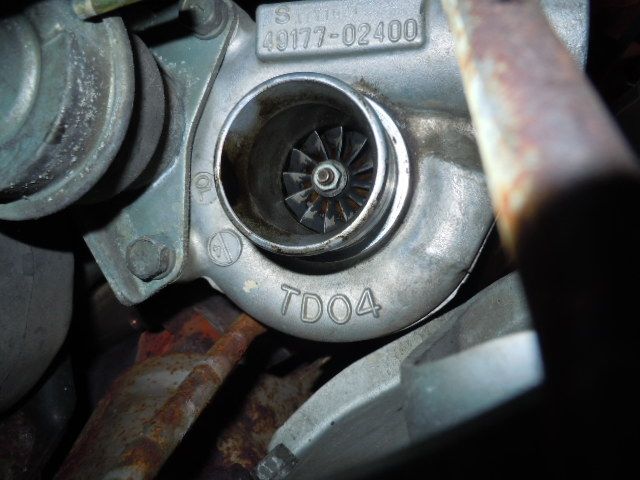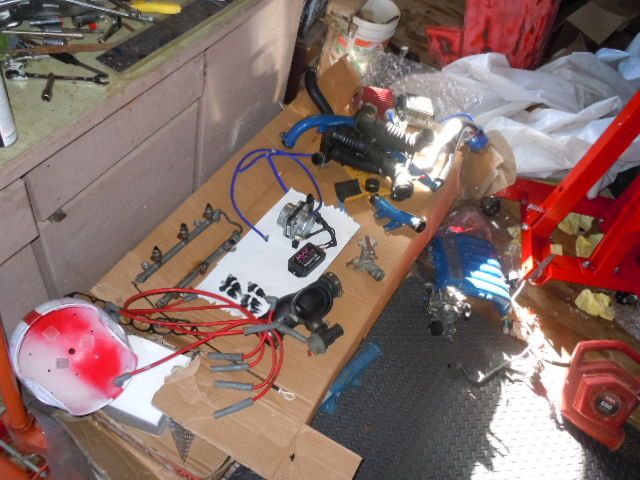 Need to get the heater core hoses off, but can't get them loose from either end. Would like to avoid having to cut and replace them if possible, although I could probably just trim the end and shorten them up.
Think the rear turbo may have been going bad as there was a small puddle of oil that you may be able to make out in the picture of the turbo and the intake running to the rear turbo had a thin film of oil all in it.
Also the front far right plug wires had a thin film of something on the boot. Kind of a grease or oil like residue.