Quote:
Originally Posted by
FreeStyle786
What would happen if the fuel injectors were bad/clogged or "going"

I think it's a possibility that they could be bad in my car. Any way to really tell?
Yea, first thing would be to check your plugs. Typically white will be lean, heavy black its rich, to be really simple about it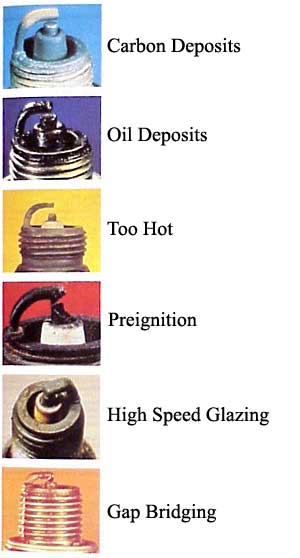 Here is a lean plug.
Then pull each injector one at a time, shut the car off each time you unplug/plug one in, let it spray into a bucket or something. Wear a mask. This will allow you to check to see which one is bad