Quote:
Originally Posted by
yellowVR4
The limit switches are the ones located inside the rear spoiler motor right? Even if it were the limit switches, shouldn't I still get power to the harness when I play with the switch?
OK, the harness is included the AA power and the break light power, assume all the harness and limited switch is workable, there also you have 2 things you may concern, the front AA white color circle limited switch beside the motor, and the rear spoiler shoe air & guide pin,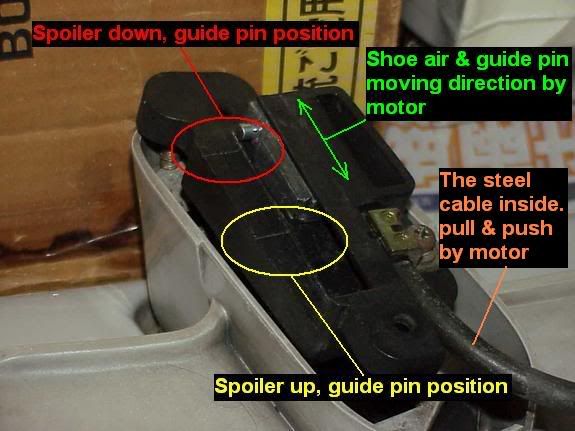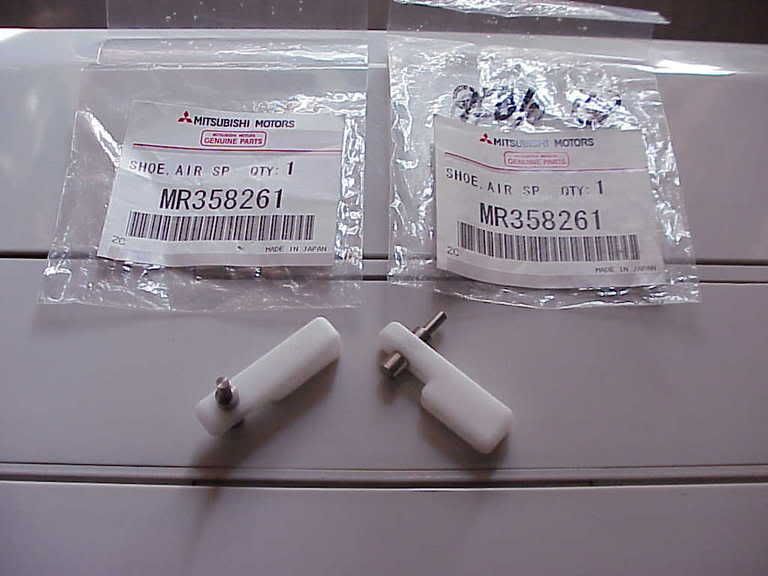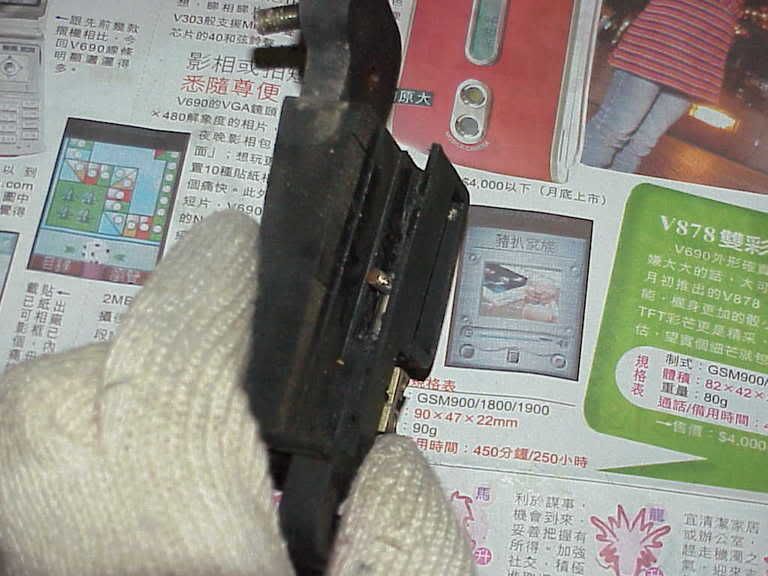 because, Front AA limited switch is in wrong position, even though you can play 3 times or more, when the Front AA limited switch goes to wrong position, the whole AERO kit will not function, you must inspect the front AA limited switch 1st, 2nd try to disassemble the rear spoiler to see the shoe air & guide pin is broken or not, if broken, the rear wing motor cannot push or pull the wing up & down, hope can help you!
the shoe air part from 3SX
Body & Lighting*-*Mitsubishi 3000GT*/*Dodge Stealth